To minimise any impact on our communities and people, we consider the environmental, social and governance risks that come with our financing decisions. That is why we have the Customer Charter in place, to treat our clients and customers fairly; and the strength and diversity of our staff enables us to better understand their needs.
Environmental
At Standard Chartered, we believe in reducing our environmental impact in everything we do. In addition to financing in local projects involved in renewable energy, we ensure that the Bank reduces its carbon footprint. In 2012, Standard Chartered made a USD140 million investment in the Bank's new building which was an LEED gold approved building. Moreover, the Bank decreased water usage by 5.5% and power consumption by 15% in 2012.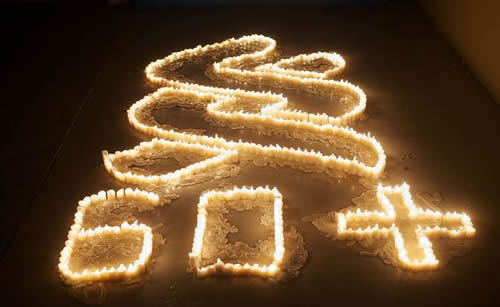 Celebrating Earth Hour
People and Values
The Bank in the UAE not only prides itself in the diverse workforce, with 71 nationalities, but also focuses on developing the local talent. In 2012 alone, we invested in 56,858 training hours in addition to hiring over 400 individuals.