Customised benefits tailored to suit your unique individual needs.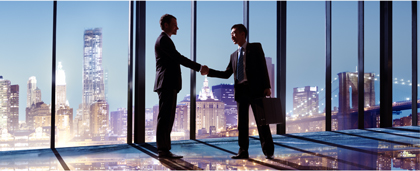 As a Priority Banking customer you have the advantage of enjoying customised benefits that recognise your total relationship with us and have been tailored to suit your individual needs.

And because we know they mean the world to you, some of these benefits also extend to your family.

Total Relationship Rewards

Standard Chartered Priority Banking Visa Infinite Card is the only card in town that rewards your total banking relationship with us.

With this Card, you will have the ultimate pleasure of enjoying a wide selection of unsurpassed privileges tailored to your unique taste and lifestyle. You will be rewarded not only on your credit card spending, but also on your existing portfolio of accounts held, including savings, mortgages and investment products.

These Infinite privileges are reserved for you:
Earn points on all your existing deposits, investments and home loan balances.
Extended points validity up to 4 years.
Double points during your birthday month* .
Complimentary Travel Accident Insurance up to BND500,000** for Cardmember, spouse and children, as well as insurance coverage for medical expenses during travel, luggage loss/delay, missed flight and buyer's protection.
Unlock complimentary unlimited access to 1000 Dragon Pass Airport Lounges worldwide.
Extraordinary lifestyle privileges—a range of golf, travel, lifestyle, entertainment and private club access privileges selected for your pleasure.
The Priority Banking Visa Infinite Card guarantees you an unparalleled level of privileges and experiences wherever life takes you.

Click here to see how you can earn points on your Standard Chartered Priority Banking Visa Infinite Card with this unique and innovative programme:

Earn points on your total banking relationship with us
Credit card spending + Home Loan balances + Deposits + Investments
Redeem points for air miles, vouchers and other rewards
Check out our rewards catalogue or click here to find out what exciting rewards you can redeem.
Access rewards with Priority Banking Visa Infinite Card
* Up to 3,000 points
** Please refer to Travel Insurance terms and Conditions for full coverage details.

Household Recognition and Family Benefits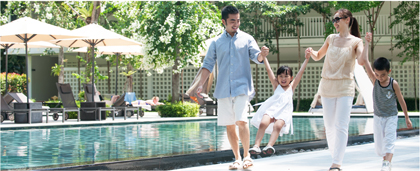 We know your family is your greatest asset, so we have also made them our priority. It is our way of ensuring a total banking relationship with you.

Your family will enjoy:

Complimentary Priority Banking membership extended to your spouse and children upon request
Access to Priority Banking Centres and teller counters
Privileged pricing on selected banking transactions and services
Invitations to specially designed lifestyle events
Privileged Pricing
As your financial partner, we offer preferential pricing on selected products tailored to your needs.

Some of your pricing privileges include:

Free international fund transfers to another Standard Chartered Bank account.
50% off remittances to all other banks locally and overseas.
50% off safe deposit locker annual rental fee.
Complimentary overseas ATM cash withdrawals#
Complimentary Visa Infinite Card and Hua Ho MasterCard.
Exclusive Lifestyle Privileges
You are interested in more than just a financial relationship. So we have made it our priority to extend special privileges that match your status and lifestyle.

Your exclusive lifestyle privileges include:

Special premium offers from our carefully chosen partners.
Invitations to previews and special lifestyle events.
#Applicable to withdrawal fees imposed by Standard Chartered Bank Brunei. Charges imposed by corresponding banks will not be included.