The former name of "e-Welcome Brochure" is "e-Welcome Pack User Guide"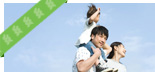 Personal Banking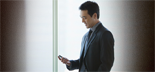 Priority Private Wealth

As our Priority Private Wealth client, not only can you enjoy a series of world-class privileges, but also a highly personalized suite of wealth advisory solutions, which can help you optimize investment portfolio returns to help achieve your financial goals.

Tailored Solutions to Meet Your Goals

Our core approach begins by developing a thorough understanding of, and appreciation for your unique circumstances and objectives in order to grow your wealth to sustain your personal and family's financial needs.

Individual Attention and Dedicated Service

To ensure you receive a level of service and attention befitting your status as our most premium client, a dedicated team-based approach will provide you with a holistic solution with value-added services.

Exclusive Privilege & Rewards

As a Priority Private Wealth client, you can expect to enjoy access to certain privileges including worldwide recognition, 360 Rewards, some of the world's top brand exclusive events, and etc.

Corporate Banking Service

We have in-depth knowledge of the needs of corporate clients and will fully support your company's operations. We can formulate "one-stop" solutions for your company that cover fund management, trading and supply chain funding, business expansion, risk management, and yield enhancement.
Mobile Banking and We-Chat Official Account
Welcome to scan our QR codes, to download Standard Chartered Mobile Banking (Breeze China) and follow our official We-Chat accounts while enjoying the conveniences such as:

Monitor My Account: Conveniently monitor your balances; check your credit card account by We-Chat;
Transfer My Money: Benefit from free domestic interbank transfer by Breeze;
Manage My Wealth: Make product subscriptions by Breeze (available only in Chinese); Read about latest campaigns and investment information from We-Chat accounts.
Iphone
(Breeze)

Android
(Breeze)

Standard Chartered
China (We-Chat)

Standard Chartered
China Wealth (We-Chat)