Find out how we are progressing against our focus areas...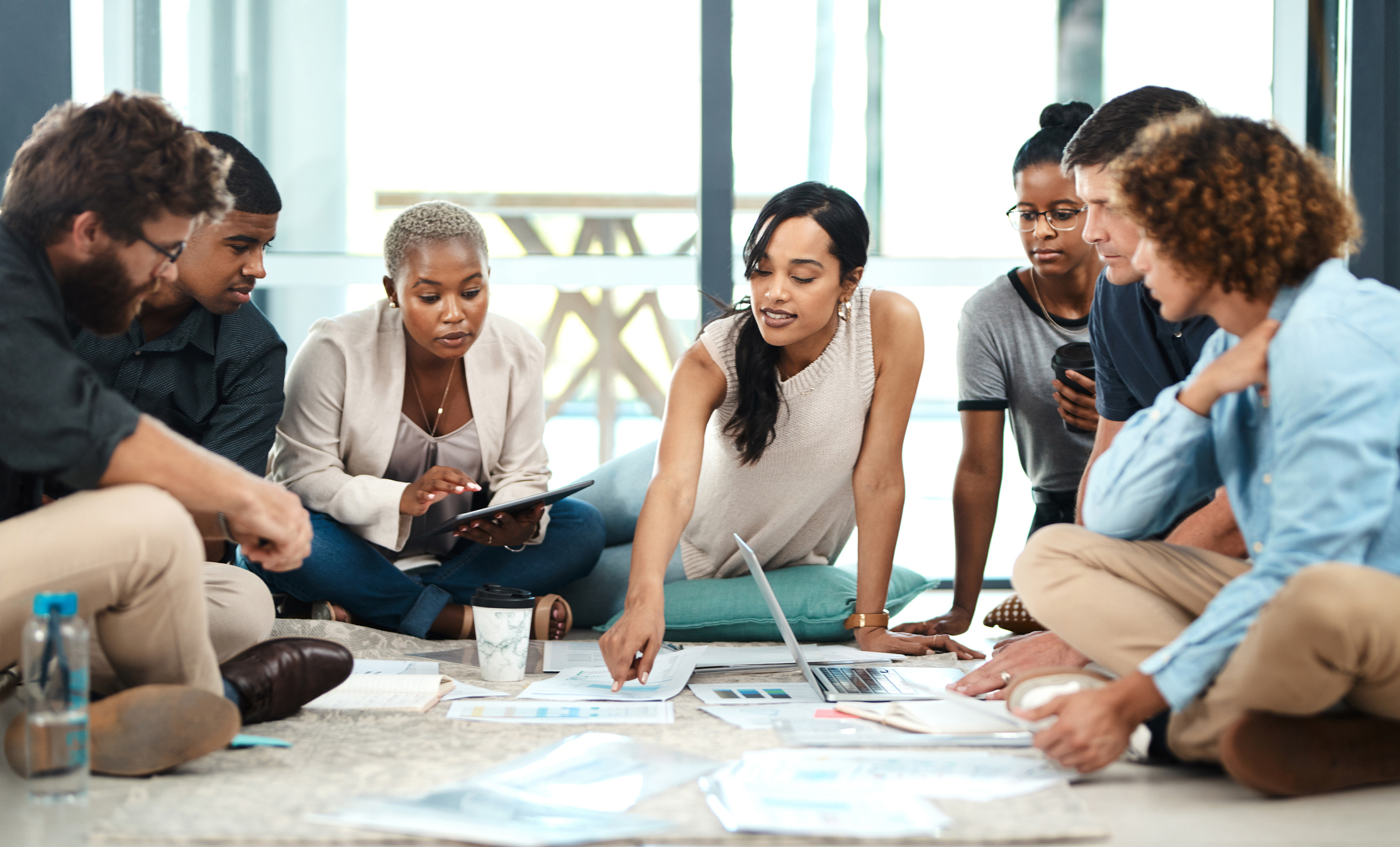 Gender
We aim to engage all genders in our progress towards achieving gender equality.  Our gender diversity continues to grow with more women leaders moving up into more senior roles.  Since signing the UK HM Treasury Women in Finance Charter in 2016, we've seen a positive trend of women taking up senior leadership roles.
Check out our Diversity Data page to know more about our progress.
Key to gender equality is building a culture of inclusion enabled by internal policies, resources and support groups.  Examples of our initiatives include:
Providing peer to peer networks and support through over 20 gender-focused Employee Resource Groups
Increasing awareness and embedding targeted menopause support based upon research undertaken by Standard Chartered and the Financial Services Skills Commission
Enabling colleagues to tailor their work and benefits based on individual preferences and unique personal circumstances. Flexible working has been implemented in markets covering 69% of our population and flexible benefits are offered in markets covering 32% of our global headcount. Our Fair Pay Report sets out details of our gender pay gap analysis in our major markets, along with the actions we're taking to promote women representation. 
Releasing a Global Standard for Tackling Domestic Violence and Abuse and providing safety initiatives in markets with a history of heightened violence against women.
Empowering adolescent girls with the confidence, knowledge and skills they need to fulfil their potential. Learn more about our Goal programme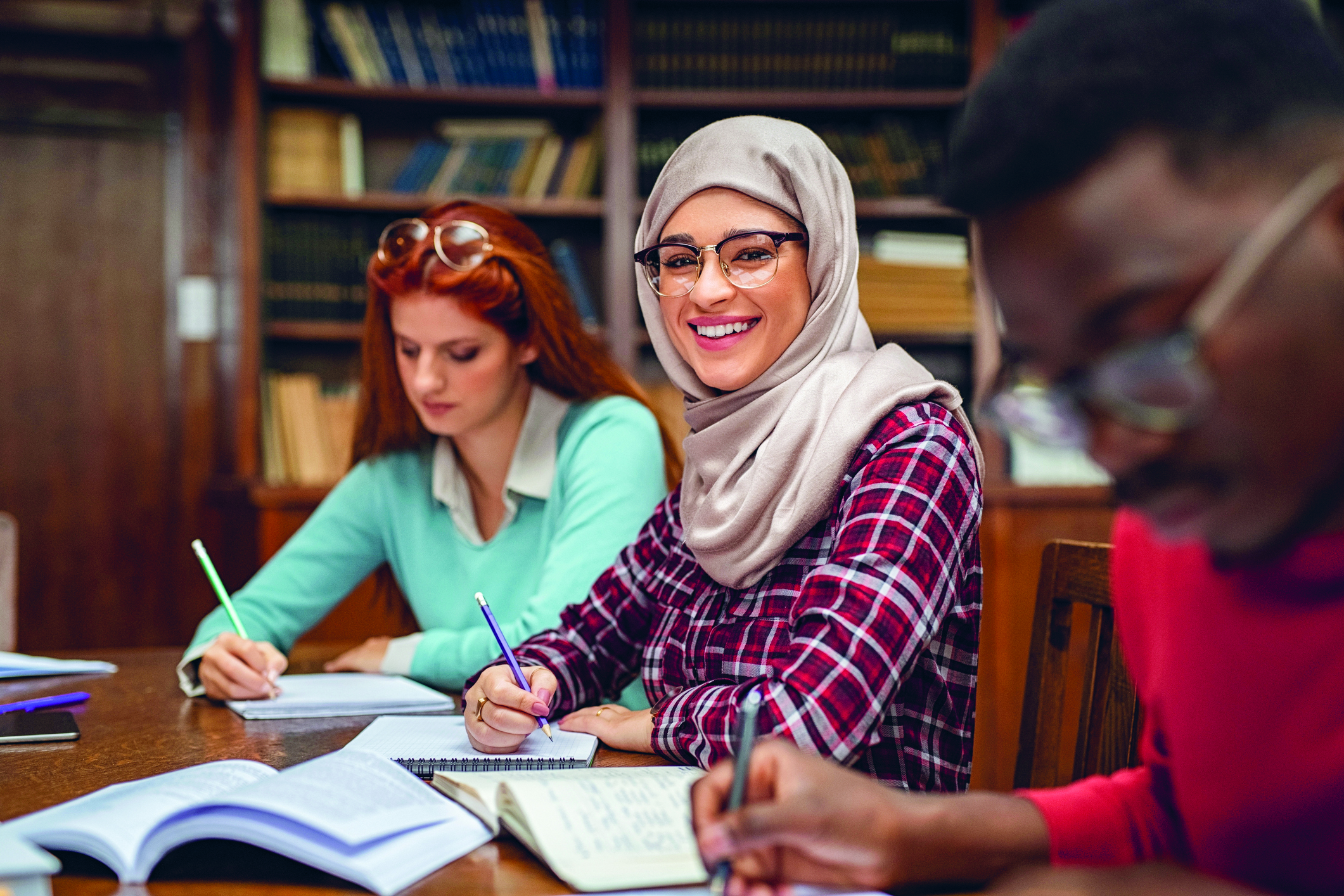 Nationality & Ethnicity
We aim to have a workforce representative of the nationalities and ethnicities that make up our client base and footprint. We have set an ethnicity aspiration for our Board to have a minimum of 30 per cent of our directors representing minority ethnic backgrounds to reflect the diverse markets in which we operate. In 2020 we set targets in the UK and the US to improve representation senior leadership roles by the end of 2025.
Check out our Diversity Data page to know more about our progress.
Our approach to ethnicity includes supporting diversity and inclusion along different stages of education, employability and career development to build a more diverse talent pipeline. Lifting participation starts in the community, with Futuremakers by Standard Chartered, our flagship programme to tackle inequality and promote greater economic inclusion for young people to learn, earn and grow. Our workplace internship, apprenticeship and early careers programmes are core to solving future skills gaps.
Our Origins, Nationality and Ethnicity Employee Resource Groups have played an integral role by providing a collective voice and fostering constructive challenge. We encourage constructive dialogue on all topics of diversity and inclusion including discussions on ethnicity. To support this, we have launched a toolkit to provide guidance on how to have such conversations. While these conversations may be uncomfortable, they are much needed to help us collectively learn, grow and develop further action.
Annually we share progress in our Fair Pay Report, and for the first time, we have set out our ethnicity pay analysis for the UK and the US, and actions taken to promote representation for ethnic minority colleagues.
Check our Resource Hub to download the toolkit on conversations about race and ethnicity,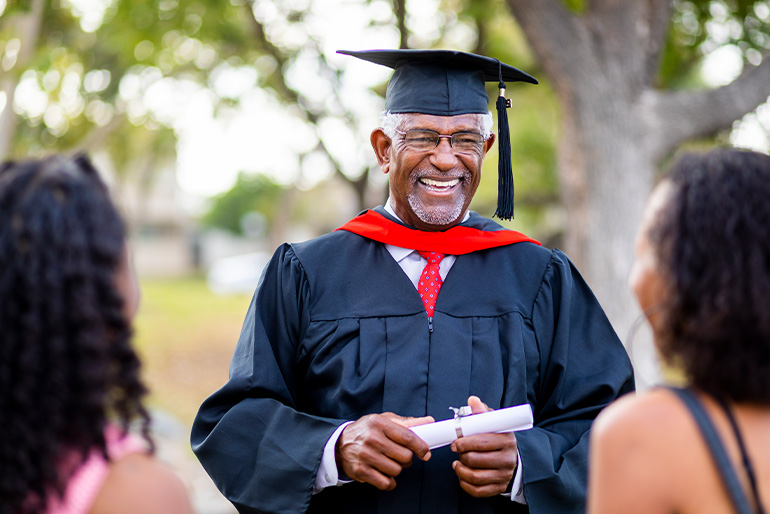 Generations
As we see changes in our workforce and client demographic through generational diversity, it's important for us to leverage generational differences and work together to bridge gaps so everyone feels valued and that they can contribute to our purpose.
We want to leverage generational experiences to increase innovation and deliver products and services for colleagues and clients at various life stages.  Examples of recent initiatives include:
Launch of a 'Made for Parents' programme, to support working parents with the transitional period of returning after parental leave.
Increasing awareness and embedding targeted menopause support based upon research undertaken by Standard Chartered and the Financial Services Skills Commission
Established Employee Resource Groups aligned to our generations focused areas in several markets to connect and support younger generations and utilise the potential for knowledge transfer between the older workforce.
Provided targeted products and services for our diverse clients across different generational segments like my Dream Account and Junior Millionaire Account across several markets.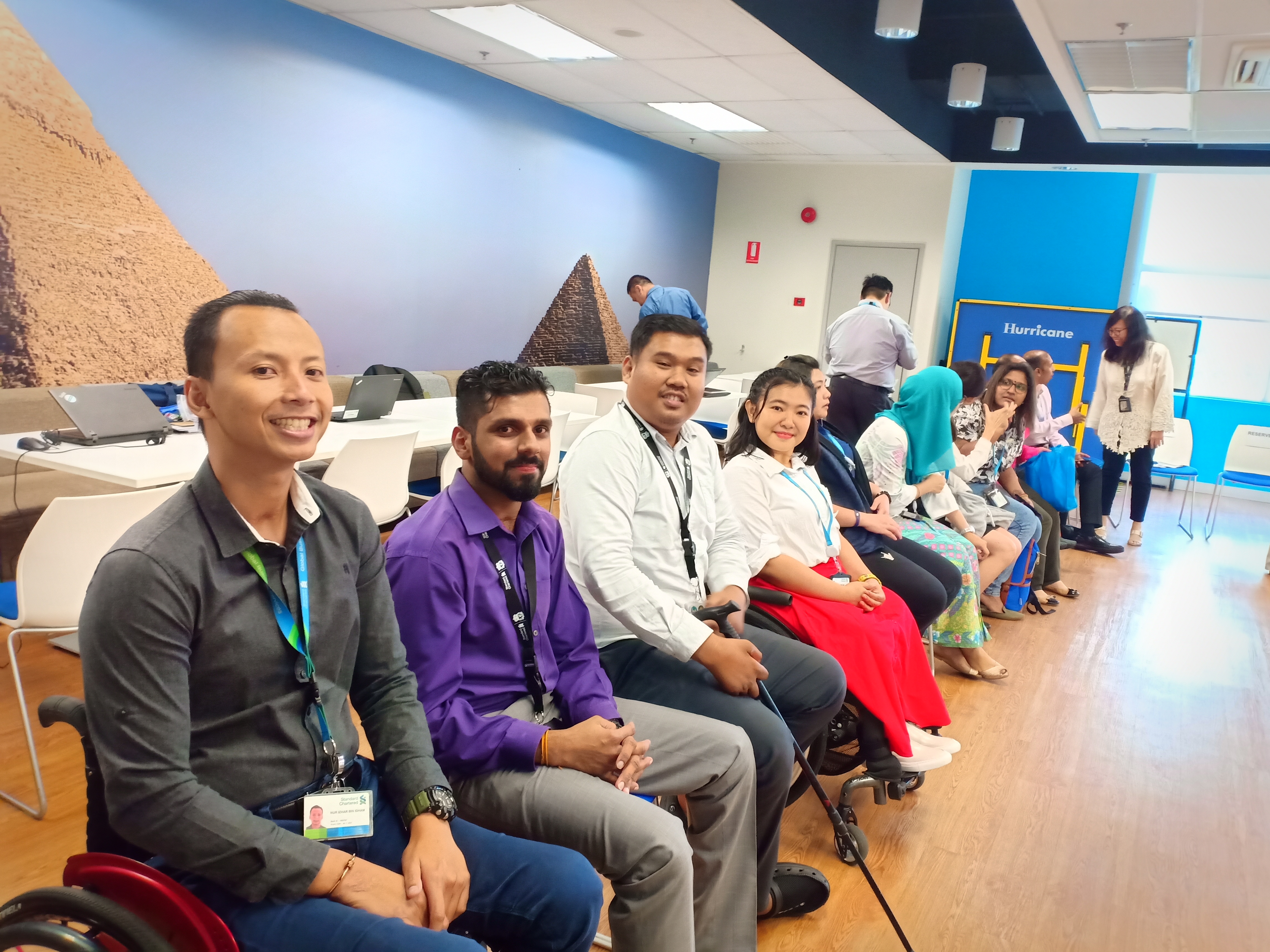 Disability
We aim to be a disability confident organisation with a focus on removing barriers and increasing accessibility.
To support organisations identify best practice, we launched Disability Confident toolkit to provide practical guidance to advance towards disability inclusion.
In 2020, over 40 of our markets completed the Assessment and based upon the results are taking action to increase disability awareness, improve accessible banking services and enhance the digital experience of our colleagues and clients with disabilities. Find out more on how we're enabling accessibility for our customers.
Our continued partnership with Purple Tuesday is increasing the visibility of our role models and helping us galvanise change across the disability sector. 
Visit our Resource Hub to explore more D&I resources.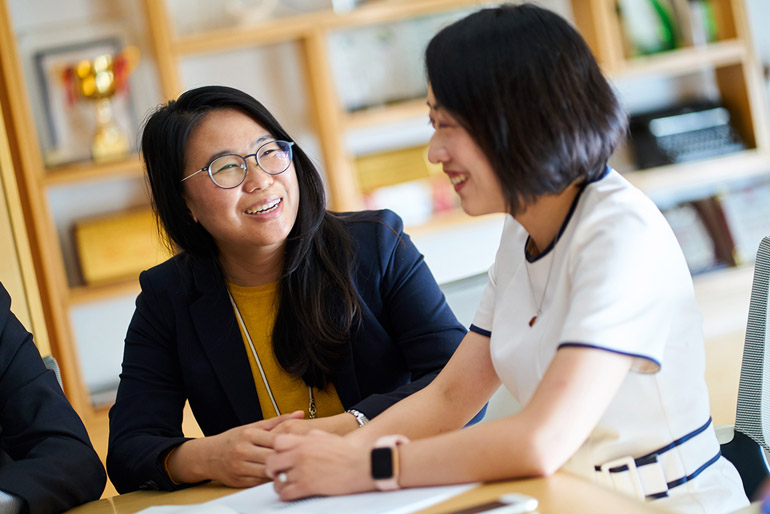 Sexual Orientation
Organisations play a key role in supporting and reflecting communities by expressing tolerance, understanding and listening to differing views. We want to enable our colleagues to bring the best of themselves to work and be appreciated for who they are to drive engagement, productivity, innovation and performance.
We strive for a safe, supportive and empowering environment for LGBTQ+ colleagues and clients. Treating people with dignity and respect, regardless of sexual orientation – ensuring everyone is comfortable bringing their whole selves to work – is the right thing to do, and good for business.
Each and every one of us can play our part in supporting the LGBTQ+ community, but sometimes it's difficult to know where to start. We've created a toolkit on 'How to be an ally' to support you to help others to feel included.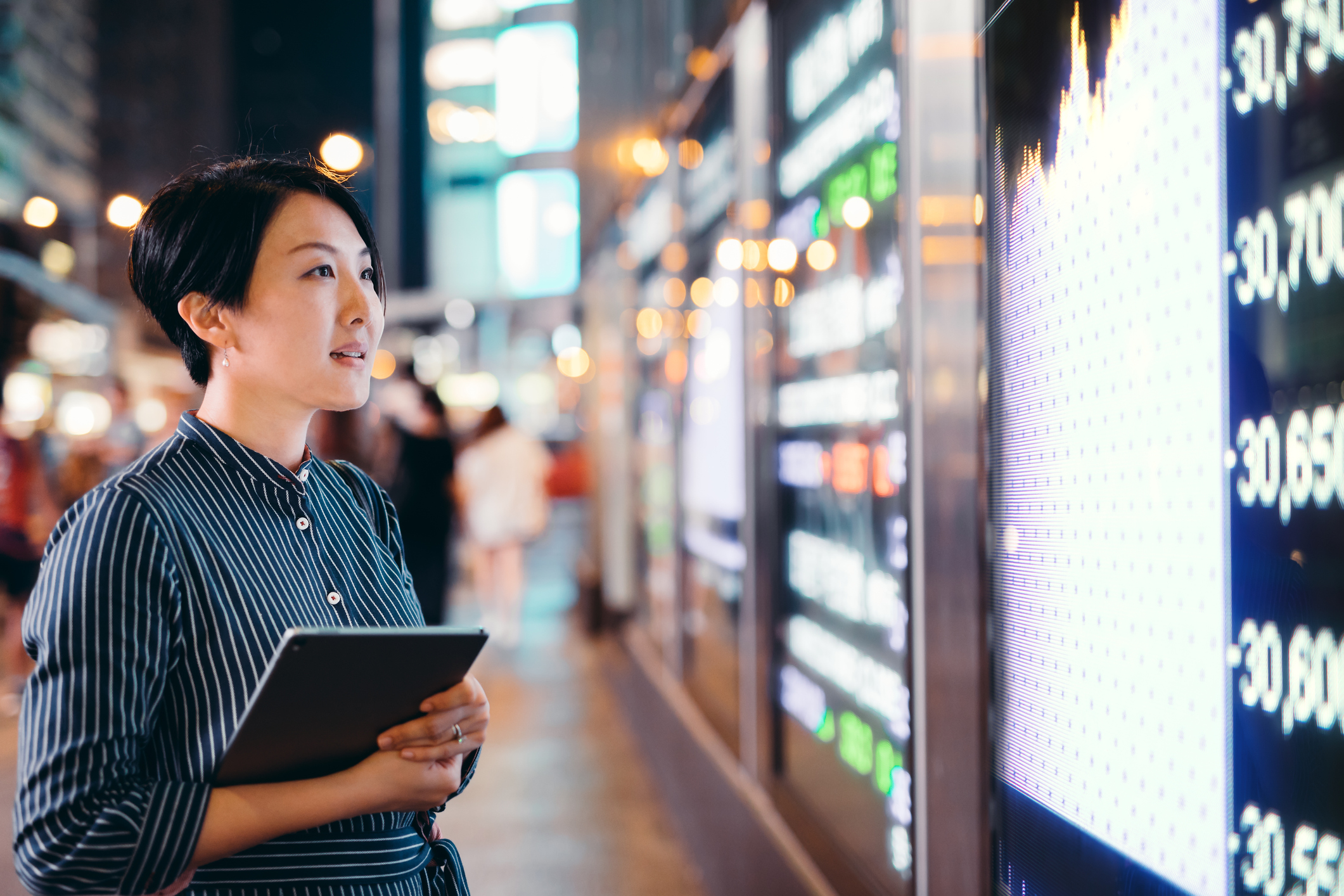 Our Annual Report
Diversity and inclusion features in Standard Chartered's Annual Report where we provide a summary of progress against our targets as well as a holistic picture of successes across the organisation.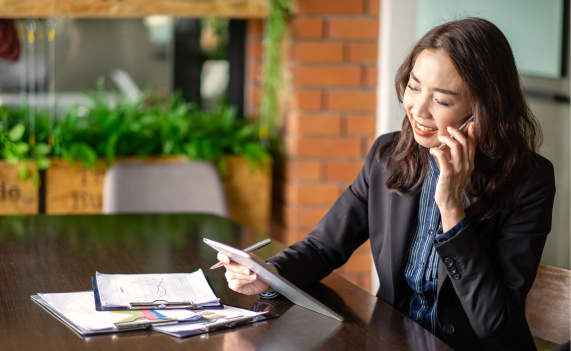 Fair Pay Report
We know that fairness is important to our colleagues. Our Fair Pay Charter is our pledge to our colleagues that we're committed to a culture of sustainable high performance where everyone can be at their best and feel their contributions are fairly rewarded. The Charter covers all aspects of reward and sets out the principles that underpin our performance and reward strategy and associated decisions. Since 2017, we have been publishing a gender pay gap analysis for the UK and for our hub locations in Hong Kong, Singapore, UAE and the US. This year our analysis is extended to also cover the ethnicity pay in the UK and the US.