Standard Chartered employees partnered with WEConnect International to run a boot camp for 34 women business owners in Nigeria, focussing on business financing and credit worthiness. The SCB team was led by Benjamin Dike Head, Business Banking Nigeria and Gloria Ikpea SCM Head, Nigeria. Benjamin delivered a resounding curriculum with good examples of how to prepare a company to become credit worthy and explored different sources to finance businesses.
The women business owners were very engaged and passionate to share information about their business growth objectives and to explore the different sources of how they can finance and grow their businesses - especially in these unprecedented times.
The participants for the 2020  Bootcamp were drawn from multiple sectors including Oil and Gas, Engineering, Technology, Healthcare, Services, Education, Manufacturing and Commodities. They were selected based on their evident desire to learn and the growth stage position their businesses were in. The boot camp was unique as it was completely virtual and permitted women business owners from Lagos, Abuja, Ogun, Ondo, Oyo, Edo, Rivers and Cross Rivers States to participate fully.
Gloria Ikpea agreed the two-day boot camp was an enormous success "with immense opportunities for diverse suppliers networking and engagement and future collaboration with SCB."
SCB's Benjamin Dike said "it was a ready 'yes' for me when our local supply chain team asked for my interest in facilitating the training program as in the last two years our Business Banking team has identified collaboration through partnerships/alliances as critical in driving business scale. We had also taken the approach of identifying critical sectors that drive economic sustainability.
I came out of the session thankful for being a part of it and determined to partner with WeConnect subsequently to continue this noble work of supporting women businesses and driving overall economic sustainability in Nigeria and across other nations.
Discover more case studies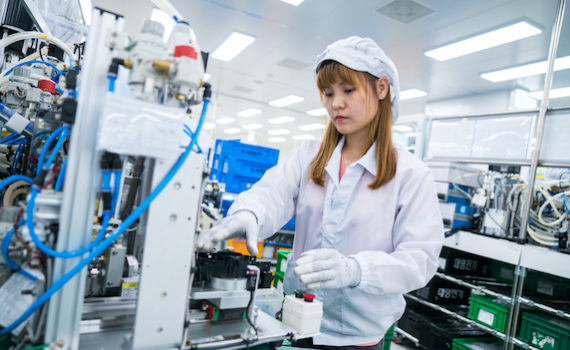 Increasing spend with a social enterprise supplier in Korea
We have recently increased our spend with a social enterprise in Korea who employ people with disabilities.
Back to Supplier Diversity & Inclusion