Banking as a service

Redefining the banking experience for customers globally

A white-label plug and play banking solution powered by Standard Chartered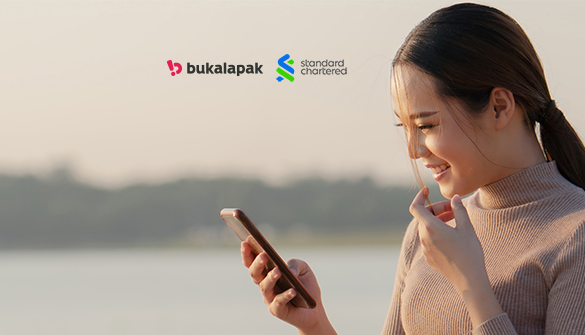 Bukalapak
We launched BukaTabungan, a digital banking service that provides access to financial products and services for Bukalapak's ecosystem of more than 110 million users and 20 million business owners.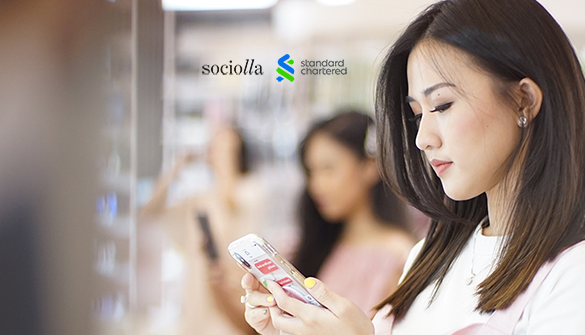 Sociolla
Our partnership with tech and beauty platform Sociolla will focus on empowering 30 million female millennials across Indonesia with financial literacy and improved financial access. 
Standard Chartered nexus is a Banking-as-a-Service solution powered by Standard Chartered Bank. Through SC nexus, digital platforms and ecosystems like e-commerce, social media or ride hailing companies will be able to offer loans, credit cards, savings accounts and other financial products to their customers under their own brand name. Find out more about what we do here.
BaaS is an end-to-end model to connect digital banks and third parties with an existing bank's systems directly via APIs. The Standard Chartered nexus BaaS solution enables banking products to be offered as part of your ecosystem. This has the potential to unlock the open banking opportunity that's reshaping the global financial services landscape. 
We offer you a frictionless, seamless, and unique customer experience which enhances the value proposition to your business. By embedding financial products, you can build a brand new business model that creates interesting commercial opportunities and customer journeys, thereby enhancing branding and customer loyalty. 
We consider ourselves a B2B2C solution. We provide our partners the capability to offer banking products for your end consumers. 
At the moment, we can issue current and savings accounts with debit cards, and credit facilities such as revolving credit, conversion of purchases to instalments and personal loans. 
We provide tailored financial products that best suit your ecosystem's needs. To find out more about a customised solution, speak to our team: ask.nexus@sc.com.  
The commercial agreement for each partner will be assessed and structured individually. Typically, a partner would incur costs associated with integrating with our APIs or building a companion app.   
Find out more: ask.nexus@sc.com  
Reach out to us at ask.nexus@sc.com. We'll need to understand your current product offerings and the roadmap for product development.  
Yes! As a partner working with Standard Chartered nexus, and subject to applicable regulatory requirements, you have a huge say on the product value proposition, branding and product names.
No. The financial products will be provided to consumers under Standard Chartered's banking license in the market we are launching in. There is no transference of the license to you, nor will you need to apply for a banking license.  
The SC nexus team is able to provide different working solutions – depending on the exact integration approach, an embedded solution within your current app can be explored.
Find out more: ask.nexus@sc.com  
We can explore possible solutions for your business. Currently, Standard Chartered has a retail presence in over 30 markets across Asia, Africa and the Middle East.   
The products we're offering are intended to be unique and specific to each partner to specifically cater to the partner's needs. Where required, and if permitted by applicable regulations, we can tweak Standard Chartered products and services to avoid duplicating product value propositions that are already on the market. 
The product value propositions will be co-created and validated with rigorous market research and testing to determine the product-market fit.  
Find out more: ask.nexus@sc.com  
Ideally, your company would have an existing app solution that your end customers can access.  
Find out more: ask.nexus@sc.com  
We look for strategic partners who are aligned with our vision to redefine the banking experience for customers globally. Standard Chartered will target markets within its retail footprint of Asia, Africa and the Middle East where there are large and established platform players and enabled by the appropriate regulatory frameworks in place.  
Find out more: ask.nexus@sc.com  
Get in touch
We believe in challenging the status quo and thinking outside the box to deliver innovative solutions.