As part of our continued efforts to address the gender equality balance in our industry and capture female talent, we marked IWD 2019 (8 March 2019) with a special series of events which took place across six cities in the same week.
Across London, Nairobi, New York, Singapore, Taipei and Tokyo, we brought together industry leaders to discuss whether technology will be a disruptor or force for good in the pursuit of better workplace diversity.
Panel speakers for the Singapore event included Josephine Teo (Minister for Manpower and Second Minister for Home Affairs, Republic of Singapore), Simon Cooper (CEO of Corporate, Commercial and Institutional Banking, Standard Chartered), Ayesha Khanna (CEO ADDO AI), and Deborah Ho (CEO Singapore and Head SEA Blackrock).
Through lively and candid discussions, the panels looked at the ways in which we can advance gender equality and the empowerment of women through technology. Greater investment in education and training in STEM subjects for women were key objectives that everyone agreed on.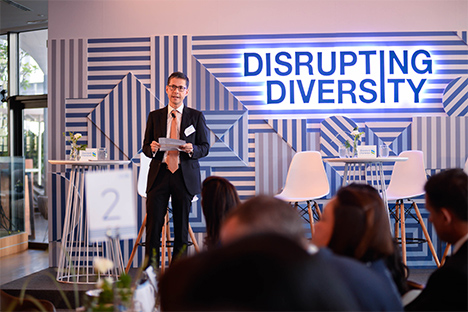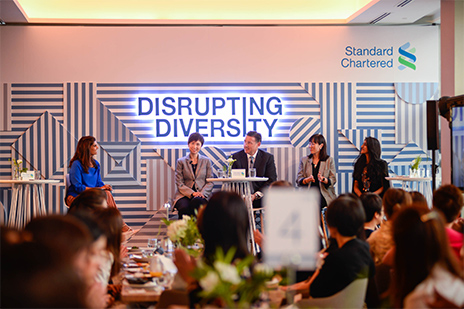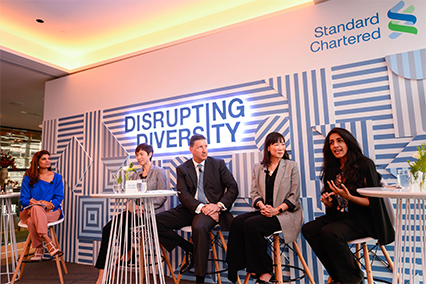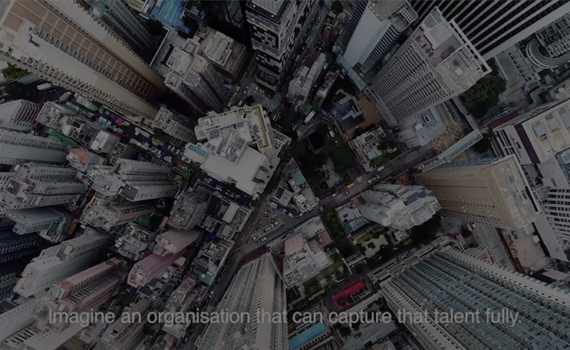 A vision for a better balanced future
See the story behind Standard Chartered's Disrupting Diversity event series, including interviews with our leaders and other industry voices on why this is such an important subject. 
'Disrupting Diversity' event highlights
Catch up on the highlights from our IWD events around the world and hear what our panellists and attendees had to say about the role of technology in advancing equality and diversity.