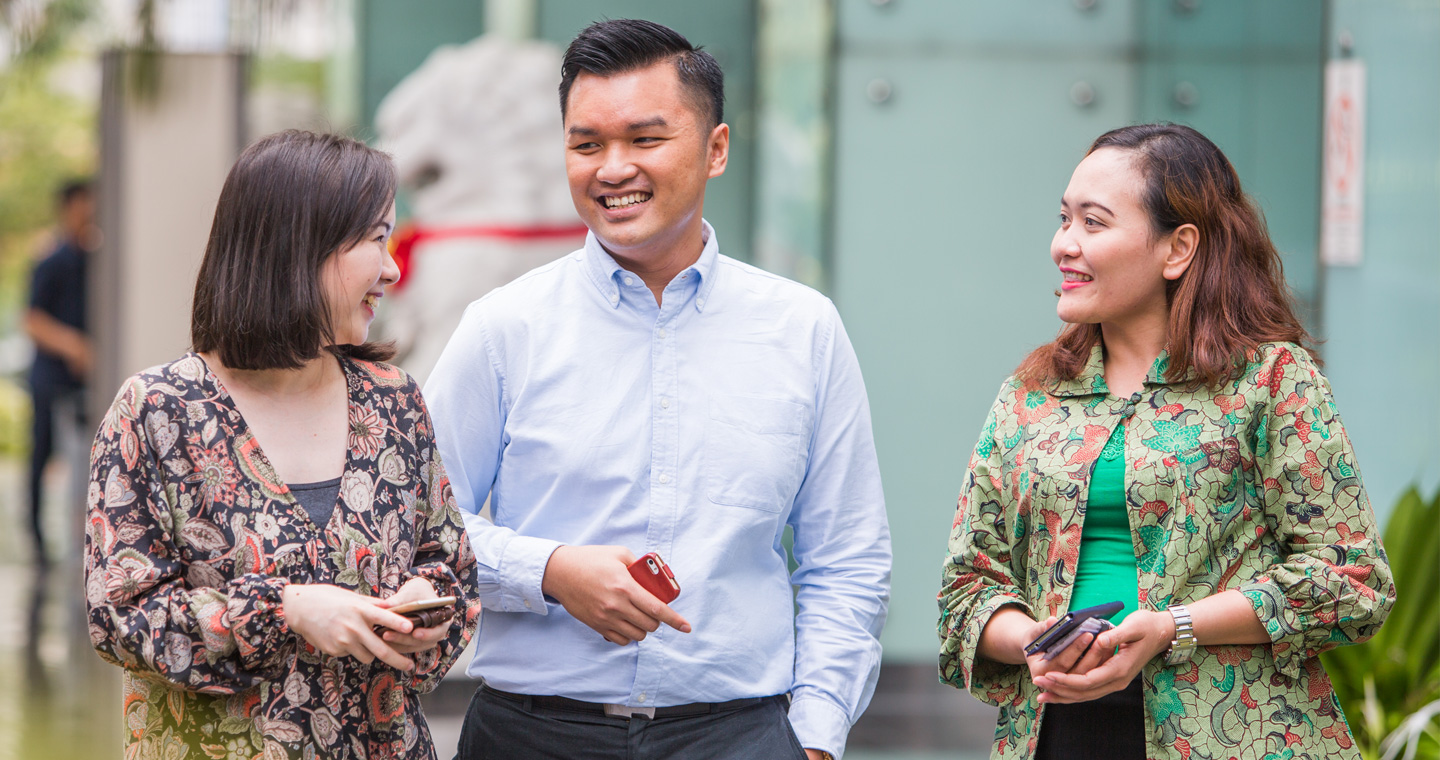 Wealth management solutions

An open approach that works for you

We offer a full spectrum of wealth management solutions to help you grow and protect your wealth
Our solutions
Our open architecture approach allows us to offer an impressive range of standard to bespoke solutions across all asset classes. This is complemented by a unique framework of diversity-driven insights, efficient market access and reliable trade execution, all supported by our global product specialist teams.
Fixed Income
Our fixed income solutions are designed to help you establish a steady stream of income, whilst protecting you against market volatility.
Led by our global team of fixed income specialists based in Hong Kong, Singapore and the UK, and supported by longstanding operations in several emerging and frontier markets, we offer a unique level of expertise and market access. By leveraging our network of over 100 active counterparties in market and a comprehensive suite of credit structured products, you can identify the most suitable solution for your needs.
Equities
If you need guidance on your investment decisions, our dedicated equities teams can help.
As well as offering a range of top stock picks and individual trade ideas, we can also unlock access to all the world's major stock exchanges. Working with our specialists, you can identify the most relevant opportunities from a full spectrum of equity products, trading and capabilities and algorithmic trading strategies, supported by a round-the-clock central execution desk.
Foreign currency and precious metals
From simple cash flow currency requirements to sophisticated tactical trading demands, our specialists have the knowledge, reach and experience to tailor a solution for you.
As one of the leading players in offshore renminbi FX trading, with an estimated market share of up to 10%, we have unique strengths in emerging market currencies. We offer access to a full suite of FX products, derivatives and customisable options, as well as regularly published thought leadership articles on the latest market trends and ideas.
Mutual funds
Take advantage of our proprietary fund selection process and open source approach, which screens over 35,000 funds to generate a list of 1800 mutual funds for you to choose from.
Our comprehensive platform covers all major asset classes and the full spectrum of markets, with recommended groups of high-performing funds available through our Fund Select Core and Fund Select Focus lists. If you prefer to actively manage your fund portfolio, you can access our funds universe via our Wrap Programme.
Alternative investments
With our alternative investments platform, you can get a more diverse, differentiated stream of returns than a traditional investment portfolio.
It's a space where we can curate a range of unique and exclusive investment opportunities, from cross-sector private equity strategies, limited-capacity hedge funds to individual fund managers with proven track records and more. You can also benefit from the support of our dedicated in-house alternative investments team who have more than 40 years of combined experience in this area.
Discretionary portfolios
Take advantage of our in-house expertise and enjoy the convenience and time-saving benefits of a managed discretionary portfolio.
Our Signature programme offers a choice of securities, funds or balanced portfolios, with 20 different mandates available, differentiated based on asset class, geography, sector and manager to diversify your strategy. Our open source approach also means you can gain access to boutique third party fund managers as well as our in-house experts.
Lending
Our range of credit solutions will help maximise your portfolio's value to meet your liquidity needs.
Thanks to our international presence, we're ideally placed to offer global financing solutions in markets such as Hong Kong, Singapore, UAE and London. Our specialists can structure across a wide range of assets including real estate and promoter shares. They also work closely with our investment teams to monetise and protect your key assets.
Insurance
With our insurance solutions, you can protect the most important things at every stage of your wealth journey.
Your long-term security is our priority. Our successful partnerships with market-leading insurance providers include extensive due diligence, allowing us to source reliable solutions best suited to your needs. Your Private Banking team can also pair insurance and credit solutions to work within your liquidity needs.
Trusts
Plan your wealth legacy for the next generation, with specialist teams in Hong Kong, Singapore, Dubai and London.
We can help you structure your trust using a wide range of assets such as securities, insurance policies, commodities, real estate and operating businesses. Our teams can also partner with independent legal and tax advisors to meet your unique goals, and our Singapore-based trust company will ensure the trust keeps to industry best practice, with regular estate reviews.