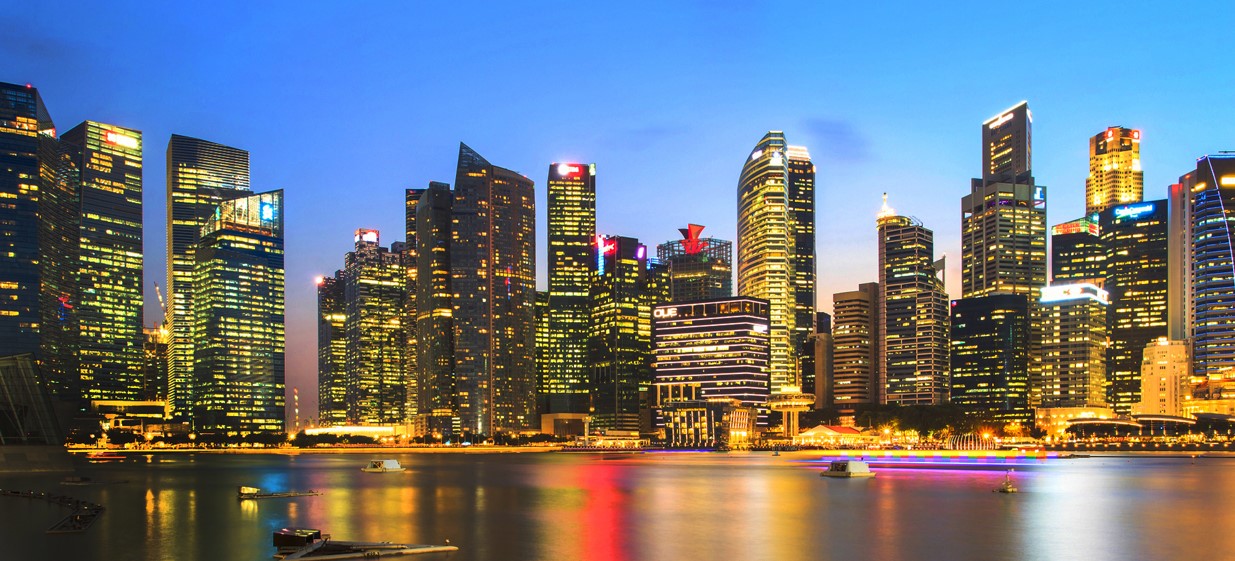 borderless business report

International expansion strategies

Discover how organisations in Europe and Americas are looking to grow and the challenges they are facing. 
Sustainability, digitisation, and the need to understand regulation are not just key to how business will be conducted, they are also opportunities for companies to increase operational efficiency, grow internationally and stay ahead of the competition.
Western multinational companies look to Asia for growth
Torry Berntsen, Chief Executive Officer, Europe and Americas
Despite the ongoing uncertainty in the current operating environment, and varied rates of economic recovery from the pandemic across different geographies, corporations in the UK, USA, France, and Germany are proactively pursuing international growth strategies.
Expanding into new markets, whether regionally or globally, offers corporations across all industries the opportunity to diversify their business by reaching new customers, sourcing from a wider group of suppliers, and tapping into new talent pools. As recent research commissioned by Standard Chartered that explores the international ambitions and priorities of multinational corporations (MNCs) from the top four western economies (USA, UK, France, and Germany) demonstrates, ongoing geopolitical and pandemic-related uncertainties have not dampened western MNCs' appetite for international expansion. 42% of MNCs see their best growth opportunities outside of their home market, 5% higher than six months ago.
The case for Asia
While many companies continue to seek growth in their home region, the data emphasises that Asia remains an important focus and a priority growth region for 50% of the MNCs surveyed. China, for example, rebounded quicker than any other economy from COVID-19. China's 2020 growth is estimated at 1.9%, and is projected to hit 8.1% in 2021[1]. India, despite an economic contraction of 11% in 2020, is expected to grow by 11.5% in 2021[2].
However, MNCs recognise that Asia's potential extends beyond India and China. Eight of the 18 developing economies that have shown consistently strong growth over the past 50 years are in ASEAN, and its economic and demographic fundamentals remain strong. Although the pandemic has temporarily interrupted the region's trajectory, and the speed of recovery varies across markets, the IMF is still projecting 5.2% growth in ASEAN this year[3].
The ratification of the Regional Comprehensive Economic Partnership (RCEP) in November 2020 is likely to fuel a further increase in trade volumes within Asian trade corridors and create new opportunities. The RCEP eliminates tariffs and quotas on 65% of goods across 16 member countries that together account for 30% of global GDP and almost half of the world's population[4].
Western MNCs are proactive in their pursuit of growth in Asia. 70% of MNCs surveyed are already exporting to Asia or in the process of doing so, with a further 24% considering it. Similar figures apply to those sourcing raw materials or finished goods from the continent. What the pandemic has demonstrated, however, is that future growth will not necessarily be achieved in the same way as in the past, with digitisation and agility more important than ever. By digitising and automating processes, companies can achieve greater consistency in their operations and the agility to mobilize activities across a diverse region such as Asia. For example, in addition to sourcing and sales, 92% are either already outsourcing manufacturing to Asia or considering doing so. Furthermore, between 87% and 93% are establishing or building out their regional and in-country operations to improve visibility and co-ordination, or outsourcing activities to leverage the exceptional skills and infrastructure that exist in many parts of the region.
Although Asia is strategically vital for a large majority of western MNCs, there were a number of variations and nuances amongst corporations headquartered in each of the four markets surveyed. For example, UK firms are more active in Asia than those from the US, Germany, or France. 71% of UK companies outsource operations to Asia, compared with 62% overall. Additionally, US companies are also more likely to operate in Asia than those headquartered in Germany and France, via outsourcing operations or establishing in-house centres of excellence.
At present, French companies have not yet developed some of their activities in Asia to the same extent as those from UK, US, or Germany. On average, at least 5% fewer French companies are engaged in activities such as sourcing, selling, establishing, or outsourcing operations to Asia than the US, Germany or the UK. However, more than a quarter of French companies are now considering a variety of new activities in Asia, a higher proportion than MNCs headquartered in the other markets included in the study.
Doing business in new or less familiar markets brings challenges, whether adapting to different cultural and regulatory conditions, or working with new suppliers or customers. 35% of respondents (and 41% of CFOs) said that understanding regulatory requirements was their number one concern as they pursue international growth. This is understandable given the diversity across Asia; however, it can be overcome. Whether the challenge is to comply with local regulations, unlock trapped cash, or explore the benefits of digitisation to boost efficiency, working with a banking partner with a local presence and knowledge base across high-potential growth economies can make sustainable international growth a reality, in Asia and beyond.
[1] https://www.imf.org/en/Publications/WEO/Issues/2021/01/26/2021-world-economic-outlook-update
[2] Ibid
[3] Ibid
[4] https://rcepsec.org/2020/11/26/asean-hits-historic-milestone-with-signing-of-rcep/