"My family laughed when I said I was going to work in the oil and gas industry, and they laughed even louder when I said I was going to work for a bank."
Meet Roger Charles, an oil engineer turned banker, who is working to raise the bar in what's considered to be one of the world's most hazardous industries: ship recycling.
"It's funny, I used to build ships, and now I'm breaking them up," he says, admitting to still disliking wearing a suit.
Ship recycling is what happens to ships when they're decommissioned. Done the right way, it's the most environmentally-friendly way to take apart a ship. An enormous undertaking, pulling a ship apart safely requires the highest environmental and social governance standards – from preventing oil spills to protecting employees from injuries.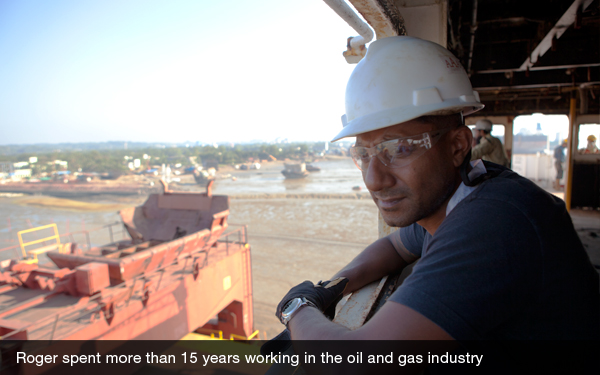 "Taking a ship apart, so its materials can be re-used, is very labour intensive and hazardous, and ship recycling yards are often blighted by accidents," says Roger.
Having spent more than 15 years working with oil and gas tankers as an engineer, he's now helping emerging markets yards to recycle ships safely.
The easy thing would be for Standard Chartered to walk away, but we want to improve conditions
A force for good rather than walking away
Ship recycling employs an estimated 200,000 workers in Bangladesh, with around a million people directly or indirectly related to the industry. According to a recent report, up to 90 per cent of all materials recovered from the recycled ships is turned into scrap steel, with up to two-thirds of this used in Bangladesh.
Whilst ship recycling is an important economic growth driver in emerging markets, we recognise that there are environmental and social challenges associated with the industry, including hazardous environments for workers. As a large international bank, we want to do what we can to help improve the industry.
"The easy thing would be for Standard Chartered to walk away, but we want to improve conditions, and we understand that, with industries such as this, it's not going to happen overnight," says Roger.
As a condition of our support, the ship yards we work with have agreed to follow internationally recognised environmental, health and safety working practices. This includes providing safety training programmes and protective clothing – such as hard hats, boiler suits and masks – preventing falls, safe handling of chemicals, fair working hours, and regular health checks.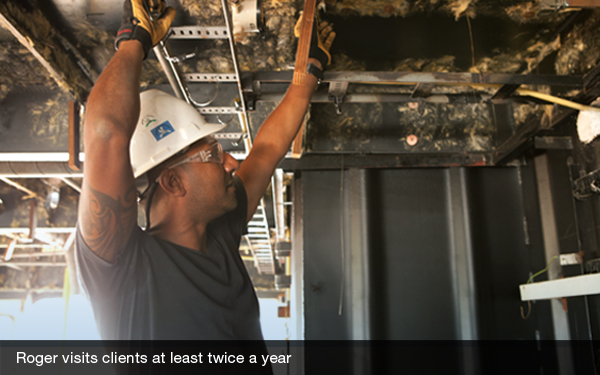 And Roger's checks are not confined to the yards. "We've also seen an improvement in the accommodation and pay for workers," he says.
So that we can monitor progress an independent environmental consultancy audits clients annually, and Roger visits clients at least twice a year. His industry experience means he knows what safety and environmental aspects to look out for and, having once forged a career in building ships, he knows his way around one.
In his words: "I'll know how much a pump will weigh, or the best escape route. When my colleagues and I go to sites, we see the senior management to find out what else can we do to help them."
The game-changer raising the bar
One of our clients, PHP, has just achieved compliance with the Hong Kong Convention, a set of internationally recognised ship recycling standards, covering health, safety and the environment. It's the first yard in Bangladesh to become compliant and Roger sees this as a game-changer for the industry.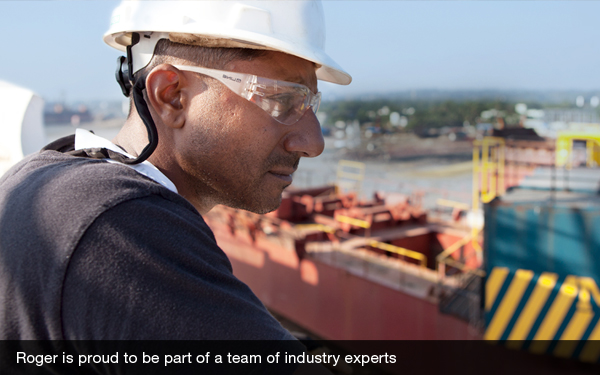 "To be a force for change, is very important," says Roger ."I'm proud to be a part of this team of industry experts. The fact that the Bank employs people like us shows it understands that environmental social management underpins good business."
For more on our approach to providing finance to clients who operate in sensitive industries, click here.