What are you announcing?
In short, we've tightened what we will and won't finance, raising the minimum standards required. The updates are in our refreshed public position statements, which cover new and tightened requirements, and are effective from March 2019.
Which sectors and industries are covered, and why these?
The new minimum standards cover industries that have high potential to have negative environmental and social impact. Each position statement was refreshed after consultation with a range of clients and non-governmental organisations (NGOs), and will ensure we can balance supporting our clients in undertaking their business activities and supporting economic growth. They cover: extractive industries (oil & gas, metals & mining); power generation: (nuclear power, renewable energy); agro-industries (agribusiness, tobacco, fisheries, forestry, palm oil); infrastructure and transport; chemicals and manufacturing.
Can you give examples of specific changes?
The new requirements include:
not financing new plantations or livestock ranches which convert or degrade high carbon stock forests, peatlands or designated legally protected areas
not financing operations that grow, process or trade soy from the Brazilian Amazon and Cerrado
not providing financial services to clients who conduct testing on animals for cosmetic or personal care products
not financing asbestos mines and mines that conduct Appalachian mountaintop removal
only providing financial services to agri-business clients who use cage-free or crate-free production systems for livestock
only providing financial services to shipping clients that have an inventory of hazardous materials for new vessels
"The refreshed statements form part of a wider goal to increase support and funding for sustainable financing"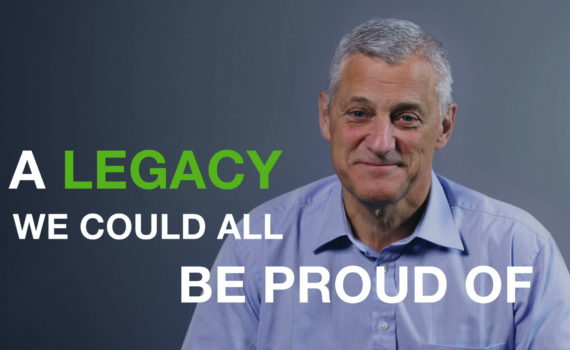 Using our financing to drive change
Our CEO, Bill Winters, on how banks can help tackle climate change, using our financing to drive change, and society's role in meeting the Paris Agreement.
Why are you making this move?
The refreshed position statements form part of a wider goal to increase support and funding for sustainable financing. For instance, as part of our opens in a new window sustainability aspirations, we've committed to finance and facilitate USD$4 billion toward clean technology by 2020, and we're more than halfway to meeting that goal.
How do you measure clients against your requirements?
Before we provide financial services to a Corporate or Commercial Banking client, our relationship managers carry out an Environmental & Social Risk Assessment (ESRA). This allows us to evaluate their performance against our environmental and social requirements. The client ESRA is also reviewed every year. We'll decline transactions or exit relationships where clients show insufficient intent or progress to meeting the requirements we set, as in the recent case where we decided to stop providing financing for new coal-fired power plants anywhere in the world.
Before you go, you might also be interested in the story on how we're supporting a low-carbon future...