Global economic growth outlook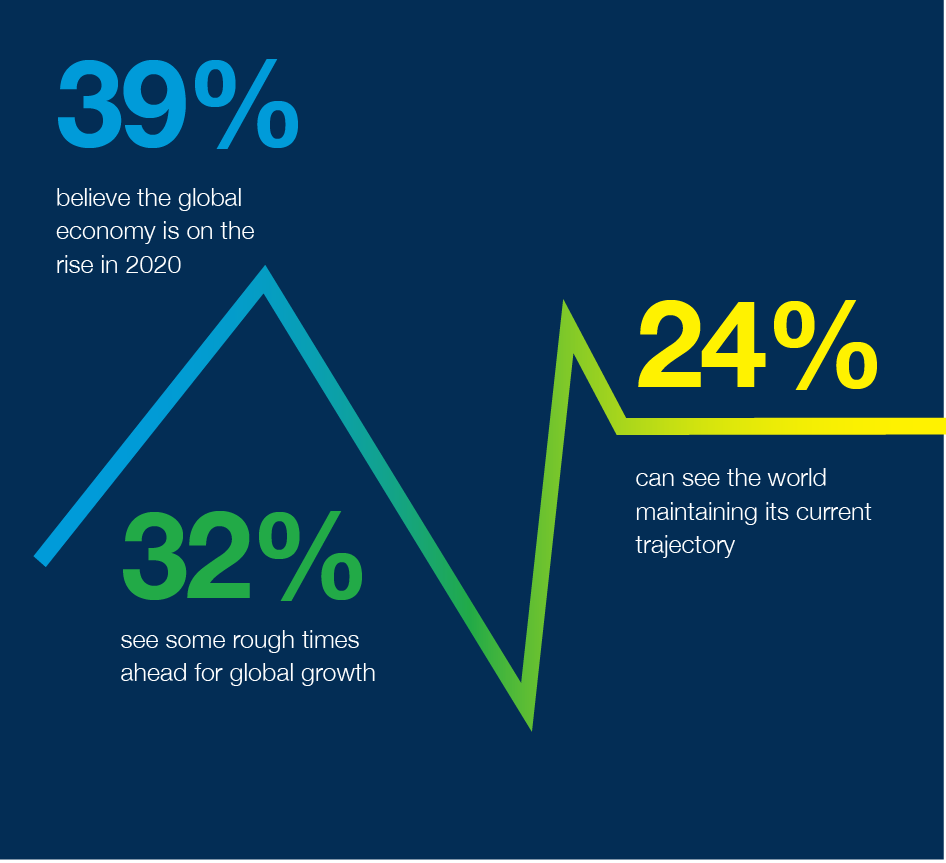 Reasons for 39 per cent of leaders believing global conditions will improve in 2020 are based around a number of factors such as benign financial conditions continuing and a modest recovery in emerging markets.
Conversely, 32 per cent of leaders are bearish due to a range of factors such as a continuing global trade war, a slowing Chinese economy and the uncertainty around the upcoming US presidential election.
Moreover, the euro area continues to slow, with the region's largest economy (Germany) currently caught in a slowdown, according to the German government's Federal Statistics Office.
The top-five threats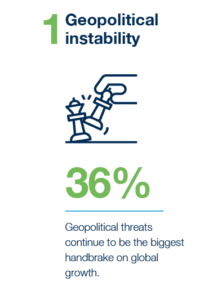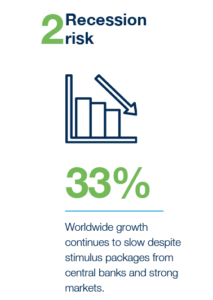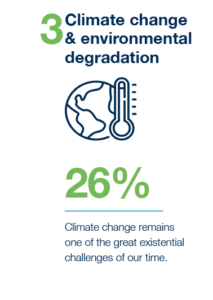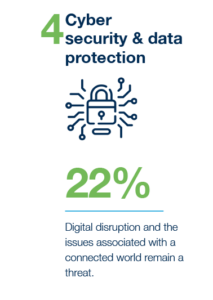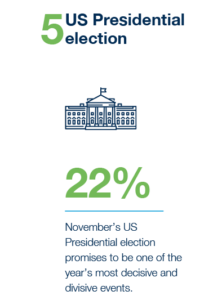 There are a number of big threats in play contributing to a sense of unease among global business executives. Geopolitical threats reign supreme, as the world continues to wrestle with trade wars, and the drawn out process of Brexit – among other issues. At the same time, the climate change debate seems to be reaching a crescendo, especially after the breakdown of negotiations at the recent climate summit in Madrid. And finally, companies continue to confront the challenges associated with digital transformation.
"While we are seeing the effects of climate change and they are real, the biggest imminent threat to business globally is geopolitical risk…leaving businesses caught between nations with little they can do," said Annabelle Chiong, Deputy Director of Venture Investing – SGInnovate.
The top-five threats: Preparedness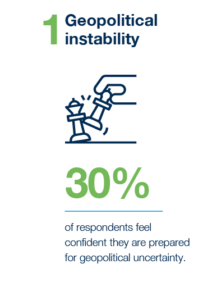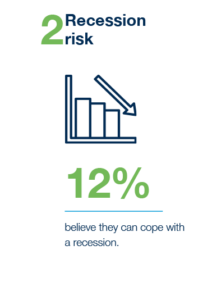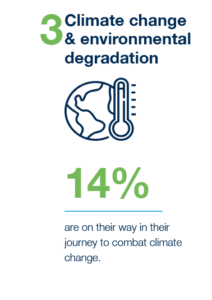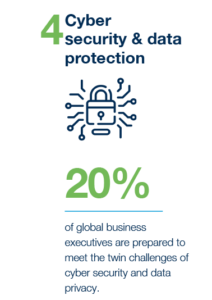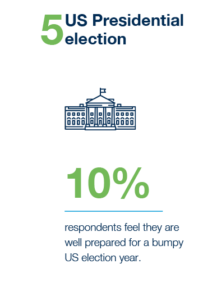 Global business leaders report their levels of preparedness differ according to the type of threats set to shape 2020. While just under one-third of respondents believe they are well prepared for geopolitical headwinds, only 10 per cent believe they are prepared for the US Presidential election.
Part of the reason for the relative bearishness from business leaders is that we're living in rather febrile times. The uncertainty of the last few years looks set to continue, according to a range of sources including the World Bank and International Monetary Fund.
Digital transformation: State of play
When asked about digital transformation, most respondents acknowledged they had begun their journey, but there were some slow to embark. This was most notable in the US, with 36 per cent of respondent companies noting they were nowhere close to starting their digital journey. Conversely, the city-state of Singapore and its much smaller, typically digitally-savvy populace and digital-supportive government reported 93 per cent of its businesses had embarked on their digital transformation journey.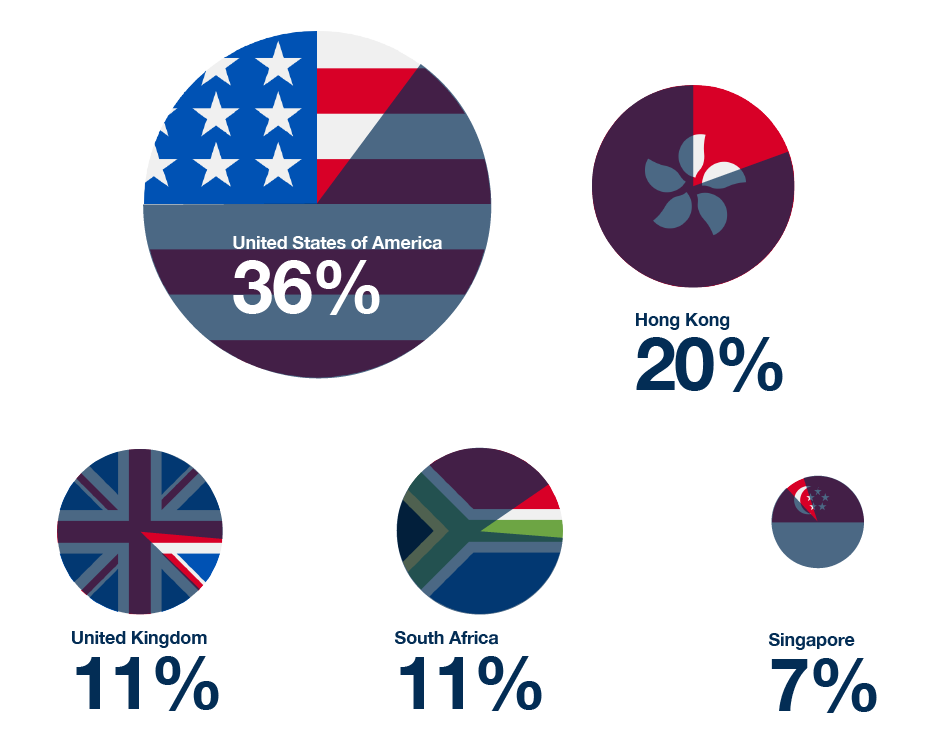 "Transformation isn't window dressing —it starts from the top and means everything, the whole DNA of an organisation, needs to change. And while some businesses are on the right track, they still have a long way to go," said Gil Forer, Global Markets Digital and Business, Disruption Leader at EY.
The opportunities: Growth industries
According to the survey, 38 per cent of global business executives believe technology and communications will be the top growth prospect in 2020 with one good reason —Internet of Things (IoT). With the advent of 5G technology, the global number of devices embedded with sensors will leap from 8.4 billion in 2017 to 20.4 billion in 2020, according to research group Gartner.
Then 26 per cent of respondents suggest real opportunity lies in renewable energy in 2020. Acknowledging this opportunity aligns with UN figures showing USD2.6 trillion of investment in renewable energy capacity (excluding large hydro) from 2010-19, more than treble the amount invested in the previous decade.
Among respondents, 26 per cent believe healthcare, pharmaceuticals and biotechnology represent the largest potential for growth in 2020. IoT could be part of the answer on the medical front, as it promises to revolutionise personalised medicine ranging from preventative health to individualised immune treatments for diseases and 3D printing of organs.
Food technology promised to be a major area of growth, according to 20 per cent of survey respondents. The world needs to feed itself and the key is to use fewer resources. Start-ups around the world are advancing numerous technologies such as vertical farming which uses fewer resources, and finding alternatives to resource-draining meat and seafood.
The world continues to travel and 15 per cent of respondents believe travel and tourism will continue to grow, especially as more citizens in countries such as China, Indonesia and India join the world's middle classes.
Future opportunities
In the survey, respondents indicated where they believe real growth lies in the year ahead, as illustrated by the map: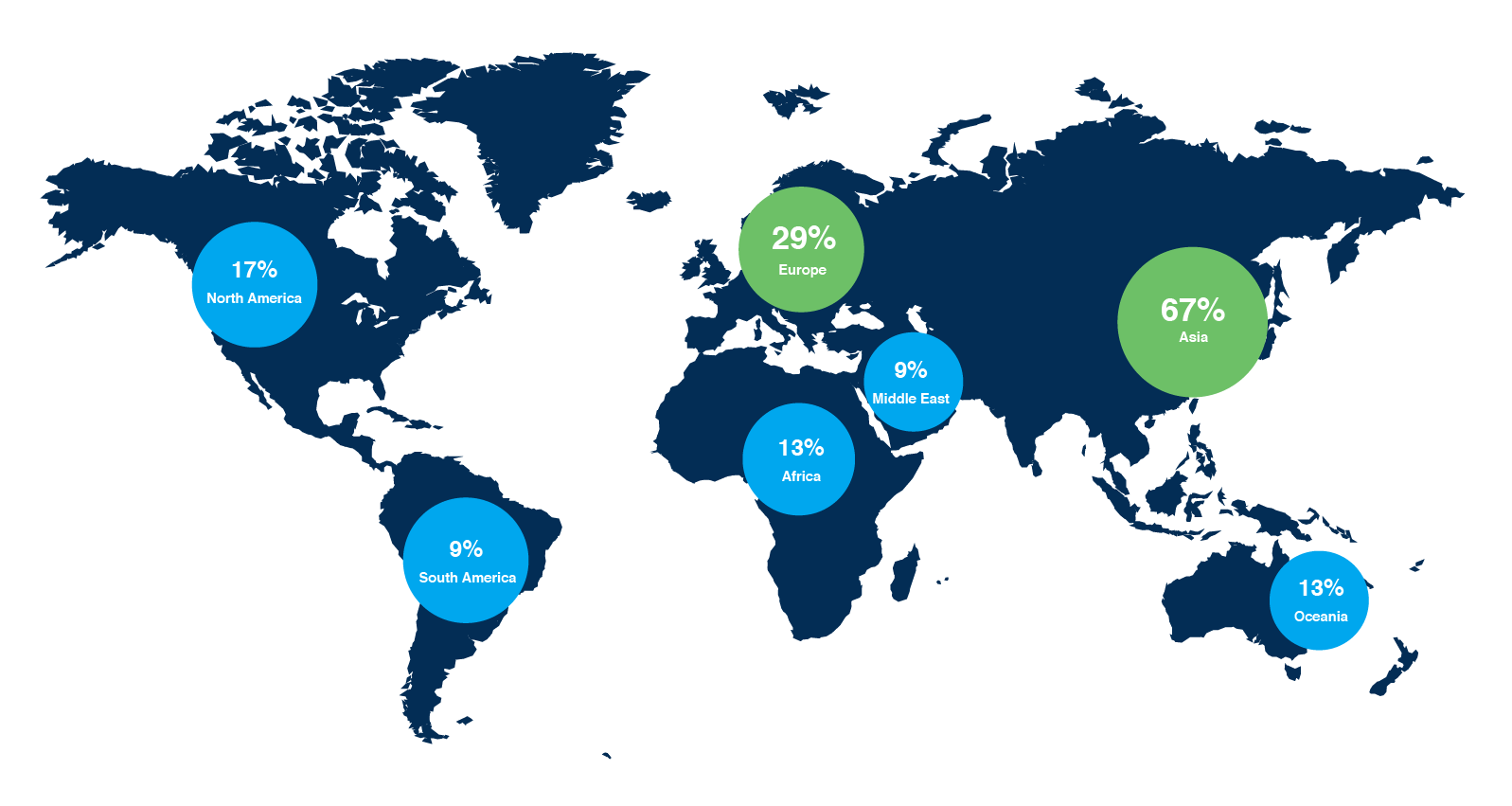 Important highlights stood out for several contributors:
"The US and Asia are regions we are expecting to continue growing for us. In the US, we are established as the largest crude oil exporter and this is expected to continue into 2020." Nicolas Marsac, CFO Asia Pacific – Trafigura.
"In the long term, Africa may have more growth opportunities than Asia, because it's starting at a low base."
Michael Silver, President Global Business Development – Universal Parks & Resorts
"While Southern China is very actively moving ahead, India is the next China opportunity and Southeast Asia is definitely booming." Rebecca A. Fannin, Founder – Silicon Dragon Ventures.
This article was also published in Bankable Insights, Edition 12