Despite some political and business leaders still viewing Belt and Road (B&R) as a one-way path that only benefits China, many multinational companies have been successfully doing business on B&R projects for years.
From initiative day-one, China declared B&R "open for cooperation", recognising that without international cooperation and private capital resources, B&R was at risk of becoming an empty network of expensive infrastructure.
While some governments seemingly remain wary of B&R cooperation, collaboration between various international and Chinese companies seems to be blossoming. Many of those multinationals say that early involvement has paid off. Such companies have established partnership models for interested multinationals to follow suit – and have also laid the foundations for a potential new wave of opportunities for small and medium enterprises (SMEs)
Early Birds
There were two common factors for multinationals that got involved in the B&R early: Their existing operations in China helped to earn the trust of partners in-market, and they were able to deploy their expertise in markets where their Chinese partners sometimes lacked experience. We assess some of the more prominent examples here:
DHL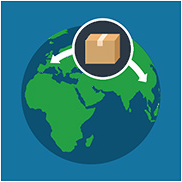 In 2008, German freight forwarder DHL began sketching out what it describes as "a series of multimodal corridors that would eventually follow the lines of the Silk Road Economic Belt." Between 2011 and 2012, the company carried out more than 200 trial shipments between Asia and Europe along routes that subsequently became key B&R corridors. It has since established three corridors linking China and Europe, via Russia and Central Asia. The company has reported "massive growth" in demand for its services, as well as ancillary benefits for the transport and freight industries of countries along B&R routes, including Turkey, Kazakhstan, Azerbaijan and Georgia.
"If the Belt and Road can provide fast, cost-effective and high-frequency connections between China and Europe – which we have shown they can – they will become the default option for numerous businesses," DHL said in 2017.
Siemens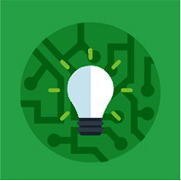 German conglomerate Siemens AG was another early participant, which helped cement ties it already had with hundreds of Chinese engineering, procurement and construction (EPC) firms. In June 2018, at the first International Belt and Road Summit in Beijing, Siemens announced "more than ten" partnership agreements with Chinese companies on B&R projects covering energy management, power generation and intelligent manufacturing in countries including Indonesia, the Philippines and Mozambique.
According to Siemens, its "vast technology portfolio [and] in-depth knowledge of local market needs based on a long-standing local footprint in the respective economies" positions it to bring value to local economies and its Chinese partners.
"We have the potential to be bridge-builders between Chinese players and international suppliers and customers, and together with our Chinese EPC partners we will focus on paving the road to success in these countries," said Cedrik Neike, a member of Siemens' managing board.
Honeywell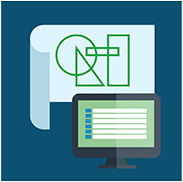 Honeywell International Inc. has more than 32,000 staff and 23 offices in B&R countries, and the technology company says its innovations – some of them developed in China – are "resolving some of the most critical issues being faced as construction of the B&R continues".
In 2017, Honeywell signed a partnership agreement with Wison Engineering Ltd. to provide technology and EPC services to Wison's customers outside China. The company also provides automation and safety technology for the China-Central Asia gas pipeline joint venture between China National Petroleum Corp. and UzbekNefteGas in Uzbekistan.
General Electric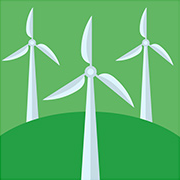 The construction of new cities, ports, industrial parks and economic zones under the B&R initiative has created huge new markets for the energy industry. General Electric (GE) Vice-Chairman John Rice estimated that the company's third-party revenue from B&R projects could eventually grow to USD10 billion a year, from USD1 billion in 2016.
GE says it has "operating teams and business networks in 63 of 65 countries" along the B&R routes. In Kenya, GE is partnering with China Machinery Engineering Corp. on the 100-megawatt Kipeto Wind Farm project due for completion in 2020, providing machinery, training and technology support. GE has also been working with the Power Construction Corp. of China to build electricity grids and power plants in Nigeria.
"We have forged partnerships which harness the technology, engineering, and financing capabilities of multiple players on a global scale, to bring power and tangible economic benefits to communities along the Belt & Road," Rachel Duan, President & CEO of GE China, said at the Energy Infrastructure Cooperation Forum in 2018.
DP World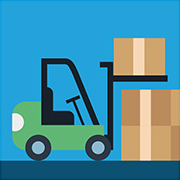 The Dubai-based port operator runs 78 terminals worldwide and has invested heavily in developing key B&R ports and economic zones, including the Khorgos and Aktau inland ports in Kazakhstan, the New Port of Baku special economic zone in Azerbaijan and the Jebel Ali Free Zone in Dubai.
Early in 2018, DP World signed an agreement with Zhejiang Seaport Investment & Operation Group to build a 'straight-through warehouse' for Dubai and Middle East-bound goods in Yiwu, China, the world's largest wholesale market for small commodities. Then in July 2018, DP World announced a project to build a three million square-metre Traders' Zone at Jebel Ali in partnership with Zhejiang China Commodities City Group.
Both projects are "designed to boost trade between the UAE and China by offering Chinese businesses DP World's integrated logistics and trading solutions, including cargo handling at their terminals in China and Jebel Ali Port in Dubai, warehousing facilities in the neighbouring Jebel Ali Free Zone, one-stop customs clearance facilities and trade licenses," DP World said in a statement.
The SME Opportunity
The successful first moves of multinationals like these should be of great interest to local and overseas SMEs. These smaller companies should increasingly find new opportunities, as suppliers on major building projects or by capitalising on the economic activity such projects generate.
"For a small company that maybe is not present in the [B&R] market, they may be able to piggyback on the infrastructure of firms that are already in the market," said Jeffrey Williamson, director at the Center for International Trade Development in California.
B&R Trade Shows for Smaller Businesses Emerge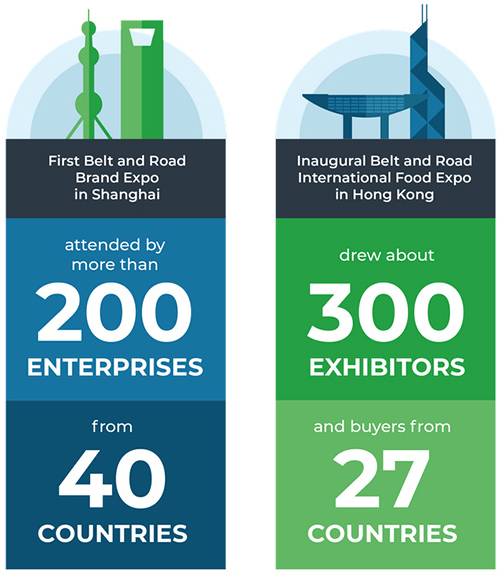 The emergence of B&R-focused trade shows held specifically for smaller businesses reflects growing interest in the role of SMEs. This year, for example, saw the first Belt and Road Brand Expo in Shanghai (attended by more than 200 enterprises from 40 countries) and the inaugural Belt and Road International Food Expo in Hong Kong (which drew about 300 exhibitors, and buyers from 27 countries).
Financial systems in many emerging nations along the B&R have been struggling to keep up with financing demands as more SMEs seek involvement. Moreover, the main financiers of B&R projects to date (Chinese policy banks, the Silk Road Fund and multilateral development banks) have focused on large-scale projects. Both issues could spell near-term funding challenges for smaller companies.
Financing for SMEs should become easier as international financial institutions grow their presence along the B&R, as the funding ecosystem should then evolve, making more capital available for small businesses. And initiatives are underway to specifically support smaller companies for B&R. For example, in 2017, a joint venture between Everbright Securities, Oriental Patron and the Finance Centre for South-South Cooperation set-up a USD200 million investment fund in Hong Kong specifically to help fill the B&R funding gap for SMEs.
Once the financing hurdle is overcome, SMEs looking at opportunities along the B&R should remember one lesson from the successes of multinationals: partnerships are key. Companies that build relationships in China – and possess valuable knowledge, skills or experience that might be beyond the reach of their Chinese partners – are best placed to take advantage of the B&R initiative.
This article was also published on Bloomberg.com.