Standard Chartered's half-year results show that we're on track financially, despite turbulent geopolitical conditions, and that our focus on our clients and refreshed strategic priorities is paying off.
In the first six month of 2019, we grew our income 4 per cent and our underlying profit 13 per cent, at constant currency.
Our performance resulted in an improvement of 88 basis points in our primary measure – return on tangible equity. This reaffirms our confidence in our ability to achieve the financial targets we set out to our investors in February this year.
We said then that our plan was to shift Standard Chartered from turnaround to transformation and deliver a return on tangible equity above 10 per cent by 2021. Our latest results, announced today, show evidence of progress halfway through the first year of that plan.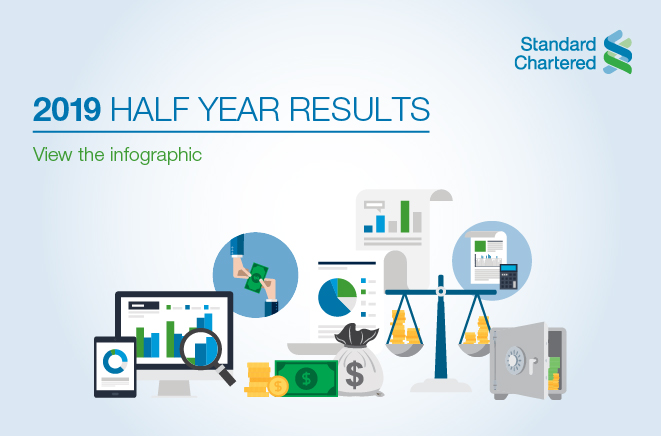 We are investing to reinforce what already sets Standard Chartered apart, to improve or develop new customer propositions, particularly within digital, and to capture the opportunities in our markets, which remain substantial.
We have also continued to develop our sustainability philosophy, focusing on how we can actively be a force for good, integrating sustainability into our organisational decision-making.