How the shipping industry is preparing for the future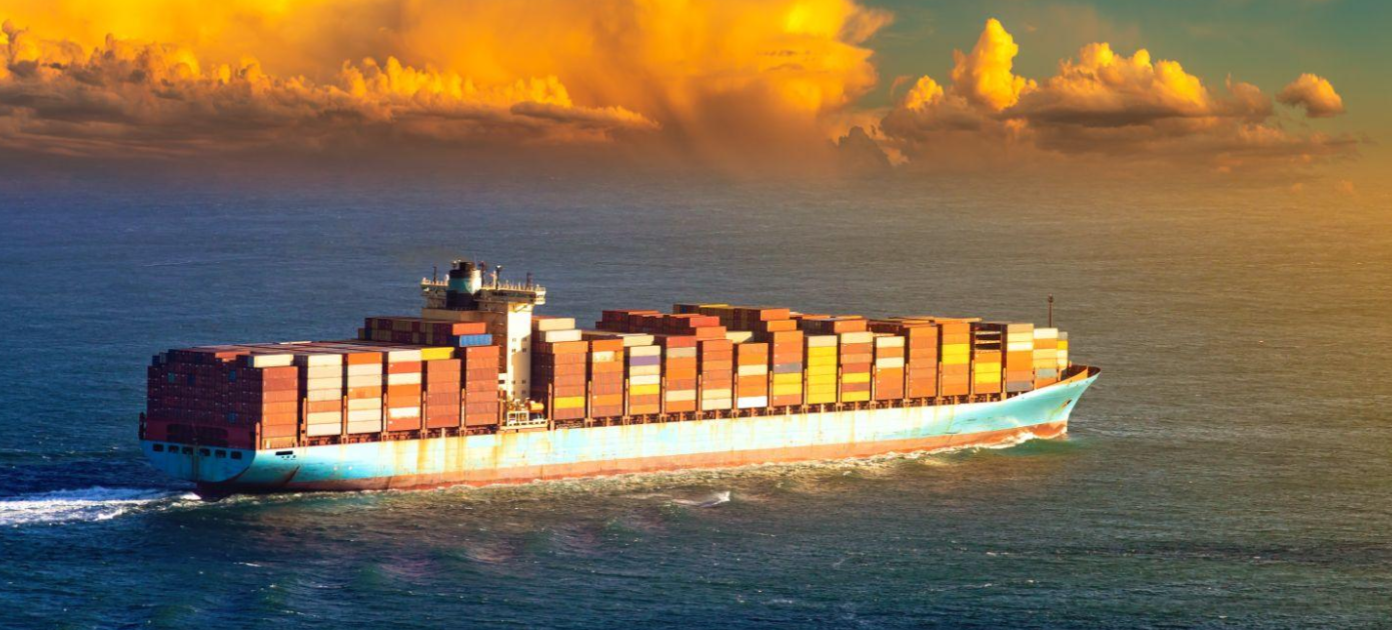 Here's how technological breakthroughs, greener fuel systems and more environmentally friendly vessels are defining a new future for shipping.
Change has been a long time coming for the shipping industry, but the past 18 months have shown the need to be futureproof. Seafarers have borne the brunt of pandemic disruption, and this has highlighted the need to address their unique challenges and enhance resilience. Technological breakthroughs are enabling new, greener fuel systems that will power the next generation of vessels towards a more environmentally friendly future.
Empowering seafarers
For many, COVID-19 saw their homes become their workplaces, but for seafarers aboard merchant vessels, it was rather the opposite. In October 2020, UN agencies described the circumstances of some seafarers as a "humanitarian crisis", amid cases of crew being stranded aboard for far longer than the 11-month maximum permitted by IMO rules due to COVID-19 restrictions.1,2 This has raised awareness of how greater digitalisation is required in order to allow the industry to manage such crises better, to become more resilient and to minimise crew hardship.
An outflux of skilled crew is something that the industry needs to avoid if it is to future-proof itself. Merchant fleets are in the process of introducing new fuel technologies designed to cut emissions, and operating such vessels requires upskilling seafarers in the new technologies. Complicating the situation, it is not yet clear which fuel technology will prevail, a fact which has deterred some shipping companies from placing orders for new ships, wishing to mitigate the risk that they could become obsolete very quickly.3 Nevertheless, alternative fuels are gaining traction, with data from Clarksons Research indicating that such vessels now represent 27% of the order book by tonnage.4
Transitioning to greener shipping
The IMO wants to reduce shipping's emissions by 40% by 2030, on a voluntary basis.5
In addition to low carbon fuels, several other technologies are being explored to reduce the industry's carbon footprint, such as more streamlined hulls, more efficient propeller design, improved voyage planning to make savings on fuels, better hull coatings and even air cushions to reduce friction.
The shipping industry is also being steered towards the carbon trading markets.
The European Union, for example, is considering proposals to add shipping to its carbon-trading mechanism, and it is not clear that any of the funds raised by that system would be returned to the industry to finance the transition to greener vessels.6
Carbon-trading is also coming to Asia, with China launching its trading system in July7 and companies such as Braemar and Clarksons setting up carbon-trading desks in Singapore. The emergence of different carbon-trading regimes in different regions brings with it the potential for market distortions. In an ideal world, a global system would be preferable.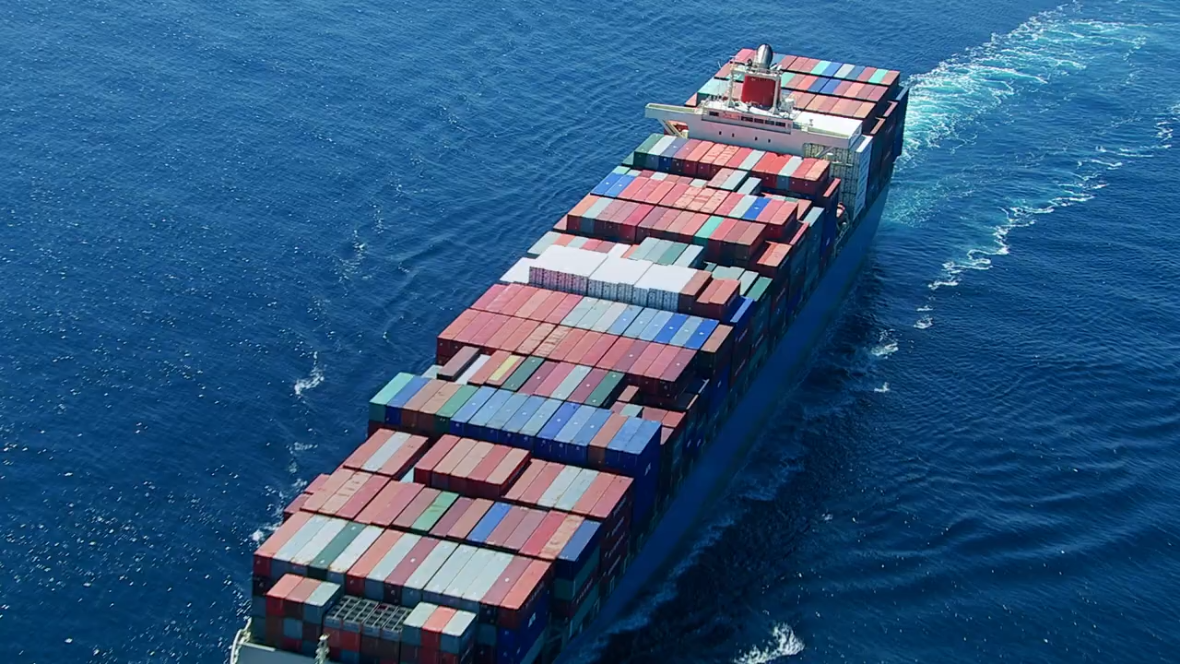 The role of financing
Future-proofing the industry requires sources of finance to build the new ships. Fortunately, environmental, social and governance (ESG)-related investing is a rapidly growing trend, and it can help with construction. "Standard Chartered, for example, has been arranging loan facilities for shipbuilding with the credit-margin linked to the client's progress against their sustainability targets," notes Kheng Sin Chu, regional head of shipping finance for ASEAN and South Asia at Standard Chartered.8
The need for financing for new technologies and fuels is likely to accelerate as industry leaders take action. Maersk, for example, the world's largest shipping and logistics company, has decided to focus on methanol as its preferred low-carbon fuel, rather than ammonia, LNG, LPG, hydrogen or even nuclear. It is planning to reduce its CO2 footprint by 60% before 2030, and to net zero by 2050, targets more ambitious than those set by the IMO.9
Maersk already has engines that can run on methanol, which is a relatively safe and straightforward fuel to use, being non-toxic and liquid at normal temperatures and pressure. Shipping analysts agree that the main problem is sourcing: Maersk will require far more methanol than is currently being produced for the market. Where giants like Maersk lead, however, smaller firms and fuel suppliers are likely to follow, and this perhaps offers some indication of how the energy transition in shipping will shape up.
Finally, finding and retaining the seafarers to crew the vessels of the future will require better rewards for them, and greater support for their mental health and wellbeing. Already the industry has partnered with regulators in major ports to establish corridors of safe transport for crews amid the pandemic, while also endeavouring to vaccinate seafarers where possible, but greater efforts are needed if the industry is to attract the talent needed for future success.
The fragility of supply chains exposed by the pandemic has shown quite how important their work is to many countries, and this greater awareness should support greater investment in them as people.
This article is based on themes discussed during a panel at the 2021 Marine Money Week Asia conference.
1 https://www.ohchr.org/Documents/Issues/Business/Joint_statement_Covid19_and_seafarers.pdf
2 https://apnews.com/article/coronavirus-pandemic-pandemics-lifestyle-travel-health-bfe0519a843476dbda0b0cdeb0a703e8
3 https://apnews.com/article/coronavirus-pandemic-pandemics-lifestyle-travel-health-bfe0519a843476dbda0b0cdeb0a703e8
4 https://www.seatrade-maritime.com/bunkering/shippings-green-investment-gaining-traction-says-clarkson
5 https://www.imo.org/en/MediaCentre/HotTopics/Pages/Reducing-greenhouse-gas-emissions-from-ships.aspx
6 https://lloydslist.maritimeintelligence.informa.com/LL1138248/Europes-carbon-market-proceeds-wont-fund-shipping–claims-Carnival-Corp
7 https://asia.nikkei.com/Spotlight/Market-Spotlight/China-fires-up-carbon-trading-as-Asia-turns-onto-greener-path
8 https://www.sc.com/en/news/the-blue-economy-how-emerging-markets-can-grow-through-a-cleaner-maritime-industry/
9 https://www.maersk.com/news/articles/2021/04/21/climate-action-a-strategic-imperative
Turning expertise into actionable insights. Explore our views on what to watch out for in today's financial markets.