Jack Missin, Audit Manager, Transaction Banking, London
I am an Audit Manager in the Internal Audit function of Standard Chartered Bank, first specialising in Financial Markets, and recently moved to Transaction Banking. I've been with the Bank for four years and my role is to provide independent assurance on risk management, governance and controls, to verify that they are designed and operating effectively.
The Belt and Road Relay
The Relay last year was a world first. Eight employees from all over Standard Chartered ran a 10k race in 44 of the Belt and Road markets around the world in 90 days where Standard Chartered has a presence. Anyone across the Bank could apply, and I was thrilled and honoured to be selected as one of the two representatives from our Europe & America region.
We started this adventure in Hong Kong, and moved across Asia, Africa the Middle East and Europe; visiting markets such as Nepal, Saudi Arabia and Iraq, before finishing in Beijing. The aim of the Relay was to show our commitment to each of the markets that the Bank is fortunate enough to support, both commercially and socially. You can read more about the adventure here.
The Challenge
This was not only a physical challenge, running 10k almost every day (I lost nearly 14kg from training and taking part!), it was also a mental challenge to live out of a suitcase, moving from place to place. However, we had the bank and our colleagues supporting us each step of the way, as well as the sense of wonder which accompanied each stop, when getting to learn something new about every culture we visited.
Community support
I'm lucky to have a truly global department with colleagues in almost every location we visited, who came out in full to run alongside us, or cheer us on. This included my Global Head, Alison Mcfadyen, who made a point to meet me whenever our locations crossed. This gave each place that we travelled to a huge sense of community. An inclusive culture like this is an important aspect that helped bring employees, communities and our clients together.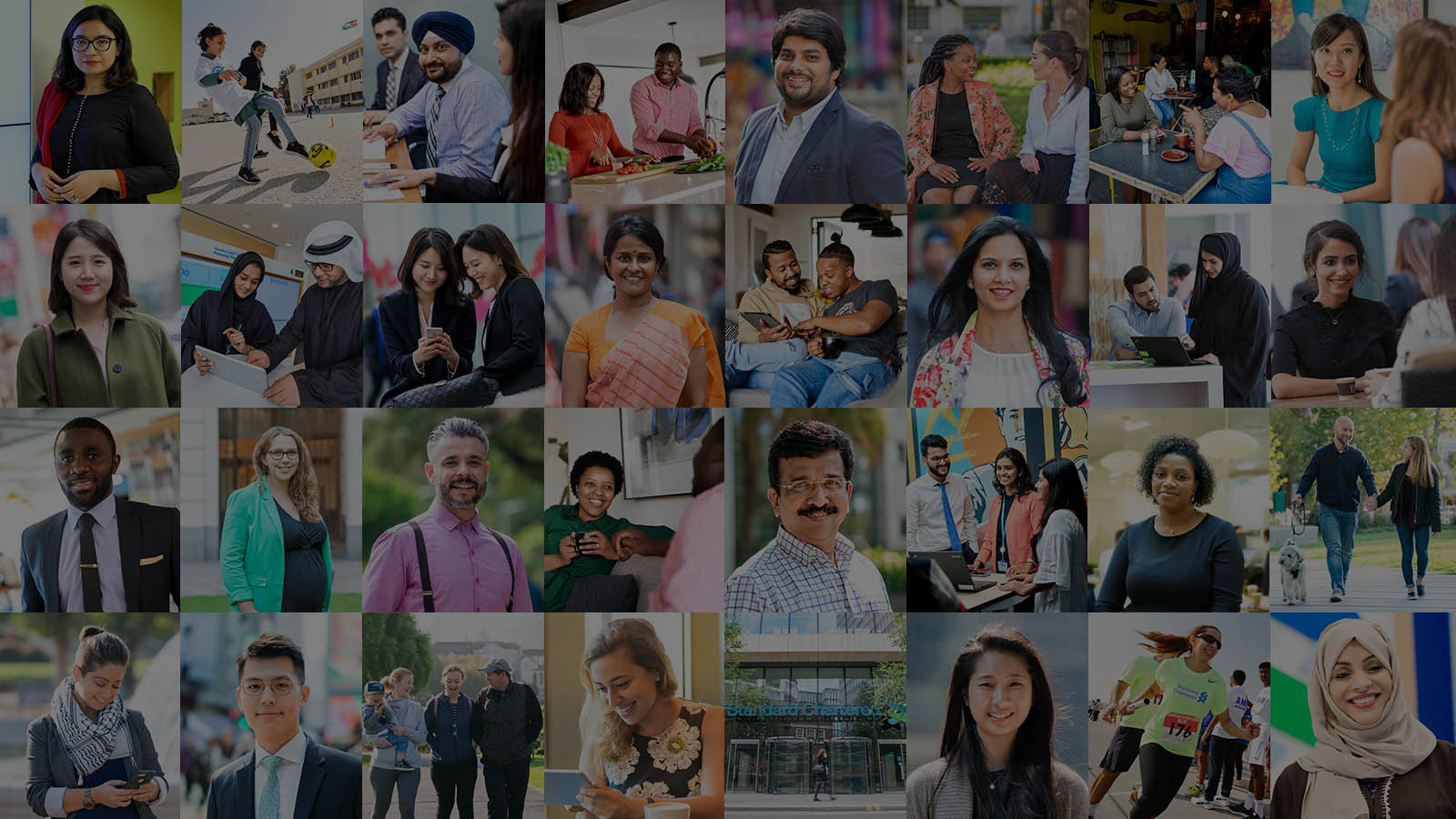 Interested in joining us?
If you're looking for a career with purpose and want to work for a bank making a difference, we'd love to hear from you.
This sense of togetherness along the way was almost overwhelming. Engaging with colleagues and communities in each market, experiencing different cultures, meeting with local management, clients and holding press interviews – changed my perspective on our markets forever.
If I was to offer any advice when travelling, it would be to go to each place with an open mind and talk to people from the local community. You'll be surprised at how quickly any preconceptions previously held change.
After running in the Belt & Road Relay, my perspective on our markets has been forever changed.
To learn, earn and grow
One type of event that particularly resonated with me was when we participated in the launch of Standard Chartered's Charity: Futuremakers. The aim is to tackle gender inequality and promote inclusion. This is achieved through sport, play, and life skills education, to help people learn, earn and grow. These programmes are flexible in how they approach this aim, allowing them to adapt to local challenges and really get to those in need.
Hearing about Futuremakers was one thing, seeing it first-hand was something else, and was an emotional experience I will always remember. To hear what people around the world have been through in their lives, and how programmes such as Futuremakers can make a difference by providing a real impact, was truly inspiring. We were fortunate to take part in events in Pakistan, Malaysia, Uganda and the Philippines to name just a few, driving home some truly inspirational moments.
What's next for me
For me, the Belt & Road Relay was a once in a lifetime experience that is to this day almost indescribable, and it has had a lasting impact on my life.
Now that I'm fully back to my day job, one of the greatest lessons that I have taken away from the experience is a fresh perspective for each of the places and cultures I visited. Bringing this perspective to each interaction across my role, but also outside of work, is helping to make me a fuller and more whole human being.
Additionally, I have been looking for new opportunities in Standard Chartered outside of the U.K., and the bank has been extremely supportive of this. I am thrilled that I have found a new role remaining in the Audit function, and will soon be preparing to relocate to our Shanghai offices.