Background
Demand for renewable energy is rapidly rising across different sectors in Australia. In turn, this is stepping up demand for renewable energy storage technologies. Among these, battery technology is emerging as a popular option for firming for solar and wind, and providing vital grid stability services.
The Rangebank Battery Energy Storage System (BESS) in Victoria is a new utility-scale project that will provide 200MW/400MWh of battery storage capacity and support to the electricity grid. Located in one of Melbourne's fastest growing population centres, Cranbourne, it will be able to power up to 80,000 homes for up to an hour during peak times. The project is being jointly developed and financed by Shell Energy (45%), EKU Energy (45%) and a private landowner (10%). The system will be built, serviced, and maintained by Fluence, a global provider of energy storage products and services, and cloud-based software for renewables and storage
This is Shell's first-ever direct equity investment in a utility-scale BESS facility, and Standard Chartered's participation demonstrates our continued support and partnership in Shell's ongoing low-carbon and energy transition initiatives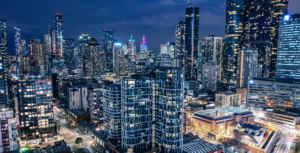 Standard Chartered's role
Standard Chartered is the mandated lead arranger and original hedge counterparty to the project.
Deal structure
The deal is being structured as five-year loan facility with a long-term offtake arrangement. This will enable Shell Energy to access 100 per cent of the battery's offtake over a 20-year period.
"We are delighted to support Shell Energy and EKU Energy by financing the Rangebank battery storage system.  Energy storage  is a crucial area in energy transition, and we look forward to financing more of such transactions," said Steve Mercieca, co-head Project and Export Finance, Asean and Australia at Standard Chartered.