Starting a new job at the height of a global pandemic, without meeting anyone physically for the first five months, isn't exactly how I imagined by next career move beginning, but that's exactly how my life at Standard Chartered began in May 2020.
I must admit, it was an unusual experience. As a leader, I needed to support and motivate my team, but diving straight into work without having met any of them face-to-face was challenging. I hadn't fully appreciated until then just how much we convey through body language and eye contact, and how much actually gets done through hallway conversations and over coffees. According to psychologist Albert Mehrabian, 7 per cent of meaning in what we say is communicated through spoken word, 38 per cent through tone of voice, and 55 per cent through body language. We've all had to learn in a relatively short period of time how to communicate effectively while working remotely.
I could see the lockdown was taking a toll on my team. Our virtual meetings were very focused on work and the boundaries between work and home-life started to blur. While this allowed us to be more productive, we were missing the human touch that happens naturally at the office and I could see fatigue setting in.
Sometimes, we need to consciously remove 'work' from the equation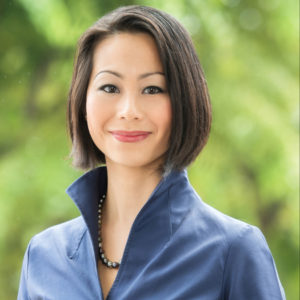 'Humanised' digital interactions
When we connect through electronic means alone, it can feel very isolating. Sometimes, we need to consciously remove 'work' from the equation and allow time to build connectivity and a sense of community.
To get to know the team better and bring fun into the workday, we started playing Kahoot, a game-based learning platform, during our virtual team meetings. Kahoot allows users to play quizzes in real time via web browser, and we incorporated personalised trivia about our colleagues. This activity brings out the competitiveness in the team and at the same time allows for knowledge sharing and some comic relief.
We also engaged in team-based 'quick fire water cooler Q&A sessions' where everyone comes ready with personal questions like 'What is your best parenting advice?' and we have roundtable discussions to share tips and advice on coping with working and living in lockdown. These sessions encouraged the team to speak openly on their day-to-day struggles working from home and provide a platform for emotional relief and support.
Face time
When we were allowed back into the office, I organised weekly face-to-face sessions with the team. This was partly to get everyone energised about returning to the office, but also to counteract some of fatigue from sitting stationary at a home office five days a week. The sessions are freeform and collaborative, in contrast with most meetings which tend to be very structured. We use the time to connect, share ideas and reflect together as a team.
I have found coming together once a week in this format provides a mental break and creative outlet, which makes the team even more effective when they return to their daily routines. It has been refreshing and rewarding to be able to carve out the space and time in our busy schedules for creativity, idea generation and information sharing. It sounds simple, but it is hard to do in practice. This has become a tradition and we continue to meet each week for half a day, and have started inviting others for cross-team collaborations.
If there is a silver lining to the pandemic, it has shown us that we are resilient and adaptive
The new normal
Most of us did not expect lockdown to last as long as it did (we're currently in a partial work-from-home phase, and it is safe to say that we can expect remote working to be a permanent option for many employees in the workplace going forward. Therefore, it is important to adapt to new ways of communicating.
If there is a silver lining to the pandemic, it has shown us that we, as an organisation, are much more resilient and adaptive than we could have imagined. We are forever transformed in the way we think about what is possible for flexible working. I know that my team feels more empowered and fulfilled from the flexibility that working from home has offered them. It has been a great learning experience and I look forward to new chapters ahead as flexible working becomes the new normal.