According to the United Nations, over two billion people are living with the risk of reduced access to freshwater resources. Nearly all of these people live in developing countries1. And by 2050, at least one in four people is likely to live in a country affected by chronic or recurring shortages of fresh water.2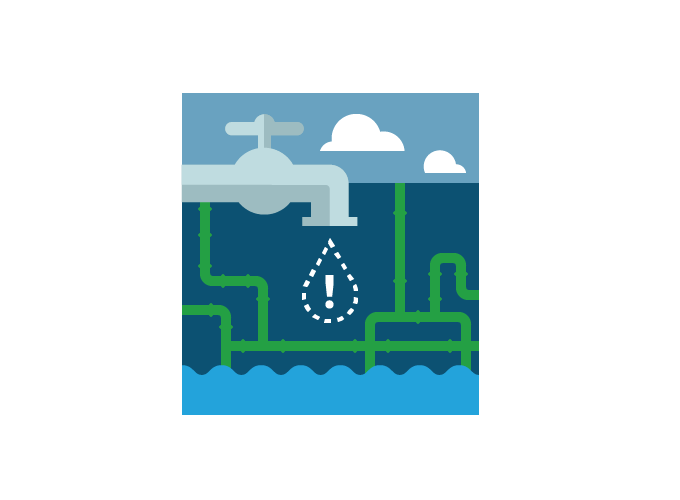 The COVID-19 crisis may have drawn attention to the urgent need for building resilience in public health infrastructure. Yet long before the pandemic, water insecurity and sanitation were major issues for most developing countries.  Access to these basic services remains among the greatest obstacles to future development.
Improving infrastructure and logistics in developing countries is seen as crucial not only to spurring domestic growth and reducing poverty3, but also to boosting efficient trade links across borders. Yet the current reality is that developing markets face extreme water stress levels that are a threat to future prosperity.
Of the 17 most water-stressed countries in the world, 12 lie in the Middle East and North Africa. Economic losses from water scarcity in these regions could reach 14 per cent of GDP by 2050 without major investment, a 2019 World Bank study found4.
Investing in water is "good business", according to the World Health Organisation (WHO). The challenge is now to convince both public and private investors of this for water and waste projects – and ensuring this underlying infrastructure need is part of broader economic development investment in developing countries.
And for Standard Chartered's clients across its developing-market footprint, the cost-benefit of such projects has huge potential.
Untapped opportunities
Despite the current concerns, developing regions present a host of "untapped opportunities" for investment in sanitation and water security, according to a 2019 World Resources Institute5 (WRI) study.
Oman, for instance, is ranked by the WRI as the 17th-most water-stressed nation on Earth, yet thanks to heavy investment in infrastructure the country treats 100 per cent6 of its wastewater and re-uses 78 per cent of it. With the help of international financing, other countries are beginning to follow the same path.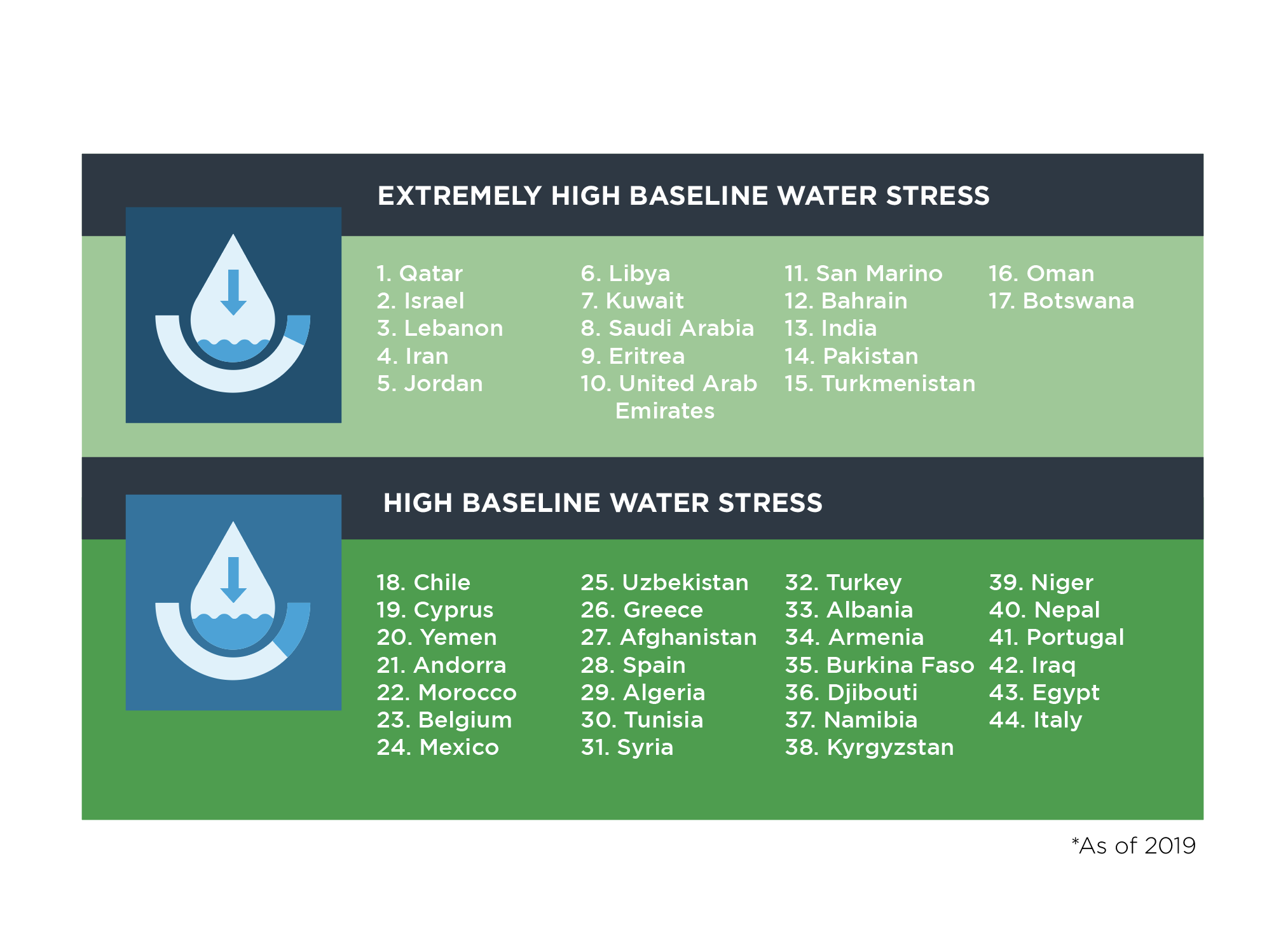 The Asian Infrastructure Investment Bank7 has been investing heavily in water and sanitation projects across developing markets. Project examples include:
A USD100 million project to upgrade the water and sewerage system in Karachi, Pakistan
A USD210 million project to extend the municipal water and sanitation supplies in Bangladesh
A USD694 million programme to improve rural sanitation in Egypt
A USD578 million project to rehabilitate and modernise Indonesia's irrigation systems.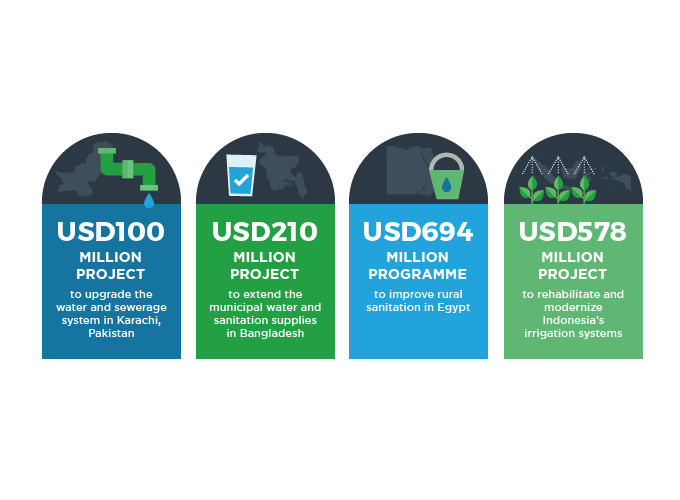 In Africa, the Export-Import Bank of China funded the construction8 of the USD329 million 63-mile Ethiopia-Djibouti water pipeline as well as water wells and reservoirs to distribute potable water to 700,000 people in Djibouti, which sees only about 200mm of average rainfall a year.
According to a Standard Chartered report on global sustainable development goals, there is a USD125.4 billion private-sector investment opportunity in providing water and sanitation in emerging markets.
"The cost-to-benefit ratio of money spent on [emerging-market] water and sanitation projects can be as high as seven to one, as projects like wastewater treatment can generate significant benefits for public health, the environment and certain economic sectors, including tourism," the Standard Chartered report said.
Waste-to-energy
Increasing international financing is also having a positive impact on waste management. While not a new process for developed markets, energy-from-waste (EfW) projects are now seeing a new lease of life in developing markets. Concerns over energy security and increased recognition of the environmental risks associated with previously dominant waste management solutions are creating new opportunities for the international investor community – according to law firm Ashurst9.
Southeast Asia is currently leading this renewed charge, with its EfW market heading for strong growth as urbanisation accelerates. According to Frost & Sullivan, revenue from the region's EfW sector rose to USD1.85 billion in 2019, an increase of 65 per cent over five years10.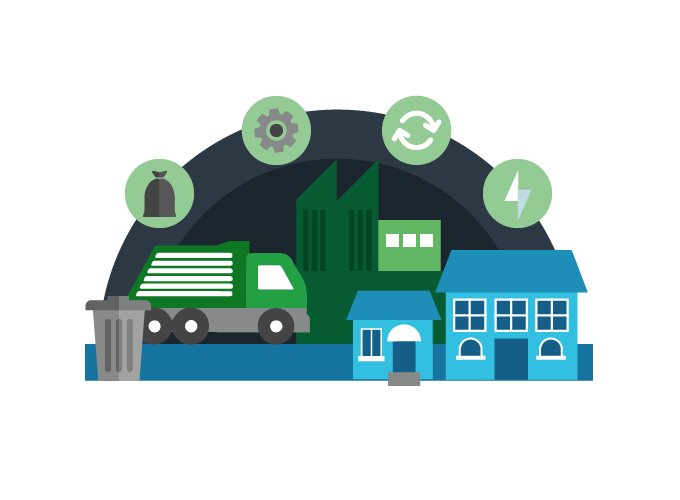 And according to a China Environment Chamber of Commerce study, investors can expect double-digit internal rates of return from EfW investments in Southeast Asia, compared with between 5 and 8 per cent inside China, for example11.
To date, these projects have largely been funded by government and/or multinational organizations. One of the most sizeable investments in Southeast Asia was led by HK-based China Everbright International, into Vietnam's first waste-to-energy project in Can Tho. The EfW project – which also counts the Asia Development Bank12 as a project partner – now processes 400 tones of waste per day into 7.5 megawatts of power.
It's not just Southeast Asia that is seeing progress, however. Thanks to significant improvements in the investment landscape in this area in the past decade (including tariff implementation, improved energy networks and greater government support) a number of large-scale EfW projects are now also being funded and built in Africa13. In one example, USD300 million is being invested in a waste-to-energy plant in Ghana – with expectations of creating 1,500 jobs14.
As in Southeast Asia, most African projects have been largely publicly funded. However, some governments in the region have already indicated their search for private partners for future projects15. This appears to be the case across developing markets – with  evaluations of similar projects in Indonesia, Thailand, the Philippines, India and Brazil currently underway by private investors16.
A greater purpose
The effect of improvements17 in clean water access and waste management on people's lives is difficult to overstate. Insufficient clean water impacts billions of people around the world, limiting access to work and education, causing disease and worsening malnutrition. Thousands of children die every week from preventable water and sanitation-linked diseases, and the daily task of fetching water prevents millions of women from being economically active.
"The success of water-security and particular wastewater projects will be a key test of how financing from government and multilateral bodies can create a model for profitable infrastructure investments that subsequently draws in private-sector capital, creating a virtuous cycle," said Sujay Shah, Global Head of CleanTech at Standard Chartered.
Such investment has the added benefit of bringing employment opportunities to struggling communities in resource-stressed emerging markets, he added. For developing-market investors, the opportunity to ensure impressive returns while also doing good for communities is increasingly apparent.