The role of the energy sector in shipping's transition to net zero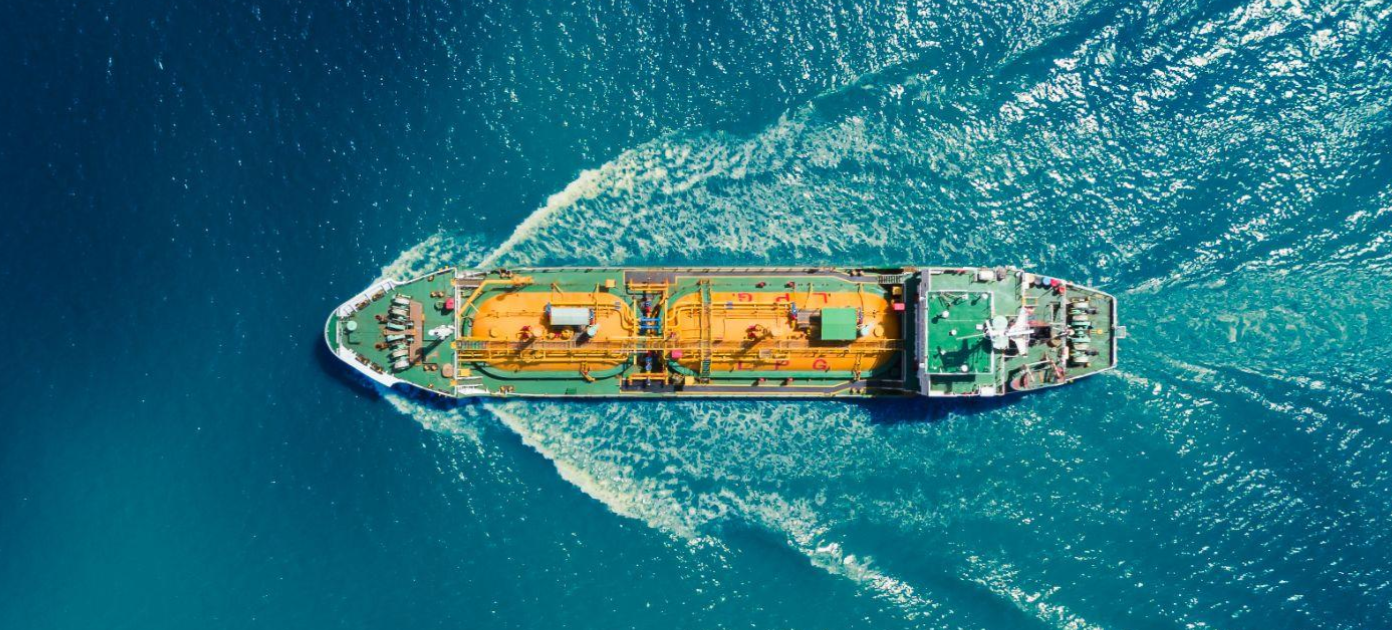 Find out how energy major, Shell is fuelling shipping's transition to net zero.
When it comes to the future of the shipping industry, few companies are better placed to assess the challenges than global energy majors that fuel the world's oceangoing vessels. At the Marine Money Singapore Ship Finance Forum 2022, Nick Potter, Head of Shipping & Maritime for Asia Pacific and the Middle East at Shell, set out his thoughts on the way forward in a conversation with Amy Chow, Executive Director Shipping Finance at Standard Chartered.
Step by step
If the shipping industry were a country, its emissions would be equivalent in size to those of Germany.1 With decarbonisation now central to the global political debate, the industry recognises that moving to net-zero-emission fuels is an imperative, ethical and commercial decision. Shipping is described as a harder to abate sector – with long asset lifespans, high energy dependency, and constraints in fuel and technology options and traditionally slower moving regulation. Unlocking the new technologies needed to access future availability of zero carbon fuels is challenging and complex and must consider the, the infrastructure and supply chain networks through which they will be provided around the world, the ease and safety with which they can be handled and the cost implications, among an array of other factors.
Energy giants like Shell are well placed when it comes to understanding the potential future fuel and its complexities. The UK-based company, which is a provider of current and future marine fuels, a charterer of ships, an owner of vessels and a ship manager, is also a company at the front lines of efforts to decarbonise the world's economy.
"Our role across the maritime industry gives us holistic insights into decarbonisation pathways, but it doesn't necessarily make the journey any easier," Potter said during his conversation with Chow. "But we do recognise that we, and the industry, need to move quickly and swiftly rather than wait for the mass availability of zero carbon fuels."
With the International Maritime Organization setting a goal to halve greenhouse gas emissions from maritime shipping by 2050,2 and Shell itself planning to be a zero-emission energy business at or before that point, its grand ambitions are backed by technological knowhow.
According to Potter, the shipping industry's road to a carbon-free future can be divided into three parts. The first, crucial part is efficiency – in the nearer term utilising energy efficient technologies and digitalisation to get the most out of existing and lower carbon fuel systems whilst helping reduce future fuel demand ahead of the lower density zero carbon fuels
He offered the example of the air-lubrication systems fitted to Shell's latest series of LNG vessels, which create an "air carpet" along a ship's hull that reduces the frictional resistance between the water and hull, and thus improves the vessel's fuel consumption.3 He also pointed to smart software analytics, such as the JAWS system4 that Shell has developed to enhance a vessel's draft and trim at any given speed, again optimising hull resistance and maximising fuel efficiency.
When combined, such technologies have the potential of a compounding effect that can deliver emissions reductions of up to 25%, according to Potter. That is the kind of major savings, both in fiscal terms as well as in the form of a reduced carbon footprint, that will help vessel owners and operators materially move along their journey to meet their emissions targets.
"The cumulative costs for the decarbonisation of shipping alone are estimated to be at least US$1.4 trillion by 2050," noted Chow, citing research by University Maritime Advisory Services (UMAS).5 "Banks looking to finance this transition to new technologies and operating models will need to ensure that the investment is a good one, as much in terms of ecological impact as in commercial sense. Clear metrics and taxonomies are essential in this regard."
Cutting emissions, and measuring the cuts
The next priority is cleaner fuels. Shipping will be part of a much wider green-energy ecosystem and, while it won't drive the behaviour of that ecosystem, it will need to adapt to it, rather as the maritime industry has taken advantage of the building-out of LNG infrastructure, Potter noted.
Over the next three decades to 2050, Shell's strategy is to work to enable multiple lower carbon fuel pathways, including LNG, biofuels, biofuel blending and electrification for short coastal movements whilst zero carbon fuels, such as hydrogen and hydrogen-based fuels including ammonia are tested, developed and scaled. Shell is part of a trial in Singapore of ships powered by hydrogen fuel-cells.6 Such fuel cells, have the energy efficient conversation rates well beyond traditional internal combustion engines to deal with the lower density future zero carbon fuels and, solid oxide fuel cells can be initially fuelled by LNG and transition to hydrogen or ammonia when these become available..
In the long term, Shell expects heavy industry and power generation to shift towards hydrogen and hydrogen-based fuels. When it comes to shipping, Shell is working to scale up hydrogen production while developing the necessary technology and infrastructure for its safe transportation around the world.
Finally, measurement is essential if the gains from this kind of investment are to be captured and capitalised upon. With so many different potential pathways towards sustainability, and so many emerging technologies whose ultimate impact is currently hard to gauge, constant monitoring and re-evaluation is critical in order to understand where an owner is on their decarbonisation journey.
For this reason, noted Potter, Shell and other leading companies have signed the Sea Cargo Charter,7 a global framework which allows signatories to assess and disclose their climate alignment in a consistent and comparable way.
The human factor
While green technology and its potential to reduce the shipping industry's carbon footprint is an exciting field, it forms only one part of the environmental, social and governance (ESG) trifecta. There is a growing realisation across the industry that the environmental aspect of ESG is no more important than the social and governance fields.
And it is these that have been foremost in the minds of industry leaders since COVID-19 emerged two years ago – in the form of the issue of seafarers' welfare, which has never been more important to the maritime industry.
The pandemic and subsequent virus controls left some 400,000 seafarers stranded around the globe,8 damaging their personal wellbeing and, in the longer term, making it harder for companies to attract and retain crew. According to Potter, seafarers' safety and welfare is the number one issue facing the industry today, but attracting new talent means generating a new excitement and enthusiasm around what has been a conservative, slow-moving industry. One means of generating this enthusiasm is pioneering new green technologies and digitalisation that can demonstrate the high-tech nature of the modern merchant fleet.
Just as seafarers' welfare and morale is crucial, so the shift to green technology is intended to safeguard the wellbeing and safety of the planet as a whole. This emphasis on protection, both micro and macro, as the first and foremost consideration for a business, will define the future trajectory of the shipping industry as it will for many others.
As Chow pointed out: "The first ship was built around 3,000 years ago.9 If humanity could build ships back then, I'm sure we can make a ship green today."
This article is based on themes discussed during a panel at the Marine Money Singapore Ship Finance Forum 2022.
References:
Discover credit opportunities in the world's hardest-to-reach markets with us.

Turning expertise into actionable insights. Explore our views on what to watch out for.