Good enough will never change the world
Widowed as a young mother, Shabina Mustafa never settled for simply "good enough". After receiving a desperate plea to educate some of Karachi's poorest children, Shabina Mustafa launched The Garage School, a grassroots project that grew from just an empty garage, into a bustling social enterprise helping thousands of Karachi's underprivileged.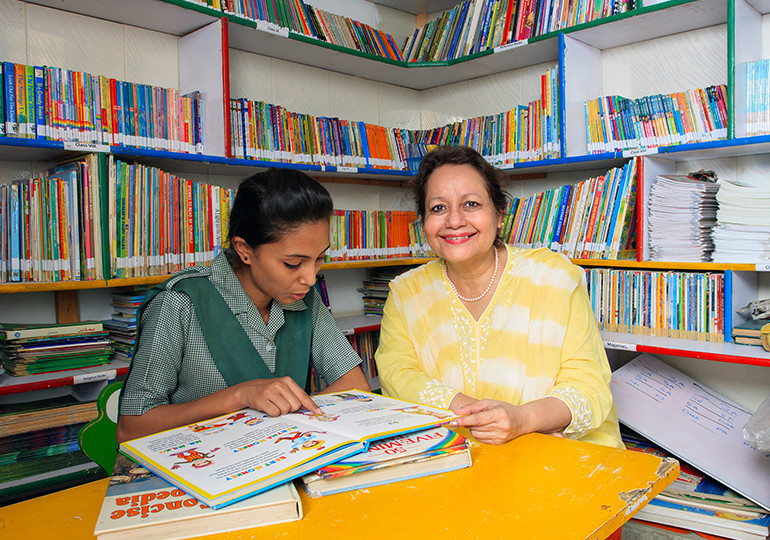 Shabina Mustafa was studying at university and nursing her 2-month-old son when her husband, Flight Lieutenant Syed Safi Mustafa, went missing in action in 1971. She had been married just 18 months and was preparing to attend a graduation event at his university when she received the dreaded envelope with its black seal.
In that moment, her world was turned upside-down, devastated by the loss and saddened by the thought that her husband's dream of one day opening a school for the underprivileged would never be realised.
Despite the tragedy, Mustafa went to the university and watched her husband's classmates celebrate with her head held high. Little did she know then but, decades in the future, she would eventually fulfil the dream of a life cut so cruelly short.
Over the challenging decades that followed, Mustafa built a new life – initially for herself and later the community around her. It all began in 1999, when a girl Mustafa knew was refused admission to a sewing class because she could neither read nor write. Desperate for help, the girl's mother asked whether Mustafa could teach her daughter – and perhaps some other neighbourhood children – in the only suitable space available, Mustafa's empty garage.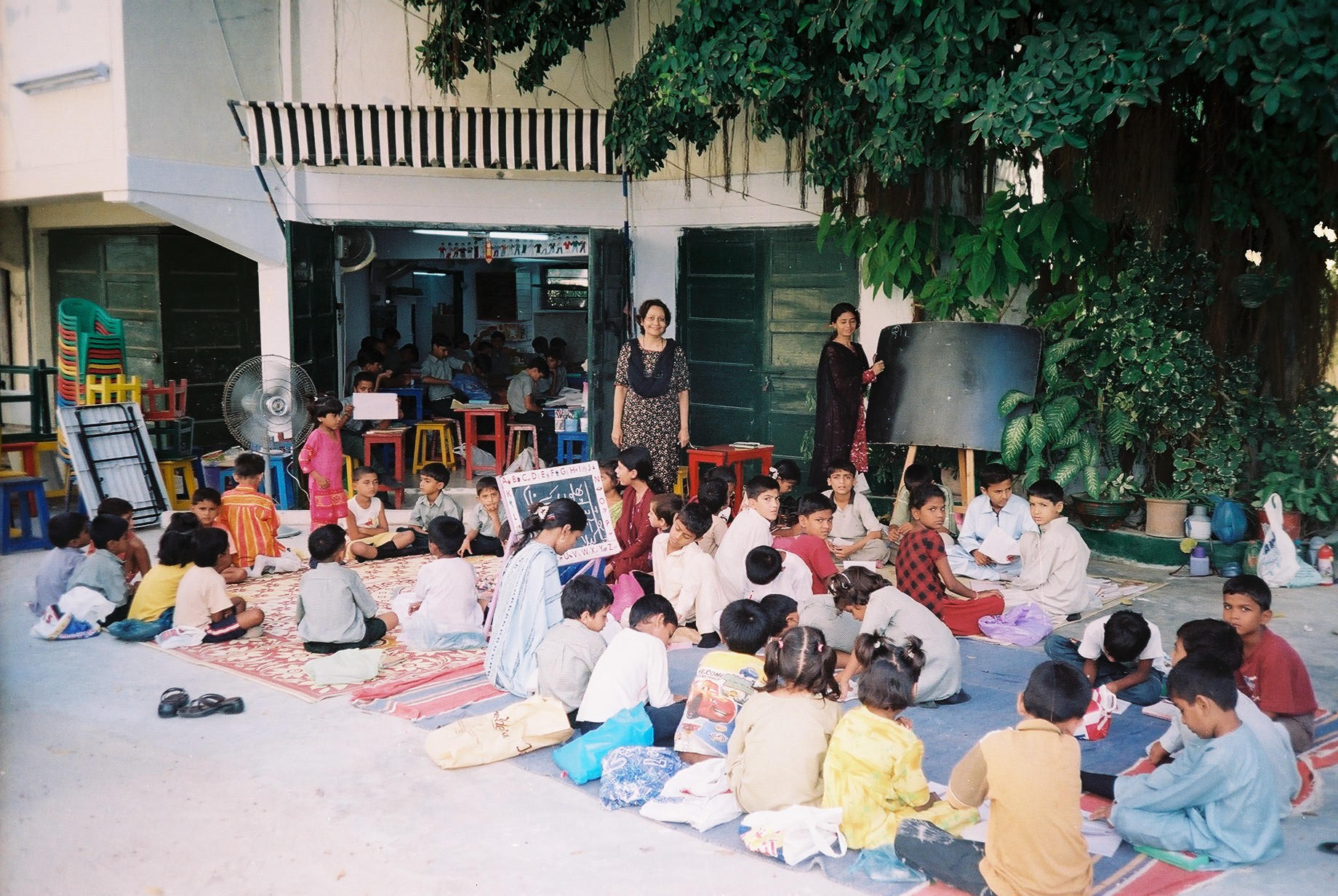 "The next week, there was linoleum on the floor and there were 14 kids waiting," Mustafa recalled. "When I saw the faces of the kids there was no turning back. The glow in their eyes!" The Garage School was born.
The beginning was not easy. With no furniture, exercise books or even a blackboard, everything had to be acquired piecemeal. Friends sourced wood and stones for makeshift desks; someone else donated a little blackboard. In the early days, Mustafa would work in the morning then come home and teach in the afternoon. Colleagues at her day job saved scrap paper and spare pencils; in the evenings, Mustafa hand-drew lined paper and constructed her own exercise books.
While already an admirable achievement at this stage, the scope of the project did not end there. Making a breakthrough requires both the perspective to see things in a new way and the passion to act on those insights. Mustafa's energy and entrepreneurial spirit are as boundless as her ambition for the school.
Over time, Mustafa sought out sponsors, rented a larger space, started medical programmes, adult literacy programmes, food programmes, teacher-training programmes, saving programmes, recycling programmes and more.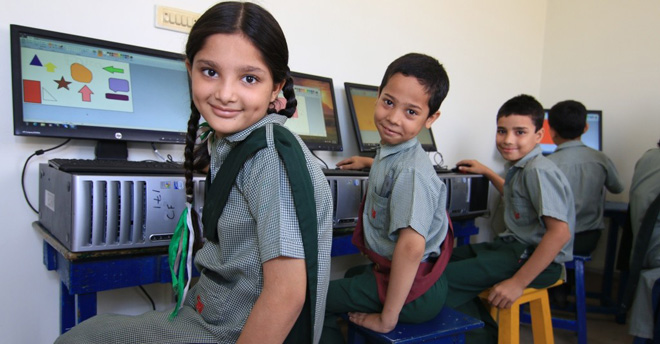 Beyond these important provisions, the school also chose to help build students' confidence and expand their horizons. The Garage School performs an annual theatre show, giving students, some of Karachi's poorest, the chance to dress up, perform and receive applause. Likewise, children who might never have travelled more than a couple of kilometres from the home where they were born now have the opportunity to go on school trips.
Of course, breakthrough thinking is of no use without solid financial backing. Believing that ambition deserves support, Standard Chartered has helped the school throughout its growth. The bank's local branch works with the school at a hands-on level, running charitable programmes around Ramadan, taking the students on adventures, and supporting fund-raising activities.
The quest for funds and sponsors never ends, Mustafa emphasised, particularly following the sad loss of a major donor and fundraiser. "I've become a fighter," she said. "To me everything is a challenge. Life is full of challenges. One thing is fixed then you're fixing another. Challenges come and challenges go: it's like a ball rolling. Without challenges I think life would be very, very dull."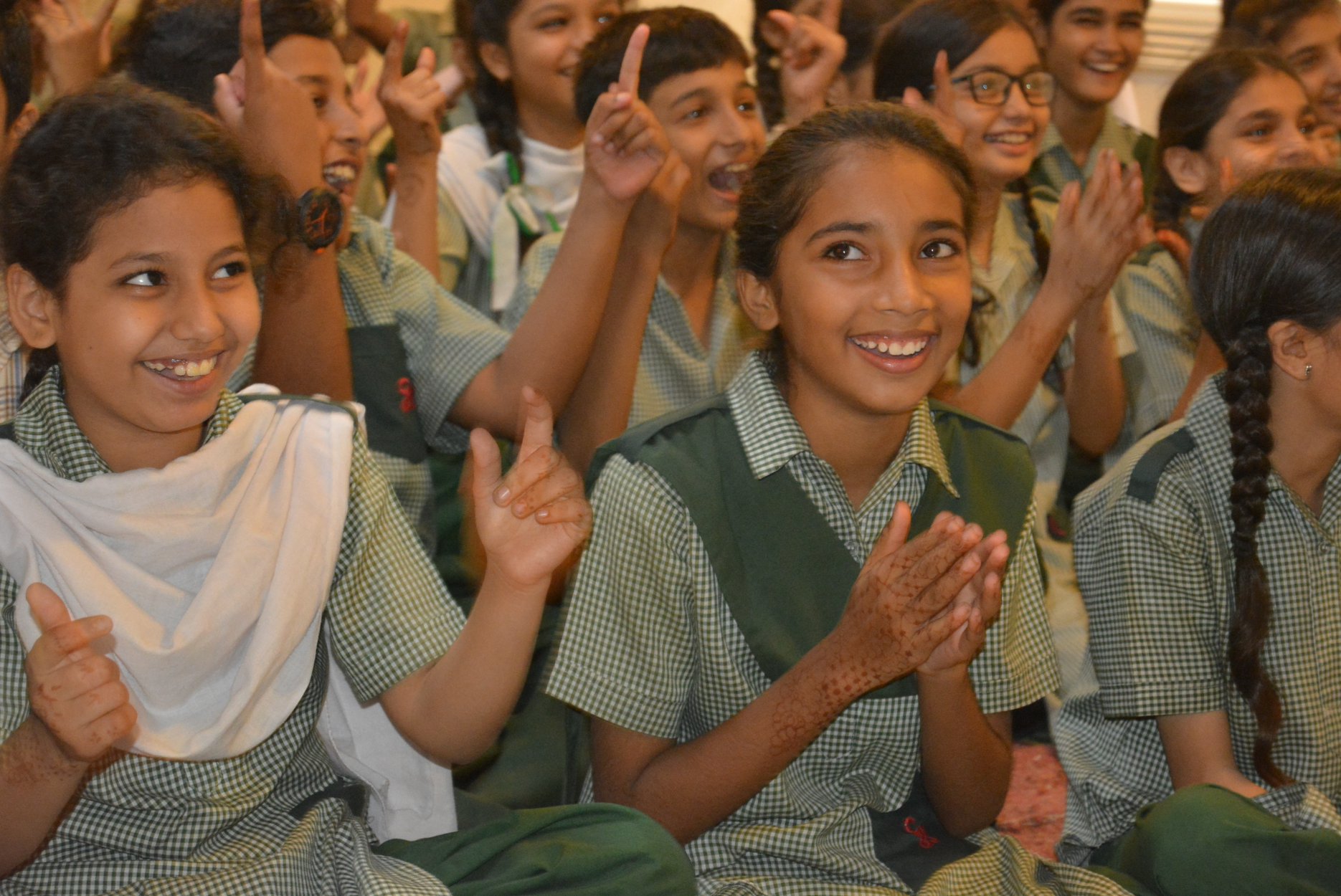 But the rewards from overcoming challenges are very real. The Garage School now educates over 500 students. Children who may share a single 3 square meter room with six or seven family members have smart school uniforms, are learning to read and write, enjoy access to clean water, protein, medicines and healthcare – and, most importantly, have the chance to break the cycle of poverty. Former students have gone into the army, become teachers in their alma mater and entered university: one Garage School success story is reading for a masters in bioscience.
For Mustafa, it's an extremely personal tribute, as well. "After my husband passed away, a few boys came and met me, and said, 'Your husband helped sponsor my education,'" she recalled, the memory still fresh. Almost 50 years later, at almost three times the age her husband was when he died, she is fulfilling his dream.