The right fit: Teza's story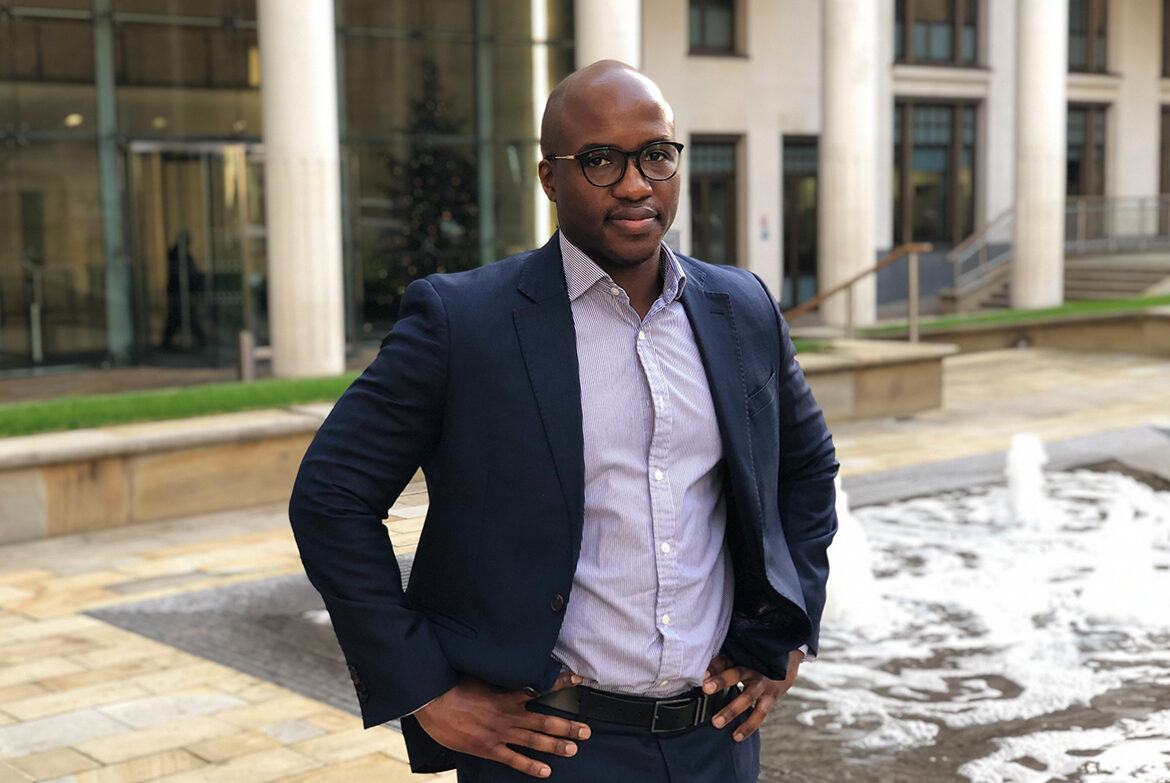 Teza Chipeta, Corporate Finance Associate
London
I would describe myself as a person who has a strong sense of self. I'm confident in who I am, what my values are and what I want to achieve, but I wouldn't describe myself as your typical Alpha male. My personality is a mix of introvert and extrovert. My extrovert side comes out when I'm presenting. I love to be on stage, finding a connection with my audience. But I also need time alone where I immerse myself in reading. This balance of personality types gives me a strong sense of empathy. I might not be the person who goes out regularly to the pub after work, or who joins in 5-a-side football socials, but I do find it easy to get on with most people as I take the time to get to know who they are. This is what helps me build positive working relationships.
I'm originally from Zambia but grew up in Botswana, where my mother played a massive role in shaping who I am today. Through her, I got to see the impact one person can have on a community as a force for good. She was (and still is) a nurse and displayed the amazing ability to be vulnerable, which drew people to her, even though she was the strongest person I will ever know. By always acting as herself, she was genuine, authentic and allowed people to trust her completely.  
 "My mother played a massive role in shaping who I am. Through her, I saw the impact one person can have on a community"
My upbringing had a big impact on my wanting to join Standard Chartered. I have seen the power of the bank as a force for good that can change lives and help support future generations. I joined as the only International Graduate in Zambia in 2014 and moved to the UK two years later as part of the Portfolio Analysis and Monitoring team.  In my role, I have been privileged to witness the positive impact of the Bank's infrastructure financing transactions across our footprint. In Zambia, we were involved in financing the MAAMBA thermal power plant that produces sustainable electricity with minimal impact to the environment. Our involvement in this infrastructure ensures that the country has enough electricity to meet demand, which helps fuel the growing economy.
For me, the Bank is a great fit both culturally and professionally. I'm excited about my career and I'm also hoping to continue studying business – I have my eye on an Ivy League or Russell Group school. Once I've increased my knowledge base and gained a few more years of experience, I'd want to return to Standard Chartered in Africa where I can help drive the bank's agenda to become a strong catalyst and agent for sustainable growth. 

Read more





Our employee stories


Start your journey with us
Whether you're an experienced professional or recent graduate, we have the job for you. Click to learn more below.