Insights paper: Driving enterprise and employment with young people.
The Futuremakers Forum has been shaped by insights provided by young people, clients and thought leaders in our discussion paper.
Developed by Business Fights Poverty in association with Standard Chartered, the paper outlines the issues that we will tackle collectively through the Forum. This paper was generated following a series of interviews with young people, practitioners in youth employment, philanthropists and Standard Chartered's clients during March and April 2020. The paper sets out three significant, overarching themes for people engaging on the topic of youth education, enterprise and employment. Each theme will, in turn, be discussed through an online event to find solutions and stimulate actions.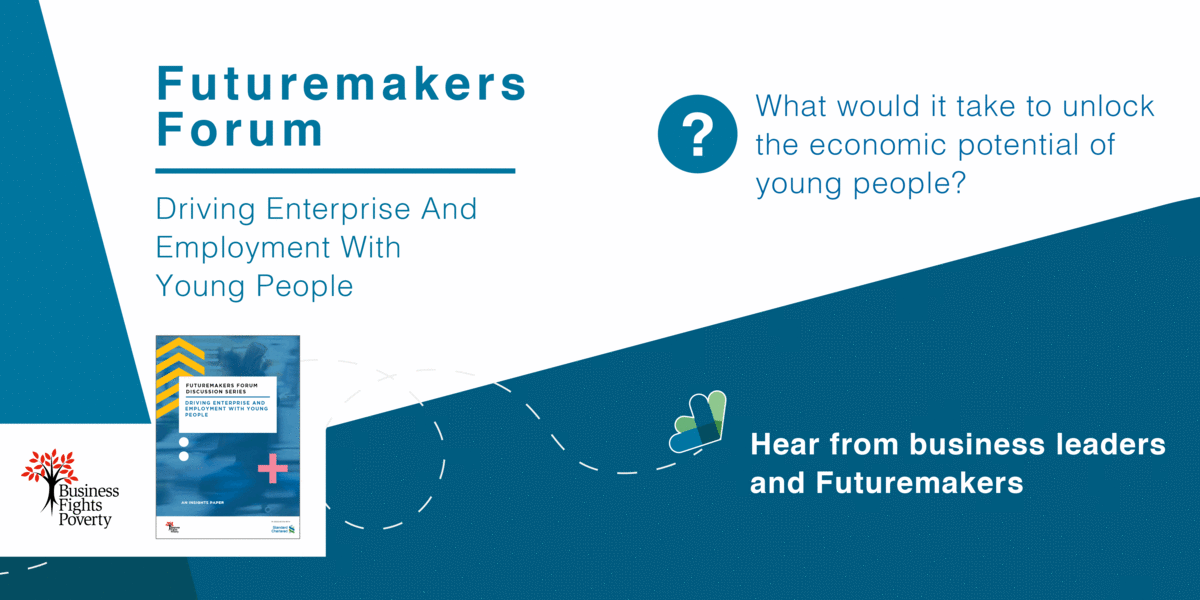 Futuremakers Forum online event registration
Please send me the registration links for the online events: