Tackling inequality by promoting greater economic inclusion
Transforming lives with young people
Established in 2019, Futuremakers has reached more than 477,000* young people across 35 markets. We are committed to promoting economic inclusion and empowering the next generation to learn, earn and grow.
Watch our film and hear from Aisha, Jinying and Mwita on how Futuremakers transformed their lives.
*the total number of beneficiaries between 2019 and 31 March 2021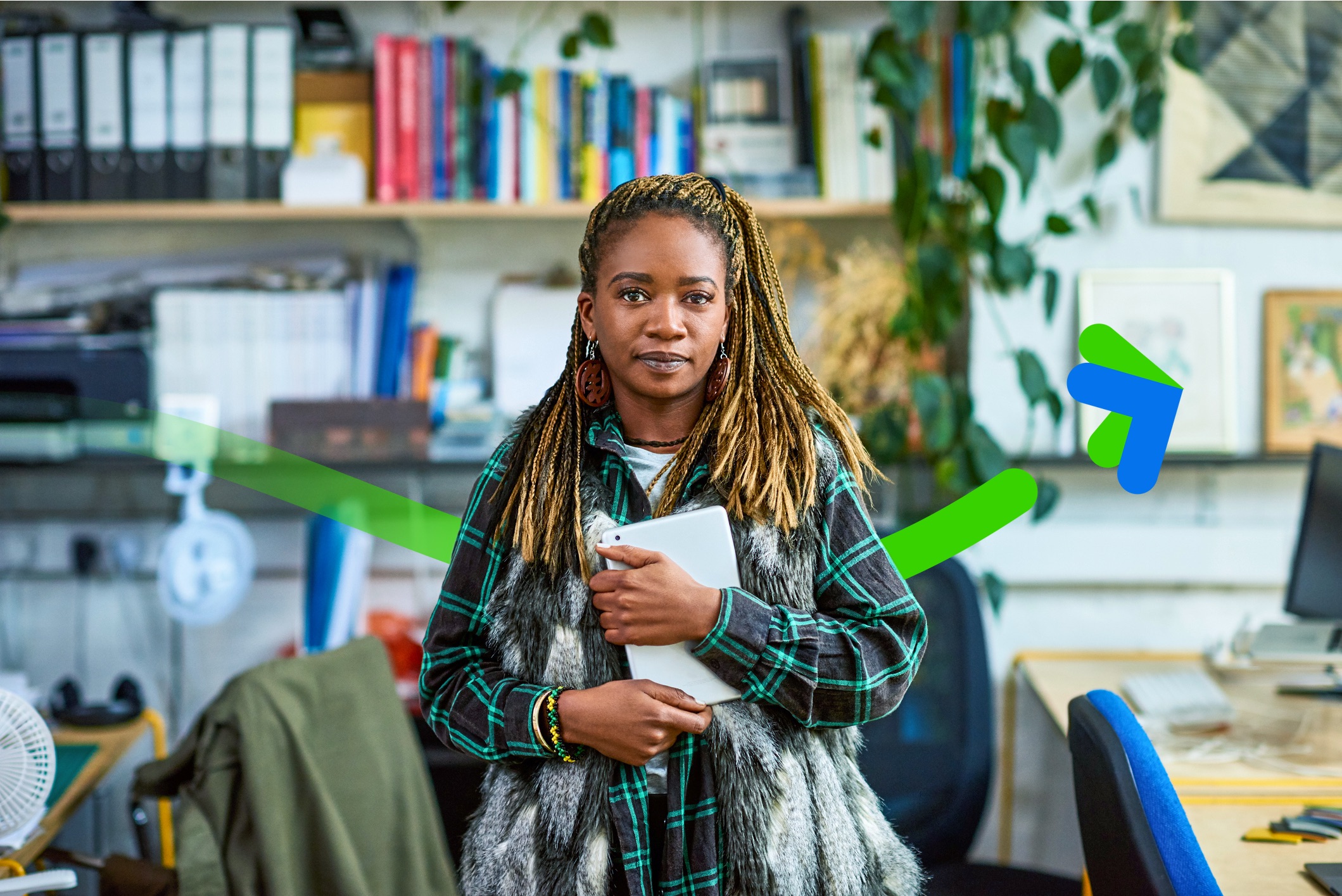 Understanding our theory of change
The Futuremakers' theory of change explains three interlinked 'pathways' that offer young people opportunities to become more economically active. This provides a framework against which to measure the success of the programmes, and the wider initiative.
Exploring the education, employability and entrepreneurship paths under Futuremakers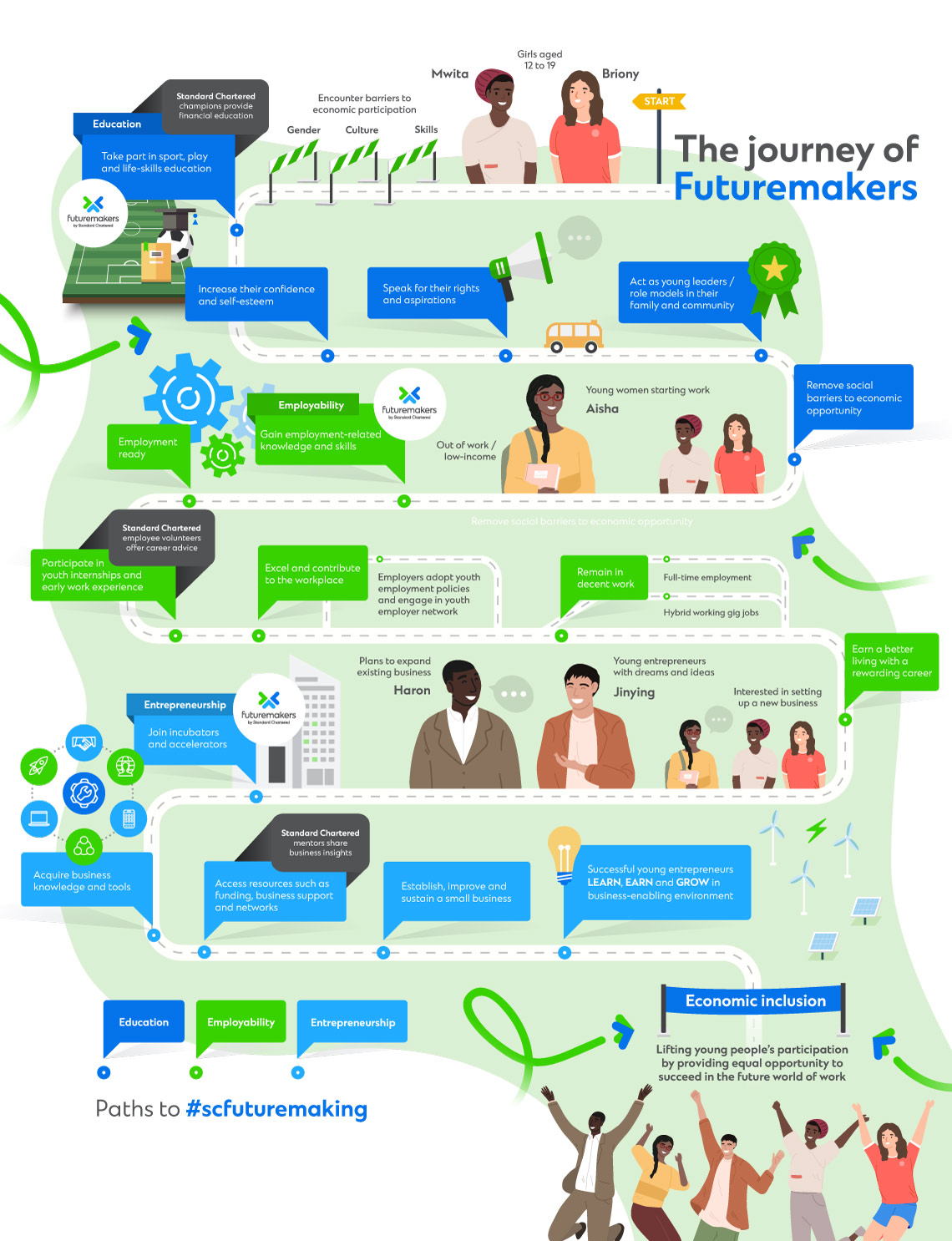 Our partnerships
We partner with non-governmental organisations to implement Futuremakers programmes across 35 markets.
Learn more about our strategic partners.