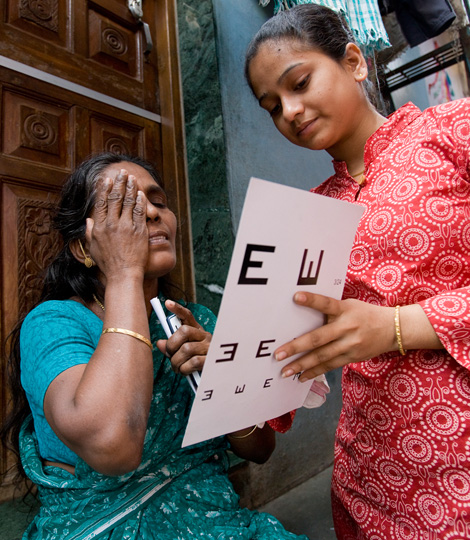 Creating a world free from avoidable blindness
Between 2003 and 2020, Standard Chartered contributed just over USD104 million to Seeing is Believing (SiB), its global initiative to tackle avoidable blindness and visual impairment.
SiB provided access to affordable and quality eye health services to people in low- and middle-income countries, reaching more than 250 million people through medical interventions, eye examinations, and eye health education and training.
We are building on SiB's legacy through our support for the Vision Catalyst Fund, a proposed $1 billion global eye-care fund.
Our support for people with visual impairments continues through Futuremakers by Standard Chartered, our global initiative to tackle inequality and promote greater economic inclusion.