Executive Committee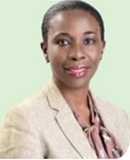 Mansa Nettey
Chief Executive Officer / Managing Director
Mrs. Mansa Nettey has more than 19 years of experience in banking, having held various senior roles in Corporate and Institutional Banking in Standard Chartered including managing across the West Africa sub-region.

In her most recent role as Head, Financial Markets, Ghana, Mansa provided strong leadership in building and overseeing key strategic relationships for business success and growth.

Mansa was appointed first female Executive Director of Standard Chartered Bank Ghana Limited in 2013 and in 2015 was appointed a Non-Executive Director of the Board of Standard Chartered Bank, Nigeria Limited.

Mansa holds a Bachelor of Pharmacy Degree from the University of Science and Technology, Ghana and a Masters in Business Administration from Manchester Business School in the United Kingdom.
---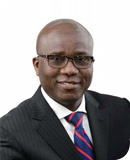 Henry Baye
Head Retail Banking, West Africa
Henry Baye was appointed as Head of Retail Banking West Africa in October 2015. Prior to this he was Head of Retail Clients for Ghana, Gambia and Sierra Leone.

Henry has 19 years of banking experience. He commenced his banking career in Standard Chartered Bank in 1997. Henry has a wealth of experiences across various roles including senior roles. During his first eleven years in Standard Chartered he served in various roles including Branch Manager, General Manager Unsecured Lending, General Manager Distribution and Wealth all in Ghana and then General Manager, Wealth Management, West Africa.

He also worked for Barclays Bank Ghana Limited as Head of Distribution and then as Head of Consumer Banking Universal Merchant Bank and also doubled as Head of Corporate Banking in the same Bank.
---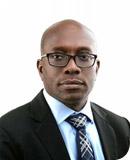 Kwabena Boateng
Head, Commercial Banking
Kwabena Boateng was appointed as Head Commercial Banking on 1st October 2015. Prior to this, he led Local Corporate from 2013 to September 2014. He was also the General Manager, SME between 2010 and 2012. He joined Standard Chartered as a Senior Relationship Manager in 2006.

Kwabena has vast experience in the industry especially SME and Local Corporate Banking. He made a significant impact on the bank's SME business by developing it to a major part of the SME franchise in Africa.

Prior to joining the bank, he was with The Trust Bank and Amalgamated Bank where he was a Senior Relationship Manager handling SMEs and Local Corporate.

Kwabena practiced Civil Engineering for 6 years before joining the banking industry.
---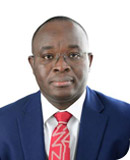 Xorse Godzi
Head, International Corporates & Financial Institutions
Xorse Godzi was appointed, Country Head, International Corporates and Financial Institutions on 1 February 2016. Prior to this role Xorse was Regional Head, Commodity Traders and Agribusiness, based in Johannesburg.

Xorse is in his fourteenth year with the Bank and has worked in various roles in a number of geographies. He has rich experience in client coverage having worked as Director, Global Corporates, London between 2006 and 2010. He was in charge of the Bank's coverage of commodity and agri-business clients in our footprints in Africa between 2013 and 2015 and was based in South Africa. He also previously held senior roles in Corporate and Institutional Clients business in Ghana. Xorse is tasked with developing and executing our country client strategy within Corporate and Institutional Banking to optimise revenue and adequate returns on capital employed.
---
Setor Quashigah
Head, Wealth Management Ghana
Setor joined Standard Chartered as a Management Trainee and 18 years on has vast banking experience from branch banking as a sales consultant, Customer Services Manager and branch management.

Setor held other managerial roles as Head, Direct Banking, Head, Proximity and Remote Banking, then General Manager for Premium and Priority Banking. Setor has an excellent track record in Sales, Relationship and Portfolio management.
Prior to joining Standard Chartered Bank, Setor's career started in 1997 at Unilever Ghana Ltd.

Setor is a graduate of KNUST, and also holds a post graduate degree from University of Leciester, UK.
---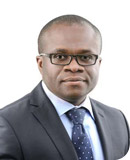 Kwame Asante
Head Transaction Banking
Kwame Asante was appointed as Head of Transaction Banking, Ghana on 1st November 2015. He is responsible for leading the Transaction Banking product agenda for Corporate & Institutional and Commercial Banking in Ghana. Prior to this role, Kwame was the Regional Head of Transaction Banking Sales, Commercial Clients, Africa.

Kwame joined Standard Chartered Bank in 2006 and has held variety of roles across Africa including, Interim Head of Corporate Sales, Transaction Banking, South Africa; Country Head of Transaction Banking, Botswana and Director, Transaction Banking Sales, Ghana.

Kwame is a graduate of KNUST, Ghana and holds a postgraduate degree from the University of Leicester, UK.
---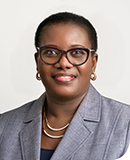 Gifty Fordwuo
Head, Human Resources, Ghana
Gifty was appointed Head, Human Resources, Ghana on 1st December, 2016. Prior to this role, Gifty was the Senior HR Business Partner for Retail Banking and Information Technology & Operations for Ghana.

Gifty joined the Bank in 1997 as a Graduate Trainee, and has a proven track record of over 18 years experience in Standard Chartered Bank, having worked in Branch Banking, Channels Management, Products and Human Resources.

Gifty is a Chartered Member of the Chartered Institute of Personnel and Development, UK, and holds a Post Graduate Degree in Human Resources from the University of Ghana, Legon.
---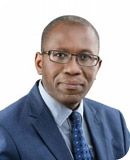 Simon Burutu
Country Chief Risk Officer (Ghana) and Senior Credit Officer (Ghana, Gambia and Sierra Leone)
Simon Burutu was appointed as Country Chief Risk Officer (Ghana) and Senior Credit Officer (Ghana, Gambia and Sierra Leone) in 2015. Before the current role he was Chief Risk Officer (Ghana) and Senior Credit Officer (Ghana and West 4) from 2012 to 2014, Senior Credit Officer (East Africa-Kenya, Tanzania and Uganda) from 2009 to 2011, Senior Credit Officer (Zambia and Zimbabwe) from 2007 to 2008, Senior Credit Officer (Zimbabwe) from 2005 to 2006, Head of Credit from 2002 to 2004, Senior Manager (Agri Business) from 1999-2001 and Regional Account Relationship Manager from 1996 to 1998.

Simon has had a long and successful career at Standard Chartered spanning over 30 years and has held roles in both Wholesale and Consumer Banking.
---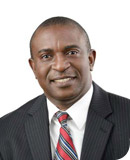 Sheikh Jobe
Chief Information Officer, Ghana & West Africa
Sheikh Jobe was appointed Chief Information Officer, Ghana & West Africa on 1 November 2015.

Sheikh has 22 years of banking experience at global, regional and country level across banking technology and operations, operational risk management, Financial Crime Risk Management, Compliance, Audit and Branch banking. These included positions held as Global Head, Lending Operations and Technology based in Singapore between 2007 and 2012 and Africa Regional CIO based in Nigeria between 2014 and 2015.

Prior to joining Standard Chartered in 1994, Sheikh worked with National Audit Office of The Gambia.
---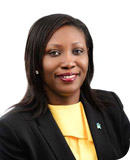 Asiedua Addae
Head, Corporate Affairs, Brand and Marketing
Asiedua was appointed Head of Corporate Affairs, Brand and Marketing in November 2015 and is responsible for promoting and protecting the bank's reputation through Corporate Affairs, Brand and Marketing activities in Ghana.

Asiedua joined Standard Chartered in 2012 and has held various positions in the bank including Head, Brand and Marketing.

Prior to joining Standard Chartered, Asiedua worked with a number of global brands across geographies including Unilever, L'Oreal. Asiedua has an MBA (Marketing) from Fordham University
---
Joan Essel-Appiah
Head, Compliance West Africa
Joan was appointed as Head of Compliance West Africa on November 1st 2015 and has responsibility for leading and strengthening the Bank's compliance and regulatory framework across West Africa. She moved to this role after leading the Legal and Compliance team in West Africa excluding Nigeria from April 2014 till end October 2015. Prior to that Joan headed Compliance for Ghana and West Africa (excluding Nigeria) when she joined the Bank in May 2011.

Joan has 25 years extensive experience in legal both in the public and private sectors. She was Director, Legal in CAL Bank just before she joined Standard Chartered Bank. Before that she was Senior and then Principal Counsel at the Volta River Authority and also worked as Head of Legal in the Ghana National Fire Service.
---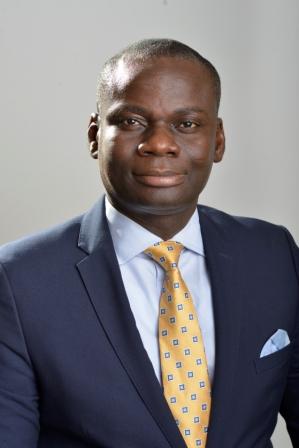 Kweku Nimfah-Essuman
Chief Financial Officer
Kweku was appointed Chief Financial Officer and Executive Director on 1 October 2016 and 18 November 2016 respectively, after acting as the Chief Financial Officer, from August 2015.

He is responsible for providing leadership and plays a critical role in the delivery of financial controls and maintenance of high standards in finance and regulatory reporting in addition to tax risk management of the Bank. Kweku has a strong finance, regulatory and audit back-ground. He was the bank's Financial Controller from June 2009 till August 2015. Prior to this, Kweku held various positions including Regulatory Reporting Manager and Financial Controls Manager.

Before joining the Bank in 2005, Kweku worked with the Banking Supervision Department of the Bank of Ghana for a period of eight (8) years as a Bank Examiner. He was also trained as an auditor with Deloitte and Touché

He is a Chartered Accountant by profession and holds an Executive MBA in Finance from the University of Ghana Business School, Ghana.
---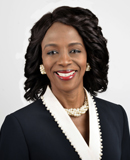 Alikem Adadevoh
Head, Legal, Ghana
Alikem was appointed Head, Legal, Ghana on January 23, 2017 and is responsible for leading the legal team in the country.

She has twenty five years of experience as a legal practitioner. She has a Master of Laws (LLM) Degree in International Banking and Finance Law from the University of London. She has over twelve years of experience in private practice working with the law firm, Fugar and Company. She also has diverse and extensive experience in corporate and commercial law practice and worked with the African Development Bank (AfDB) at its headquarters in Abidjan and Tunisia respectively.

Alikem also spent six years in the mining industry where she was the Legal and Compliance Manager of Golden Star Resources Limited, a Canadian mining company, based in Denver, Colorado, USA with key mining operations in Ghana.

Prior to joining Standard Chartered Bank, she worked as the Director, Legal Services, The First Group (Ghana) Limited, an investment and management services company. Her hobbies are Reading, Gardening and Interior Decoration
---
About Us
News & Media
Investor Relations
Sustainability