Step 5: Choose the right mortgage
Compare the benefits of our different mortgage plans and choose the right mortgage to suit your needs:
Your Situation:
With cash on hand and
have regular savings

First-time home buyer or
with limited budget
(cannot afford a 40%
down payment)

Can afford to
manage fluctuations
in the repayment
amount

Prefer a more stable
repayment plan

Have an existing
mortgage with
Standard Chartered
or other banks

Residential property owners
planning for retirement and
stable cash flow

Recommended
Mortgage Plan:
Mortgage $aver
Key Benefits:
Maximise your
interest savings

Greater financial
flexibility

Interest rate
that stays on top
of the market

More control over
your interest expenses

Adjusting to your
changing needs

Regular stream of
monthly payouts

▼

▼

▼

▼

▼

▼

Have the interest earned
from your deposits offset
your mortgage expense by
reducing the Mortgage
Loan outstanding principal

Borrow up to 90%
of the property value,
making a wider range
of properties affordable

Save interest by
enjoying a low interest
rate when the HIBOR
market rate is low

Enjoy a more
stable interest rate

Lower your payments,
pay off your loan faster,
consolidate your debts
or free up funds

Remain as the owner
and live in the property
for the rest of your life
while no repayment
during lifetime

More Details »
To borrow or not to borrow? Borrow only if you can repay!
Consolidate your mortgage loan account and current account to save on mortgage interest expense.

Mortgage $aver
Loan Account
Same Interest Rate#
(HIBOR-based)

Mortgage $aver
Current Account
Deposit interest goes towards reducing the mortgage loan outstanding principal each month
Deposits in the Mortgage $aver Current Account enjoys the same interest rate as your mortgage loan#
Interest earned from your deposits directly offsets the mortgage loan outstanding principal, so your total mortgage interest expenses will be saved
Deposit or withdraw funds from your Mortgage $aver Current Account at anytime
Deposits in the Mortgage $aver Current Account are deposits qualified for protection under the Deposit Protection Scheme in Hong Kong. Standard Chartered Bank (Hong Kong) Limited is a member of the Deposit Protection Scheme in Hong Kong. Eligible deposits taken by this Bank are protected by the Scheme up to a limit of HK$500,000 per depositor.
# The maximum deposit amount that can earn interest at the same rate as the mortgage loan interest rate is capped at our pre-determined percentage of the mortgage loan outstanding principal, any deposit in excess of that amount will not earn any interest.
Example:
Suppose you would like to borrow a loan amount of HK$3,000,000.
Mortgage loan amount
HK$3,000,000
Mortgage loan tenor
20 years
Mortgage loan interest rate
1.91% p.a.
Initial deposit
HK$120,000
Monthly savings
HK$1,500
Mortgage $aver
Your current conventional mortgage plan
(a) Original mortgage loan interest expenses
HK$611,855
HK$611,855
(b) Deposit interest earned
HK$93,138
(Deposit annual interest rate
equals your existing mortgage loan interest rate)
HK$602
(Based on HKD deposit interest rate
of 0.01% p.a.)
(c) Mortgage interest expenses saved as a result
of reducing the mortgage loan outstanding
principal with deposit interest accrued from savings
HK$8,811
NIL
Net interest expenses (a-b-c)
HK$509,906
(Save 16%)
HK$611,253
The above example is based on the assumptions below and is for reference only.
Assuming that you:

Deposit HK$120,000 on the date when setting up Mortgage $aver AND
Deposit HK$1,500 into the Mortgage $aver Current Account on a monthly basis AND
No withdrawal is made during the entire mortgage loan tenor AND
Repay monthly instalment on schedule according to the Bank's calculation

The above example does not take into account any fees (including arrangement fee, annual fee, and other charges (if any)) in the calculation.
Important Notes
Arrangement fee and Perpetual annual fee of Mortgage $aver are HK$2,000 and HK$500 respectively.
The interest accrued (if any) on the Eligible Deposit shall be applied towards reducing the Mortgage loan outstanding principal on a monthly basis.
Terms and conditions apply. For details, please contact our branch staff.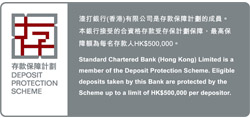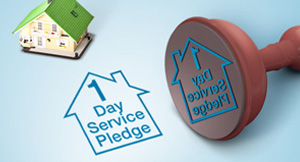 1-Day Mortgage Preliminary Approval
Get a quick assessment of your formal mortgage application in just one day; you will receive up to HK$500 if we do not deliver as promised.
Contact Us
Leave your contact details and we will be in touch as soon as possible.
Call Us
Call our Mortgage Masters for further information.
2886 4686
Locate Us
Visit the branch nearest you.
Speaking Up
Standard Chartered Bank (the "Bank") is committed to maintaining a culture of the highest ethics and integrity, and in compliance with all applicable law, regulation and internal policy. As part of this commitment, the Bank has a 'Speaking Up' programme through which genuine concerns in this regard can be raised. Members of the public can securely raise Speaking Up concerns through this hyperlink, which is hosted on behalf of the Bank by a third party 'InTouch'. Examples of concerns that can be raised through this website are concerns that relate to accounting, internal accounting controls or auditing matters and concerns relating to bribery or banking and financial crime. Concerns received will be forwarded to the Bank's investigations team for review. Complaints relating to SCB banking services should not be raised through this site in the first instance, but through the SCB branch network, contact centres, Relationship Managers or the 'Contact Us' webpage.
Disclaimer
Please note that this hyperlink will bring to you to another website on the Internet, which is operated by InTouch, an independent company appointed by the Bank to support its Speaking Up programme. Please be mindful that when you click on the link and open a new window in your browser, you will be subject to the additional terms of use of the website that you are going to visit.