Sign up for Visa Checkout with your Standard Chartered Visa credit card
Sign up now
Visa Checkout
Don't you hate all the hassles when it's time to pay?
With Visa Checkout you don't need to enter your card number and shipping address every time you make a purchase. Just look for the Visa Checkout button, login with your email and password, and you're done!

Introducing Visa Checkout
Visa Checkout makes paying online convenient with just one simple login.
Paying online gets even easier
1

Look for the Visa Checkout button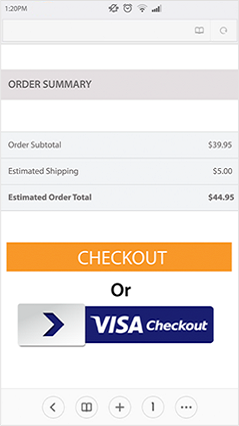 2

Enter your username and password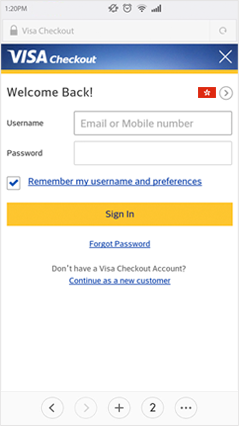 3

Confirm your purchase, and you're done!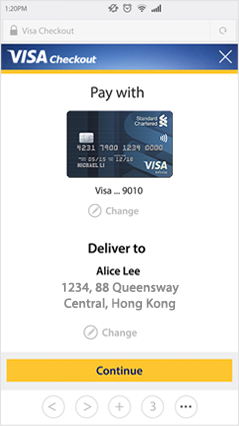 Now you can start shopping!
With more stores being added all the time, Visa Checkout is your fast lane through the online shopping experience. Here are just a few online stores that already use Visa Checkout to get you started.




Call Us
Call our hotline for further information.
Contact Me
Alternatively, please complete our contact form and we will be in touch as soon as possible.
Locate Us
Visit the branch that is nearest to you.