Rino Donosepoetro
President Commissioner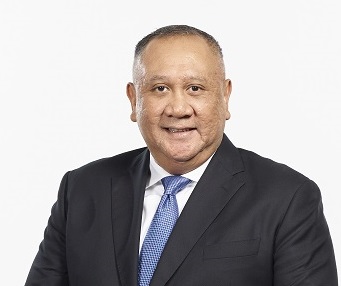 Rino Donosepoetro (Donny) was appointed President Commissioner of for Standard Chartered Indonesia in October 2019 after taking on the role of CEO in 2016. Donny became the first Indonesian CEO throughout the 155 years of the Bank's operations in the country.
In a career spanning over 20 years with the Bank, Donny has held diverse roles across businesses and functions in different markets – Indonesia, United Kingdom, United Arab Emirates, Singapore, Brunei Darussalam and Falkland Islands. He joined the Bank as a Graduate Trainee and started his career with Consumer Banking in Indonesia before moving to London in 2002 to take up the role as Executive Assistant to Group CEO.
He then joined the Europe Wholesale Banking team and subsequently the Consumer Banking team for the Middle East out of Dubai in 2004. He then took global responsibilities as Regional Head of Audit for Standard Chartered regions of ASEAN, South Asia, China and North East Asia in 2010.
Before returning to Indonesia, he was the Chief Executive Officer for Standard Chartered in Falkland Islands and Brunei Darussalam.
Donny holds a degree in International Relations and an avid basketball player during his free time. He has been selected as top CEO by SWA Magazine in 2019.
In addition to holding the President Commissioner role for Standard Chartered Indonesia, Donny also currently holds the role of Vice Chairman for ASEAN.
Andrew Chia
Chief Executive Officer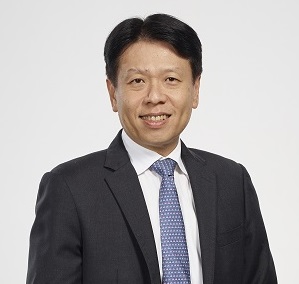 Andrew's career spans 26 years in the financial services industry. He started out as a FX and Corporate dealer with DBS Bank in 1994. In 1997, he moved to Citibank where he held various wealth management positions, spanning investment, treasury, insurance and mortgage products. His last appointment at Citibank was Managing Director, Head of Investment and Treasury Services at the International Personal Bank.
Andrew joined Standard Chartered in 2010 as Regional Head of Wealth Management, Singapore and Southeast Asia, and subsequently also oversaw the Priority & International Banking segment. In December 2013, Andrew was appointed the Head of Retail Banking for Standard Chartered in Taiwan, with responsibility for Priority, Personal, and Business Banking segments, including strategy, business growth, products, distribution, and service.
In July 2015, Andrew relocated back to Singapore and took on the role of Global Head, Managed Investments. In this role, he oversaw the global strategy, management and development of Managed Investment products. Subsequently, Andrew was appointed the Head of Retail Banking for Standard Chartered Singapore in November 2015, with responsibilities similar to that in Taiwan. In 2017, Andrew was named Trailblazer of the Year (Individual) in the Asia Pacific by Retail Banking International.
In October 2019, Andrew was appointed as CEO of Standard Chartered Indonesia, with responsibility for developing and executing the strategy for the Indonesian franchise, local clients and businesses, and financial performance.
Andrew graduated with a bachelor's degree in Business (Honours) from Nanyang Technological University and has a Master of Business Administration in Finance (Distinction) from Leeds University. His interests include soccer, tennis and music.
Dewi Muhfiyanti
Country Head Conduct, Financial Crime & Compliance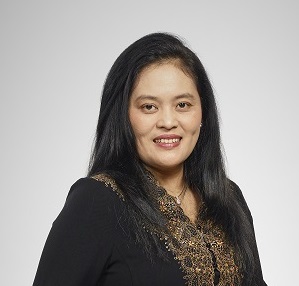 Dewi Muhfiyanti was appointed as Country Head Conduct, Financial Crime & Compliance in August 2019.
Dewi has 20-years of experience in the banking industry with expertise in internal control and compliance. Dewi joined the Bank in 2012 as Head of Wholesale Banking Compliance at Standard Chartered Bank Indonesia which covers compliance responsibilities for all Corporate and Institutional client segments, as well as products and services as well as related support functions in that segment.
Prior to joining Standard Chartered, Dewi has been working in the Indonesian banking sector since 2000, starting at the forefront of corporate banking services before finally establishing her career in the field of Compliance and Anti Money Laundering in 2003. In her career path, Dewi has vast experience in handling Corporate, Retail and Wealth Management clients including its supporting functions both in the banking industry and the capital market. In accordance with her role, Dewi has also established a strong network with relevant authorities in the financial services industry and the supporting associations.
Dewi holds a master's degree in Business Administration from the University of Kentucky (USA) and a Bachelor of Science degree in Civil Engineering Universitas Indonesia.
Suryantoro Waluyo
Country Head of Human Resources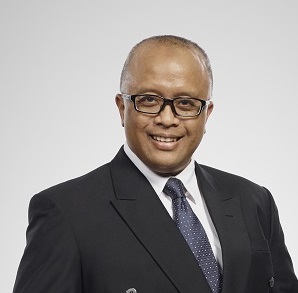 Suryantoro Waluyo (Yoyok) has served as Country Head of Human Resources at Standard Chartered Indonesia since 2013. He began his career at Standard Chartered in 2006 as Head of HR for the Group Technology, Operations, Supports, and Employee Relations division. In 2012, he became Acting Country Head of Human Resources.
Prior to joining Standard Chartered, he has extensive work experience in various multinational companies, with expertise in HR including HR strategy, resource development, industrial relations, trade union negotiations, organizational development, employee training, HR mergers & acquisitions, and HR audits.
Yoyok holds a doctorate degree from Gajah Mada University (UGM), a Post-graduate degree from Carnegie Mellon University (CMU), Pittsburgh, Pennsylvania, USA in 1995 and a Bachelor of Laws from UGM.
Anand Mahadevan
Country Chief Risk Officer & Acting Chief Financial Officer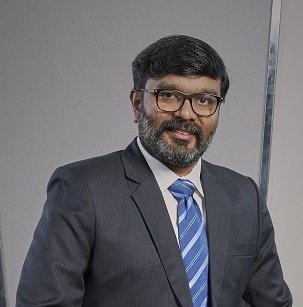 Anand Mahadevan has 26 years of experience in finance and banking industry in various countries in Asia and Africa.
Anand started his career at Price Waterhouse India in 1994, and he joined other institutions including Citigroup India, World Bank India & US and last as Senior Vice President, Head – Global Markets & Global Client Operations ABN AMRO Bank NV, UAE until 2007.
He joined Standard Chartered in 2007 and was responsible for the roles of leading the Bank's risk strategy in Africa and Asia operations before he was appointed as Country Chief Risk Officer Standard Chartered Indonesia in 2019. He is also currently the Acting Chief Financial Officer for Standard Chartered Indonesia.
Anand graduated from University of Madras with Master of Commerce degree.
Adhi Sulistyo
Head of Global Markets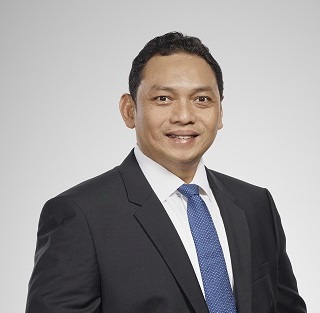 Adhi Sulistyo received the mandate as Head of Global Markets, Standard Chartered Indonesia in April 2017.
Adhi is a senior banker with over 20 years of experience in management, operations and business. He started his career at ABN Amro Bank in 2000 before he joined Standard Chartered in 2004. Throughout his time with the Bank, Adhi held the responsibilities as Head of Global Investor Sales and Head of Financial Market Sales.
Adhi graduated from University of Wollongong Australia in Master of Business and Administrations and he holds Electronic Engineering bachelor's degree from Institut Teknologi Bandung.
Haryanto Suganda
Country Head, Corporate, Commercial and Institutional Banking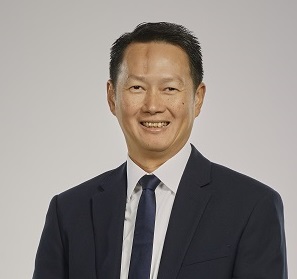 Haryanto Suganda was appointed as Head of CCIB Client Coverage, Indonesia in June 2020. He joined Standard Chartered Bank in June 2018 as Head of Global Banking, and received the mandate as Country Head, Commercial Banking in August 2019.
Haryanto brings more than 20 years of banking experience, having held a number of leadership roles, working closely with Financial Institutions and MNC clients and across Commercial Banking and Credit Risk. Prior joining Standard Chartered, Harry spent 14 years at HSBC where his last position was Head of Coverage, Global Banking.
Haryanto holds a bachelor's degree in Business Administration, Marketing and a master's degree in Business Administration, Business Management, both from the University of Portland.
Tan Ee Hui (Jeffrey Tan)
Head, Priority & Priority Private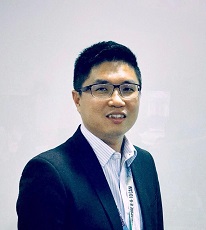 Tan Ee Hui (Jeffrey Tan) was appointed as Head, Priority & Priority Private in October 2020. He brings with him 20-years of experience in the banking industry, specialising in the retail banking segment.
Before joining Standard Chartered Indonesia, he served as Head of Client Relationships at Standard Chartered Bank Singapore Ltd where he was responsible for building the first Standard Chartered Priority Private Centre unit in Singapore, including the process of Retail Banking team reorganization. Jeffrey joined Standard Chartered in 2003 as Bank Manager after a 3-year stint with OCBC Bank Singapore in 2000.
Jeffrey received various accolades in his career, most recently being invited to the Asia Financial Leaders program held by Temasek Management Services (TMS) Academy Singapore Management University (SMU) in 2019-2020.
Jeffrey holds a Bachelor of Commerce degree in Commerce / Banking and Finance from Murdoch University, Australia.