Board of Directors
Anne Mutahi
Chair to the Board
Appointed to the Board on 24 February 2009. Anne is currently the Executive Director of Biashara Factors Ltd a finance house that provides trade services to SME and a senior advisor to the president on SME development. She has a wealth of experience in the financial services sector having worked for several commercial bank organisations including Middle East Bank, ABN AMRO and Citibank as Vice President – Head of SME Unit. In January 2004, she left Citibank to become Chief Executive Officer of Jitegemee Trust Limited, a wholesale microfinance institution, where she served until December 2008 when she left to found Soko Letu Ltd which managed a trader market in Nairobi's Central Business District. Anne holds an Executive MBA (EMBA) – University of Cape Town, South Africa and a Bachelor of Science degree in Business Administration from Duquesne University, Pittsburgh PA, USA. Anne holds a number of other positions including board membership in Old Mutual / UAP Company Limited and is also a past Chairperson of the Women Enterprise Fund Kenya.
---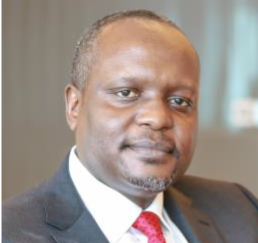 Kariuki Ngari
Chief Executive Officer
Kariuki is an accomplished career banker with over 23 years of retail banking experience. He earned his recognition through successfully transforming the consumer banking divisions of Standard Chartered Bank Kenya and Standard Chartered Regional Africa.
A seasoned financial professional, he has held various senior leadership roles across the industry. Prior to his current role, he was the Global Head, Retail Distribution for Standard Chartered Bank in Singapore. There he was instrumental in formulating global strategies in building the future of Retail Branch and Voice & Virtual landscapes through digitization of the physical channels, as well as revision of branch models and standards.
Prior to his Global role, Kariuki was the Regional Head of Retail Clients Africa between 2013 and 2015, and the Executive Director Kenya and East Africa from 2009 to 2013. He has also held senior positions in Barclays Bank of Kenya Limited.
Kariuki is married with two children and enjoys farming and active involvement in community affairs during his leisure time.
---

Richard Etemesi
Non Executive Director
Richard is a past Chief Executive Officer and Managing Director of Standard Chartered Bank Kenya Limited a position he held till March 2014. Richard then moved on to become Chief Executive Officer for South Africa & Southern Africa. He is currently the Vice Chair of Africa. Richard has over 20 years experience in Banking, Finance and Compliance. He has vast knowledge from different African markets. Richard has a MSC Finance degree from the University of Strathclyde and a B.Com degree from the University of Nairobi.
---
Les Baillie
Independent Non-Executive Director
Les was appointed to the Board on 5 August 2010. He is a professional financial manager with over 20 years experience at Director level with a broad range of companies within the mobile industry in the UK and Kenya. Previous senior appointments include Chief Financial Officer of Safaricom Limited and Chief Investor Relations Officer at Safaricom Limited.
---
Patrick Obath
Independent Non-Executive Director
Appointed to the Board on 24 January 2012. He has vast experience in change management, strategy, financial management and controls, turnarounds, governance and business risk. He is well versed in health, safety and environment management systems and processes. He served as the Chairman of the Kenya Private Sector Alliance (KEPSA) and a director at East African Business Council, Africa Alliance Capital and Kenya Power. He is a Managing Consultant at Eduardo and Associates. Previous appointments include Managing Director at Shell East Africa.
---
Chemutai Murgor
Executive Director, Finance
Chemutai joined the Board on 1 March 2007 after being appointed to the position of Finance Director. She has been with the Bank for 14 years. She has wide experience in finance having worked previously as the Head of Finance as well as Head of Business Finance. She has also held various senior positions at Deloitte & Touche both in Kenya and the United Kingdom.
---

Dr. Catherine Adeya-Weya
Independent Non-Executive Director
Dr. Catherine Adeya-Weya is a seasoned Information Scientist with over 20 years' experience in multidisciplinary global environments, both in the public and private sector. She is an expert in bilateral and multilateral agency operations with consolidated expertise and excellent skills in research, project planning and execution, finance management and policy development. A strategic thinker with proven management and leadership skills, Dr Adeya-Weya has vast global exposure in the UK, the Netherlands, USA and a cross sub-Sahara Africa. She has worked at the United Nations University/Institute of New Technologies in the Netherlands; as a Director at the Ministry of ICT in Kenya; and was the founder CEO of Konza Technology City. She is currently the Chairperson of the Kenya Accreditation Service; and also serves on the Editorial Board for Journal of Perspectives on Global Development & Technology. Catherine has a PhD in Information and Development from Edinburgh, Scotland. She has pursued further education like the Yale University 'Executive Education – Women's Leadership Program'.
---

Tejinder Singh
Executive Director
Tejinder was appointed Head of Corporate and Institutional Banking for Kenya and East Africa in 2015. He has over 20 years of banking experience and prior to this appointment was Head of Corporate and Institutional Clients, Ghana and West 4 markets for Standard Chartered. He has held several roles within the Bank including Head of Public Sector and Financial Institutions at Malaysia, Heading the banks business for South Asia besides having worked as a Product Manager in Transaction banking. He has also worked Mauritius, Sri Lanka and Nepal. Tejinder holds an MBA in Finance and a bachelors degree in Business Studies from the University of Delhi.
---

David Idoru
Executive Director
David was appointed Head of Retail Banking for Kenya & East Africa in 2015. Previously he was the Group Program Director, SCB Way based in Singapore. He also served as the General Manager, Integrated Distribution, East Africa (Kenya, Uganda & Tanzania) during which he was responsible for branch banking, mobile, online banking and contact centers, based in Nairobi-Kenya. He has also worked in Uganda and the United Kingdom. David holds a MBA from Herriot Watt University- Scotland and a Bachelor of Commerce degree from Makerere University– Uganda.
---
Nancy Oginde
Board Secretary
Nancy was appointed to the Board on 1 March 1999 as Secretary to the Board. She has been with the Bank for 23 years during which period she served in various capacities. She is an advocate of the High Court and served as a resident magistrate before joining the Bank.
---

Ian Bryden
Non-Executive Director
Mr. Ian Bryden is the Regional Chief Risk Officer for Africa and Middle East. He has worked in similar positions in South Asia, Hong Kong and Japan. He has vast experience in areas of Credit, Wholesale Banking, structured export finance and investment banking. He has worked at Bear Stearns and Chase Bank.
---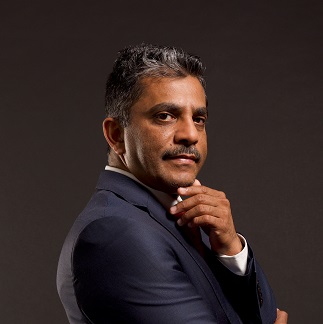 Imtiaz Khan

Imtiaz Khan was appointed to the Board on 22 August 2018. He has over 25 years' experience in private equity, financial markets investment, corporate finance advisory and audit in emerging and developed markets in Africa, Asia, Europe and the USA. He previously worked with the IFC (the World Bank Group) in the area of financial markets investment. Prior to that, he worked with PricewaterhouseCoopers (PwC) in corporate finance advisory and in audit. He is currently a director of a regional private equity investment company called Cassia Capital Partners, and serves on the boards of a number of its investee companies. He also teaches on the Stanford SEED program run by Stanford University.
---
About Us
News & Media
Investor Relations
Sustainability