Enjoy greater savings on your auto bill payments, online purchases and petrol today.
Get more than RM1,000 cashback a year on all your daily spends and receive exclusive deals with the all-new JustOne Platinum MasterCard® credit card.

CASHBACK
Your Monthly Cashback
Spend with your JustOne Platinum MasterCard® credit card to earn up to 15% cashback:

Retail Spend
per Month* 1 (RM)
Auto Bill Payments2,
Online Purchases3 & Petrol
Other
Categories
Cashback Cap
(RM)
Below 1,000
0.20%
0.20%
12
1,000 – 1,499.99
5%
0.20%
12
1,500 – 2,499.99
10%
0.20%
28
2,500 & above
15%
0.20%
85
*Month refers to one calendar month.

For Example

If you spend RM2,540 in a month on these categories:

Auto Bill Payments
Electricity: RM100
Mobile: RM100

+

Online Purchases
Spend: RM180

+

Petrol
Spend: RM160

+

Other Categories
Groceries: RM300
Shopping: RM400
Dining: RM300
Pharmacy: RM100
Others: RM900
RM30 cashback
RM27 cashback
RM24 cashback
RM4 cashback
Total monthly cashback earned: RM85
PROMOTION

Sign up and get RM150 cashback when you activate your card within 45 days from card approval date.
Click here full Terms and Conditions

SPECIAL PRIVILEGES
Enjoy offers with our exclusive partners. Click here for our full list of merchant offers available.

What's more, enjoy this offer with Uber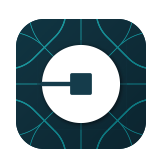 Charge your Uber rides to your Standard Chartered credit card and enjoy 20% cashback6 on fares globally7 for 12 months.
Don't have a JustOne Platinum MasterCard
®
credit card yet? Click
here
to apply for one today, call us at 1300 888 888 or visit our nearest branch to find out more.

ELIGIBILITY AND CRITERIA
| | |
| --- | --- |
| Principal | |
| Minimum Age | 21-65 years old |
| Minimum Income | RM24,000 per annum |
| Annual Fee | RM265* (inclusive 6% GST) |
| Supplementary | |
| Minimum Age | 18-65 years old |
| Annual Fee | Free |
*1st year annual fee waive

A month is defined as the period which runs from the first day of a particular calendar month to the last day of that calendar month.
Auto bill payments comprise of recurring bill payments from Insurance, Telco and Utilities.
Online purchases comprise of all internet/online purchases.
Valid for dine in only with maximum free 2 plates each per transaction, per table. Not valid on public holidays.
Ticket must be purchased via GSC website or GSC mobile app. Applicable everyday, except Wednesday. Valid for 2 tickets per card per day.
Promotion valid 1 October 2016 – 30 September 2017. Subject to minimum spend of RM750 per month.
For cards issued in Malaysia only.