Plan, Build and Protect
You wish for infinite wealth. We can help beyond measure.

"He who fails to plan, plans to fail."
Wise words, which are especially true when it comes to your finances. That's why Money Manager begins the journey of helping you achieve your financial goals by working together to develop a solid financial plan through the following steps:
1
Identify your financial goals
Share your financial goals with us – be they to maintain your lifestyle, provide for your children's education or to retire comfortably.
2
Snapshot of your current financial position
We take a look at where your assets are and the value of your investment holdings.
3
Determine your risk-profile
By going through a comprehensive risk-profile with you, we are able to better understand the level of risk you are prepared to take when it comes to your investments.
4
Develop a financial plan
Having gone through the above steps, we do the necessary computations to help you determine your investment portfolio.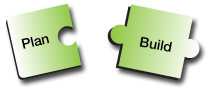 "Plans are only good intentions unless you immediately start building on them."
With your financial plan in hand, Money Manager can help you build your investment portfolio with our wide range of funds that stretch across diverse asset classes. We offer more than 150 local and global funds, including capital protected and award-winning funds.
Within Money Manager, we have a cutting-edge financial planning tool based on a Nobel Award-winning* strategy, called asset allocation.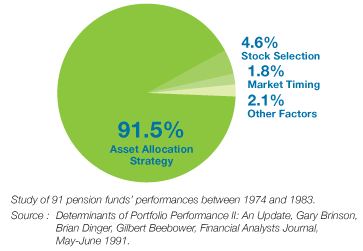 Asset allocation helps you to maximise returns and minimise risk. This strategy is based on diversifying your portfolio so that your investments are cushioned through the ups and downs of different markets. With regular reviews and portfolio rebalancing, you are assured of being up-to-date with current market developments so that your portfolio stays on track to achieve your financial goals.
Money Manager also offers you Portfolio Viewer, a useful tool that helps you review the historical and current performance of your portfolio, with valuable 'take profit' and 'stop loss' triggers.

"Achieving your dream is one thing. Protecting it quite another."
When it comes to protection, there are two important areas:
Insurance planning – By taking adequate life insurance, you can protect your family from unnecessary financial burdens and provide a secure financial future in case of any eventualities. Medical insurance covering areas such as hospitalisation and critical illnesses are also important, so your loved ones are not weighed down by escalating health costs.
Estate planning – Take steps to protect your assets and ensure they are efficiently distributed to the beneficiaries of your choice. One way is to write a will, while another is to create a trust. The added advantage of a trust feature is that upon demise, assets under a trust are not frozen and can be distributed with minimum hassle. With our uniquely designed trust account, you can opt to set up the trust to pay yourself via a lump sum or in stages for medical and living expenses, or pay your loved ones.
We look forward to helping you plan, build, and protect your financial portfolio. No matter what your goals, our enhanced Money Manager can construct a personalised financial plan with the aim of helping you achieve them.
---
This document is not intended to be an offer or invitation to subscribe for or purchase securities.
The information contained herein has been obtained from sources believed in good faith to be reliable and the opinions, analyses, forecasts, projections and expectations (collectively "Opinions") contained herein are based on such information and are expressions of belief only. No representation or warranty, expressed or implied, is made that such information or Opinions is accurate, complete or verified and should not be relied on as such. Information and Opinions contained herein are published for recipients' reference only.
As with any other form of financial product, the financial product introduced herein carries risks, and you may not get back the amount you originally invested. You should be aware that this financial product may not be suitable for potential investors who are averse to such risks, and to consider the fees and charges involved. You are advised to read and understand the approved relevant documents accompanying and relating to the product (whether prospectuses, information memorandum or deed) for inherent risks of investing in the product. If in doubt, potential investors should seek independent advice. Investment in this financial product is neither deposited with nor guaranteed by Standard Chartered or its subsidiaries. Accordingly, neither the Bank nor any of its related companies shall have any responsibility whatsoever to any investor for any losses which the investor may suffer as a result of the performance of the product.