Standard Chartered Foundation converts bus into a mini libraryInculcating the love of reading amongst school children
MELAKA, 18 February 2016 – Standard Chartered Foundation (SCF), the charity arm of Standard Chartered Bank Malaysia donated RM50,000 to Sekolah Kebangsaan Jalan Datuk Palembang, Melaka, to convert and refurbish a used bus into a mini library for the school.
The mini library, the first of its kind in the State, was handed over to the school's headmaster, Tuan Haji Yaacob Othman in a ceremony today.
This ceremony was witnessed by Education Minister YB Dato' Seri Mahdzir Khalid and the Chief Minister of Melaka, Datuk Seri Ir. Hj. Idris bin Hj. Haron.
Nimmi Kamal, Country Head of Corporate Affairs, Standard Chartered Bank Malaysia said: "If education is the foundation for our success in life, reading is the fuel that drives us towards our personal triumph. In this regard, Standard Chartered Malaysia has long recognised the importance of education to the local community. Financing this project facilitates the education of young minds and prepares them with a foundation for academic excellence."
"We are confident that the library will also see an improvement in visitation rate when it is fully operational", she added.
The SCF was registered in 2005 to promote social and economic development. The foundation does this by identifying and channeling financial aid to community programmes based on three pillars - Youth, Health and Education.
Some of SCF's initiatives include the Bank's 'Seeing Is Believing' programme that tackles avoidable blindness, driving autism awareness and playing a role in emergency response by cleaning up a flood affected school in Pahang.
"It has always been part of our DNA to lead the way in giving back to the communities which we operate in. Projects such as the mini library exemplifies the Bank's commitment to the local community and are in line with our sustainability agenda," Nimmi concluded.
L-R: Mastura Adnan, Head of Sustainability and Public Affairs, Standard Chartered Bank Malaysia, Nimmi Kamal, Country Head of Corporate Affairs, Standard Chartered Bank Malaysia, Datuk Seri Ir. Hj. Idris bin Hj. Haron, Chief Minister of Melaka and YB Dato' Seri Mahdzir Khalid, Minister of Education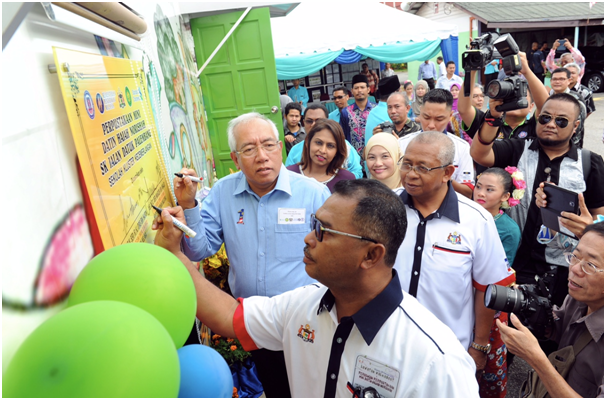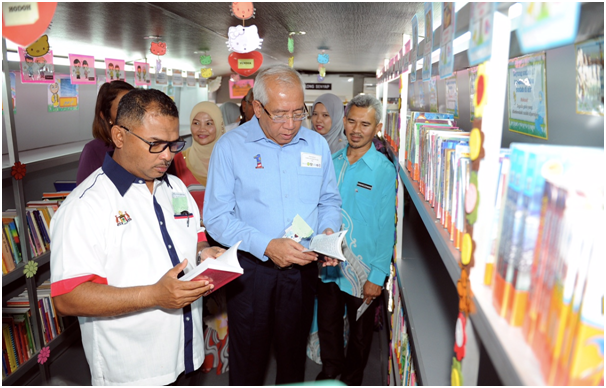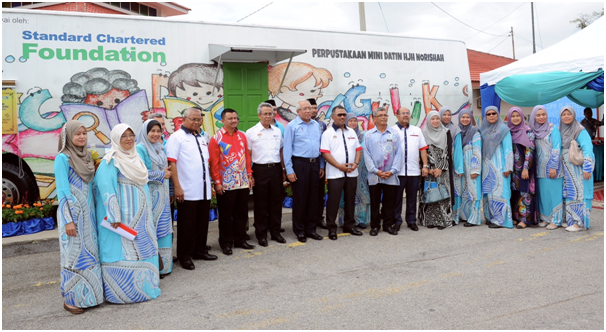 -ENDS-