Syariah Advisory Committee
The Syariah Advisory Committee (SAC) was formed in October 2000 with the mandate given by the Board of Directors of Standard Chartered Bank Malaysia Berhad to oversee the bank's Islamic banking business and ensure we comply with the strict requirements of Syariah Law.
The committee is made up of distinguished academicians from prominent universities in Malaysia and independent consultants who are experts in Syariah. The committee meets regularly to:
Discuss the development of new Islamic banking products
Review the various procedures and practices related to the Islamic banking business
Associate Professor Dr. Nurdianawati Irwani binti Abdullah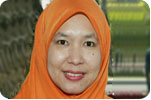 Associate Professor Dr Nurdianawati is an Associate Professor in laws at the Department of Finance, Kulliyyah of Economics and Management Sciences, International Islamic University of Malaysia. Her areas of expertise cover Islamic law of banking, Syariah law, Fiqh Mu'amalat, Takaful, Corporate Governance, Islamic Capital Market, Business Law and Commercial Law.
Dr. Irwani holds an LL.B, LL.B (Syariah) and Master of Comparative Laws (MCL) from the International Islamic University Malaysia, and a Ph.D in Islamic banking and Finance from Loughborough University, United Kingdom. She has produced many journal articles and conference papers in the area of Islamic banking and finance, Takaful and Islamic commercial law. She is also committed in conducting training in areas related to legal and Syariah issues in Islamic financial products and Takaful. Apart from that, she is directly involved in the legal working committee for the Ministry of Domestic Trade, Cooperatives and Consumerism together with the Association of Islamic Banks of Malaysia (AIBIM) in respect to the legal reforms. Associate Professor Dr. Nurdianawati was born in 1975 and is from Kota Bharu, Kelantan.
Dr. Hikmatullah Babu Sahib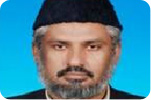 Dr. Hikmatullah Babu Sahib is currently serving in the Kulliyyah of Islamic Revealed Knowledge and Human Sciences, International Islamic University Malaysia (IIUM) as an Assistant Professor. He obtained his Ph.D in Islamic Jurisprudence from the University of Edinburgh, Scotland in 1995. He earlier obtained his BA and MA in Islamic Studies from the University of Peshawar, Pakistan in 1989 and 1992 respectively. He completed his postdoctoral research fellowship in Islamic Metaphysics at Yale University (USA) in 2001.
Dr. Hikmatullah is a Singaporean and has served as a Syariah Adviser to a good number of organizations in Singapore before moving here to take up the post in IIUM. Dr. Hikmatullah was born in 1963.
Dr. Wan Azhar bin Wan Ahmad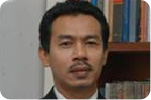 Dr. Wan Azhar is currently the Director of Centre for Study of Syariah, Law and Politics, IKIM. He is currently an Alternate Member, Committee for the Promotion of Understanding and Harmony among Religious Adherents (under the Prime Minister's Department) and a Panel Assessor (Syariah) of the Malaysian Qualifications Agency (MQA).
Dr Wan Azhar studied law at the International Islamic University Malaysia (IIUM) and obtained his LL.B. in 1992. He received his M.A. (in Islamic Law) in 1996 from the International Institute of Islamic Thought and Civilization (ISTAC) and was conferred his Ph.D. (in theology and law) ten years later by the same Institute in 2006.
He actively write books and articles for magazines. Since 2006 he has been contributing on a monthly basis as a columnist for a local daily, The Star, on various legal related issues. He also delivers lectures, as speaker or panelist and he regularly appears on IKIM's radio channel, IKIMfm, and TV programmes. Dr. Wan Azhar was born in 1969 and is from Kota Bharu, Kelantan.
Ustaz Abdul Latif bin Ahmad Subki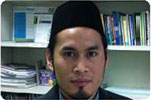 Abdul Latif @ Rahbar Bin Ahmad Subki is currently with the Ma'ahadul Ulum Al-Islamiyyah, a private Islamic school in Sungai Buloh Selangor. He studied Advanced Islamic Studies covering the subjects of Syariah, Usuluddin, Tafsir, Hadith and Arabic Literatures in the Darul Uloom Zakariyya in Johannesburg, South Africa in 2000-2006. He obtained his Syahadah 'Alimiyyah from the same institute. Upon his return from South Africa, he has been giving religious lectures at a number of mosques in KL, Shah Alam and Kuala Terengganu.
Abdul Latif was born in Kuala Lumpur in 1982 and is the youngest amongst the Syariah Advisers selected to the Syariah Advisory Committee. His appointment reflects the determination by Standard Chartered Saadiq Syariah Advisory Committee to groom qualified young talent to be leading Syariah Scholar.