Community Contribution
To redeem your choice of reward, please call our 24-hour Phone Banking at 111 002 002.
Points Required: 2,857/- for PKR 1,000/- Voucher
Indus Hospital

Founded in 2007, the Indus Health Network helped the Government of Sindh set-up two quarantine hospitals at Dumba Goth and Gadap Town. Under the Indus Hospital Laboratory & Blood Transfusion Services, the hospital is conducting COVID-19 tests of the patients coming to their facilities and is supporting the requirements of the Government of Sindh. At the Indus Hospital, Korangi Campus, Karachi, a 26-bed facility has been established with a possibility of ventilator with each bed.
Orange Tree Foundation (OTF)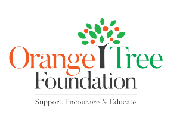 Orange Tree Foundation (OTF) is a registered Karachi based, non-profit organisation, providing mainstream education to the financially challenged households.
OTF has been at the forefront for COVID-19 Relief Work in Karachi. They have served 15,000+ families. Thousands of students and their families have been affected by Covid-19. Their education has been disrupted and their chances of graduating or studying further have been severely impacted. OTF's mission is working towards imparting quality education and the need to play a part in saving the future of these students. OTF intends to provide 1,000 Scholarships to students who have been affected due to COVID-19.
Patients' Aid Foundation (PAF)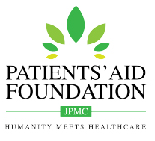 Founded in 1990, PAF's efforts to address the impact of COVID-19 in Pakistan include special counters at the Accident and Emergency Department to handle COVID-19 patients and the creation of a 80 bed dedicated isolation unit having 12 ICU/24 HDU beds for COVID-19 positive patients.
The National Institute of Child Health (NICH)
The National Institute of Child Health (NICH) has a 20 bed COVID-19 ICU/HDU facility for children suffering from serious medical complications of Coronavirus.
The COVID-19 facility provides life-saving treatment to positive patients, who are referred to it for intense therapy. It is not a general public isolation facility and has been established as a part of the NICH's clinical strategy to meet the challenges of the ongoing Coronavirus pandemic.
The facility is managed by a fully qualified medical team, headed by a paediatric intensivist and an infectious diseases expert.
The NICH has over 3,000 patients who are undergoing various long term therapies, such as Dialysis, Juvenile Diabetes, Pulmonary Diseases, etc. who have the additional risk of being infected by the COVID-19 virus and seriously threatening their wellbeing.