Our Management Team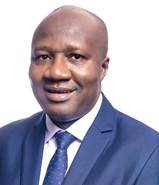 Idrissa Kamara – Chief Executive Officer & Managing Director
Experience: Idrissa Kamara is a career banker with significant governance banking experience and a proven track record of successful leadership, evidenced in his tenor as Chief Executive Officer of Sierra Leone Commercial Bank (SLCB), where he led a successful transformation programme. He was appointed into his current role in May 2015 and had almost ten (10) years' experience with Standard Chartered Bank (SCB) before moving to SLCB. Idrissa has held several roles in SCB including, Chief Finance Officer, Company Secretary and in January 2013 as Chief Operating Officer. He has vast knowledge of SCB, its clients and the market; and provides valuable support to the Board and the Management Team in shaping and executing our new strategy. Idrissa was appointed as the first Executive Secretary for the British Chamber of Commerce in Sierra Leone, after working with British High Commission in developing the framework and establishment of the Chambers. He is an Executive Council member of the West African Banker Association (WABA); and a member of the Financial Sector Advisory Team (FSAT) in Sierra Leone. He is also a member of the Board of Directors, Standard Chartered Bank, in The Gambia.
Career: Idrissa has held several roles in SCB including, Chief Finance Officer, Company Secretary and in January 2013 as Chief Operating Officer. He has vast knowledge of SCB, its clients and the market; and provides valuable support to the Board and the Management Team in shaping and executing our new strategy.
External Appointments: Director, Standard Chartered Bank in The Gambia, President, Sierra Leone Association of Commercial Banks, Second Vice President, West Africa Bankers Association (WABA), Chairman, British Chamber of Commence
---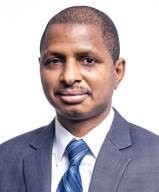 Ibrahim Bah – Executive Director & Country Head Global Banking
Ibrahim Bah was appointed to the Board as an Executive Director in May 2018 and he assumed the role of Country Head, Global Banking Sierra Leone since 1 November 2016. Since his appointment, he has successively led a comprehensive strategic change programme for the business. Prior to that Ibrahim Bah assumed the role of the Head International Corporate for one year
He moved into the International Corporate Banking role after four years of serving in various roles in Corporate & Institutional Banking including Credit Analyst, Senior Relationship Manager and Head Local Corporates and CTA, overseeing successful growth in the business. Under the Bank's international labour mobility programme, Ibrahim Jubairu Bah was also appointed as an Associate Relationship Manager in the Corporate Banking
Department in Standard Chartered Bank Qatar from 2010 to 2011 where he acquired considerable Corporate Banking skills.
Prior to joining Standard Chartered Bank, he served as a Project Manager, Humanity First Sierra Leone, an International Non- Governmental Organisation (NGO) operation in Sierra Leone
---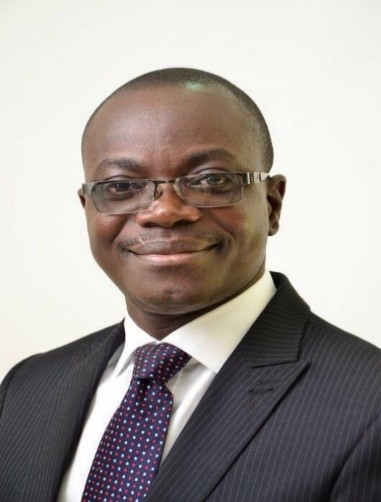 Paul Sefa-Badu – Head Retail Banking
Paul joined SCBSL in September 2018 as Head Retail Banking Sierra Leone. He joined the Bank in 2001 as a Branch Assistant in Accra, Ghana where he rose to the role of a Regional Branch Manager. He has worked extensively in Sales, Operations and Branch Management where he made significant contribution to the Retail Banking business in Ghana. He was voted best SCB employee of the year in 2012 on the theme – Leadership. Paul has a deep knowledge of the Bank, our business and network and has provided valuable leadership through his various roles.
Prior to this appointment as Head Retail Banking Sierra Leone, he was the Head Client Acquisition, Ghana. He holds an Executive MBA from GIMPA and a Bachelor of Science from the Kwame Nkrumah University of Science and Technology.
---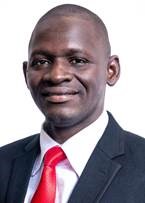 Ebrima Jobe – Financial Controller
Ebrima made a cross border move from Standard Chartered Bank Gambia in May 2017. He was appointed acting Financial Controller, Standard Chartered Bank Sierra Leone in August 2017 double hating with his role as Finance Manager. He joined Standard Chartered Bank Gambia in January 2010 as Collections Officer under the then Consumer Banking Business on contract. Ebrima later joined the Finance function in November 2010 as Finance Operations Officer. Since then he has taken various roles in Finance including: Reporting Manager, Financial & Regulatory Reporting Manager, and Manager Finance and Balance Sheet management.
Ebrima has demonstrated commitment and leadership during these periods and has been very instrumental in driving Country & West Africa Finance agenda, serving as Finance Transformation Champion and a member of the co-ordinating team for the West Africa learning team.
---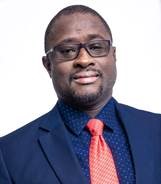 Sulaiman Dauda Lumeh – Chief Information Officer
Sulaiman joined the Bank from EKA, a reputable Auditing and Consultancy Firm where he was Senior Audit and Consultancy Manager. He is responsible for Information, Technology and Operations in Sierra Leone and works with relevant stakeholders to drive digital capabilities along our transformation journey. Sulaiman joined Standard Chartered Bank Sierra Leone 11 years ago as the Business Finance Manager in 2007. In 2011 he was appointed as the Country Head of Compliance & Financial Crime Risk a position he held until 2014 when he was appointed as Head of Branch Banking and Segments.
In November 2015 he was appointed as Head of Retail Banking until his current appointment in 2018 as Chief Information Officer
---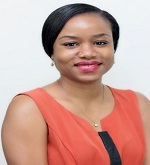 Jennifer Beoku-Betts (Mrs.), LLB, BL, LLM – Head Legal & Company Secretary
Jennifer Beoku-Betts is a Barrister and Solicitor with 14 years' experience in corporate law, Human Rights Law and International Law. She was appointed Country Head of Legal and Company Secretary in June 2014; and served as Head of Compliance from June 2014 to December 2015.
Prior to joining the Bank, she was Legal Officer in the Appeals Chamber of the Special Court for Sierra Leone.
---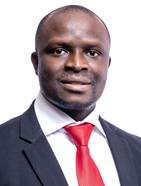 Victor Kargbo - Head Compliance
Victor Kargbo joined Standard Chartered Bank Sierra Leone in 2008. Since 2008 he has taken various roles including Teller; Service Support and System Administrator, Unit Operational Risk Manager in the Retail Banking Business. In 2011 he moved into the Compliance unit as a Compliance Manager, and then Financial Crime Compliance (FCC) Manager, until his appointment as Head of Compliance. Prior to joining the Bank, Victor worked with EACON International Limited a reputable construction Company where he was Assistant Accountant and Scripture Union of Sierra Leone as Finance Officer.
In his current role as Head Compliance, Victor is responsible to promote, lead and manage the culture and practice of Compliance within regulatory requirements and ethical standards consistent with supporting the Group's strategic direction; and growth aspirations in Sierra Leone.
---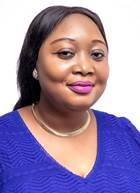 Kumba Ngongou - Head Corporate Affairs and Brand & Marketing
Kumba joined the Bank in 2007 as Head, Corporate Affairs in Sierra Leone. Since then, she has had direct responsibility for the strategic agenda for Corporate Affairs for Sierra Leone. Prior to joining Standard Chartered, Kumba worked with a number of global brands including Total, Coca Cola and Celtel (now Airtel). With more than 12 years of experience in communications and corporate PR, she brings extensive experience and depth to this role and provides valuable contributions to the execution of our strategy and business development in Sierra Leone.
Her pivotal roles played in bringing Reputational Risk Management into greater awareness across the Bank and promoting the Bank's Sustainability Agenda, has served to build stronger stakeholder relationships in order to promote and preserve the SCB brand.
---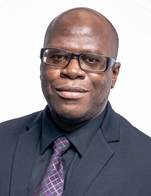 Pavic Scott - Head Audit
Pavic Scott joined the Bank in April 2014. Prior to joining Standard Chartered Bank, he was Assistant Manager, Internal Controls at the National Social Security & Insurance Trust with seven years' experience in Internal controls and risk assessment profiling.
Pavic in his current role is responsible for conducting risk assessment of the various businesses and functions, to ensure adherence of controls to Group policies and Local Laws through periodic and regular audit reviews. Pavic has also participated in Group Internal Audit Reviews in other SCB territories.
---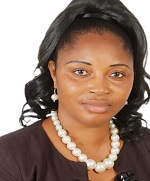 Mariama Kamara - Head, Human Resources
Mariama joined Standard Chartered in 1991 and has worked in both businesses and functions to include Retail Banking, Global Banking, Information Technology & Operations and Human Resources and this provides her with depth and understanding in the way we work in the Bank. Prior to joining Human Resources in 2007 as HR Operations Manager, Mariama served as Relationship Manager Financial Institutions and Service Support Manager in Corporate Banking and also as a Systems Administration Manager in Information Technology & Operations. Mariama has demonstrated immense leadership over the period serving as Union Shop Steward, HIV/AIDS Champion, championed the rollout of the OutServe Customer Experience and Command (complaint Management System) initiatives in Sierra Leone.
She also contributed immensely in driving the country human agenda, serving as champion for both "Diversity and Inclusion" and Country "My Voice" initiatives all geared towards driving a motivated and engaged workforce. During 2002 to 2008, she served as a Trustee to the Maiden Board of the National Social Security and Insurance Trust (NASSIT). Mariama holds a BA in Business Administration from Cambridge International College (UK).
About Us
News & Media
Investor Relations
Sustainability
Careers