Management Committee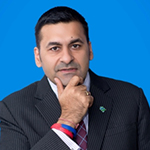 Name

Sanjay Rughani

Job Title

Chief Executive Officer, Tanzania

Date Joined SCB

1999

Main Responsibilities

Provide Leadership for the Group in Tanzania through developing and executing overall country strategy and direction, balancing governance, financial management, customer and franchise management and people development.

Prior Work Experience

Sanjay joined the Bank in Tanzania in 1999 as Manager, Business Finance and Support, where he served until 2001 when he took up the role of Regional Finance Manager Africa on international assignment in the UK. Over the years, Sanjay has held senior roles in multiple markets across the Bank, key among them are Finance Director for Standard Chartered Bank Tanzania and Executive Director, Finance in Ghana including Area CFO for Ghana, Gambia, Sierra Leone and Cote d' Ivoire. Until his appointment as CEO, Sanjay was the Head FSSC (interim) for India, as well as Head, Finance Operations & Change Management for Africa.

Sanjay is credited with driving the Finance transformation agenda and change management initiatives across Africa, which has seen the successful hubbing of Africa Finance operations into the Global model. He has displayed strong leadership qualities and has a demonstrable track record of building effective Teams and relationships.

In addition, Sanjay has also held important governance representations key amongst them include current Non-Executive Director for Standard Chartered Bank Uganda, current Deputy Chair (IAIBC), Deputy Chair of Tanzania Bankers Association (TBA), Member of the Professional Accountants in Business Committee of International Federation of Accountants (IFAC), Founder member of FSSC forum in Kenya, past Chairman of Ghana Business Coalition against HIV & AIDS (GBCA) and past President of Lincoln Community School (American International School in Ghana).

Hobbies/Interests

Diverse reading, travelling, following sports (particularly football, tennis and cricket) and community services.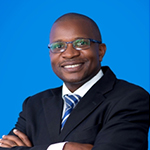 Name

Walarick Nittu

Job Title

Head Legal & Compliance and Company Secretary

Date Joined SCB

2013

Main Responsibilities

Leading the legal and compliance team in delivering functional support to the business, and provide corporate secretarial, governance and advisory services to the board of directors

Prior Work Experience

Walarick Joined the Bank in Dec 2013 as Head Legal & Compliance and Company Secretary, a role he still holds to date.

Prior to joining Standard Chartered Bank, Walarick worked with Vodacom Tanzania in different capacities in the Legal, Regulatory, Compliance and Corporate Governance Functions from 2005 to 2013, with his last role being Chief Officer Legal & Regulatory.

Between 2000 and 2005 Walarick worked with Anglo Gold Ashanti, a Mining Company, where he left in the position of Senior Legal Counsel.

Hobbies/Interests

Reading and watching sports especially soccer and tennis.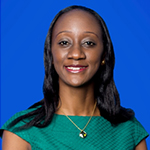 Name

Juanita Mramba

Job Title

Head, Corporate Affairs

Date Joined SCB

Rejoined in November, 2009

Main Responsibilities

To build and protect the reputation of the Bank through communicating with key stakeholders - Government, Staff, Investors, Community and Media.

To effectively create and manage communications plans and programmes to project and enhance the Group's corporate externally and internally.

Prior Work Experience

Juanita joined the bank in August, 2002 holding the role of Head of Corporate Affairs up until August, 2008.

Between August, 2008 and September, 2009 Juanita worked at Daimler AG – Mercedes Benz in Germany under the International Leadership Training Programme for youths from Sub Saharan Africa.

She re-joined the Bank in November, 2009 in the capacity of Head of Corporate Affairs. In 2004 she was appointed head of Corporate Affairs, Brand & Marketing.

Before joining the Bank, Juanita worked at Maersk Sealand Tanzania Limited from April, 2001 to July 2002 as a Cost Controller.

Hobbies/Interests

Travelling, watching documentaries and international news.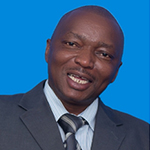 Name

Orest Alphonce Maskini

Job Title

Country Head of Operational Risk

Date Joined SCB

2014

Main Responsibilities

Responsible for the risk management function and the Bank's comprehensive risk management program across the entire organisation.

Prior Work Experience

Orest was appointed Head of Operational Risk at Standard Chartered Bank Tanzania in 2014, joining from Bank M Tanzania Limited where he headed Internal Audit between 2012 and 2014.

Prior to working with Bank M Tanzania Limited, Orest held the position of Head of Operational Risk at Barclays Bank Tanzania (BBT) between 2010 and 2012, after spending four years at KPMG as a Senior Internal Auditor, Internal Audit Risk and Compliance Services (IARCS) from 2006 to 2010.

Between 2003 and 2006 he moved up the ranks from an Assistant Accountant to Head of Internal Audit within the Finance Department at Unilever Tea Tanzania Limited (UTTL).

Hobbies/Interests

Exchanging ideas, Reading, and Sports.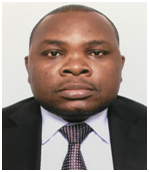 Name

Ezekiel Herman

Job Title

Country Head of Compliance

Date Joined SCB

2011

Main Responsibilities

Responsible for managing the Bank's regulatory relationships and ensuring the Bank adheres to the applicable regulatory requirements, internal policies and procedures, and the ethical standards consistent with supporting the Group's strategic direction and growth aspirations in Tanzania.

Prior Work Experience

Ezekiel rejoined the Bank from National Microfinance Bank PLC (NMB) where he worked as the Head of Compliance between 2014 and 2016. Prior to joining NMB, he worked with SCB as the Head of Financial Crime Compliance (FCC) and Country Money Laundering Compliance Officer (CMLCO).

Between 2008 and 2011, he worked with Barclays Bank Tanzania Limited as the Country Money Laundering Reporting Officer (MLRO). Prior to commencing his compliance career in financial services, he worked with Deloitte and Touché where he gained a wealth of accounting and audit experience.

He is member of the National Board of Accountants and Auditors (NBAA) Tanzania since May 2008.

Hobbies/Interests

Soccer, travelling and reading.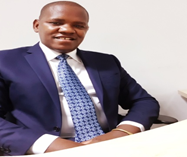 Name

James Meitaron

Job Title

Country Head – Commercial Banking

Date Joined SCB

September 2017

Main Responsibilities

Responsible for devising and executing commercial banking strategy in country including coordinating cross border opportunities in the commercial segment.

Prior Work Experience

James joined Standard Chartered Bank in September 2017 from NMB Bank PLC where he was Head of Business Banking. Prior to that he worked for Barclays in the same role from July 2010. James worked for Standard Chartered in his early stages of his career leaving the bank in 2010 as Relationship Manager Corporate Banking.

James holds a B.Com (Accounting) degree from UDSM and several executive leadership certificates.

Hobbies/Interests

Reading, Cycling, Volleyball, Jogging, African Politics.

Name

Pamela Nnkya

Job Title

Country Head – Internal Audit

Date Joined SCB

July, 2018

Main Responsibilities

Responsible for managing Internal Audit function at Standard Chartered Bank Tanzania entailing conducting risk assessments, audits planning and scheduling, managing delivery of audit plans and presenting results of the work performed to the Board Audit Committee. The role also entails advising Senior Management and the Board on the state of internal control environment and emerging risk trends.

Prior Work Experience

Pamela previously worked at PricewaterhouseCoopers as an Assurance Manager for 3 years of her 8 years while at the firm.

Pamela has a wealth of audit experience covering both the public and private sectors. In her time in the audit practice, Pamela has worked across several industries including Financial Services, Oil & Gas, Manufacturing and Hospitality.

Pamela's experience includes the provision of statutory audits for several leading financial institutions in Tanzania, the preparation of audit manuals for a large NGO operating in Tanzania, and Contracts Review for a large South African downstream petroleum development company.

Pamela is a member of the Association of Chartered Certified Accountants (ACCA). She's is also a member of the Institute of Internal Auditors (IIA) where she is a Certified Internal Auditor (Tanzania).

Hobbies/Interests

Pamela is an avid reader, occasional writer and loves to take evening walks at the end of her busy days.