Doing the one little thing – Celebrating 2023 Black History Month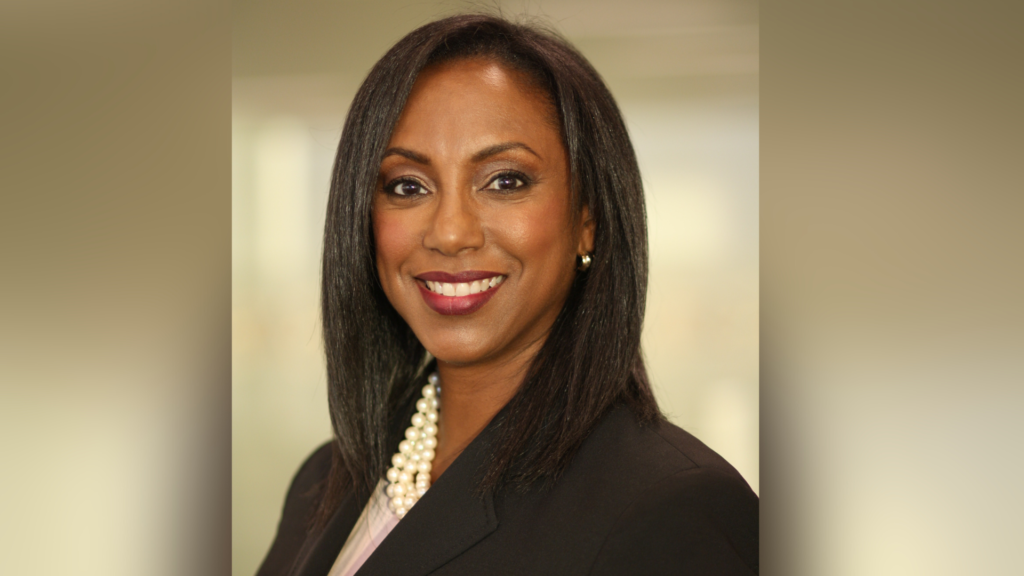 Frettra de Silva, Head of Legal Transaction Banking for the Americas, joined Standard Chartered a decade ago and has 27 years' experience in the finance industry. Here she describes the importance of Black History Month, how we can attract more Black people to the Bank, and why she wants everyone to do one little thing.
Black History Month is a great time for reflection, and not just for me as a Black person, but for all people. It's a moment to remind us of where we've been, what we've gone through, what we're doing now and where we want to be.
I think the story of Blacks in America is one that resonates with a lot of people. It's a story of struggle, of resilience, of taking your own power into your own hands, and of trying to find justice and truth. That is something that resounds across all cultures and should be celebrated.
On a personal level, throughout my youth and young adulthood this was a time of pride and learning. As a child in Mississippi in the 60s and a teenager in Virginia most of the 70s, home and church were the places you learned Black History. This time of special focus strengthened my understanding of Blacks' contribution to this country and the world. For a girl born into segregation this awareness instilled a pride, confidence and hope that my everyday surroundings did not always reflect. I hope this is what this time can mean to my children, a focused time to learn more about their culture and its unique contribution to the growth of American culture.
Moving forward
That said, we still must face the facts. We don't have many Black people in the Bank. When I was asked to participate in this interview, I was hesitant because I already participated in a Black History Month interview in 2020. But the reality is that the pool of senior Black people is limited and my experience is unique to the US. While the population of African Americans includes people from many parts of the world (which broadens the perspective and understanding of the Black experience), I can speak as a "Black" person, from a culture stripped of its ties to Africa and born in this country out of slavery, grown-up in Jim Crow and segregation, schooled by Civil Rights, struggling under economic oppression and police brutality, yet surviving, growing and conquering with a voice that says "And Still I Rise." Unfortunately, this is rare experience in the Bank and I am glad I'm able to still bring that point of view to the table.
What are my thoughts on this year's national Black History Month theme Black Resistance? Honestly, it's not what I would have selected. Resistance, to me, is a word that stops. It potentially has negative connotations when said in isolation. And I think it's much more important to keep moving forward. In my opinion, that's what we should focus on, the ongoing struggle against injustice.
Attracting more Black people to the Bank
I've worked in the financial industry for 27 years and during my entire career, there have been very few Blacks in the room or across the table from me. There is never going to be a quick fix that will attract more Black people to Financial Institutions, but we can and should be making more progress.
In the US, you must start with communities. To get young people interested in this kind of career, they need to have access to it. Kids that don't have any exposure to professional parents, cousins or neighbors won't know what it is to go to Wall Street, or to go to work in an international bank. It starts there, at the core, ensuring that the youngest have exposure, and can think of a career in an international bank as a real possibility.
SCB has been recruiting from a broader base of college students, opening doors that may not have been opened a few years ago, and we've had a push on ensuring a diverse population among the intern groups and international fellows. These efforts have to be sustained. In addition to building a more diverse staff, these initiatives help strengthen the links to the communities in which we operate.
We're also able to influence beyond our walls, as a leader in the financial services industry. I know as a lawyer that when we consider engaging law firms, we're encouraged to demand that the law firms that we select are actively building a diverse pool of lawyers. That is changing the status quo in the legal industry, as law firms are recognizing that they need to have a slate of lawyers that represents all of their clients. This actually feeds back to the banks because as those diverse associates are elevated to senior associates and partners, they create a bigger pool of diverse candidates with the experience corporates and financial institutions are looking for when recruiting for a General Counsel.
Within the Bank, it's important that we continue to take a more analytical approach to diversity. What are our goals/targets? How do we measure against that? What is happening with people of color at the Bank? Are they leaving, if so, why? Are they progressing, if not, why not and how can we change that? We must look at it more than anecdotally. We've got to do the analysis with the same rigor we would apply to projected business, because as proven, diversity has a positive bottom-line impact.
One little thing
While the Bank, and other corporates, must continue to do the work, there is still a lot we can do as individuals.
First, be open and listen. Dig into the information and don't make any assumptions before you've really done some investigation. If we are not open and listening, or doing our own analysis, then stereotypes and polarization will continue.
The second thing is to talk to the people who are right beside you. Talk to the people who have different experiences. Ask them the hard questions and then ask yourself the hard questions once you hear from them. Keep communication open, as that's the only way we can build stronger connections.
And the last thing is to do what you can. We don't all have to focus our time on diversity initiatives, but please try to give some time. Speak to a group of kids and help to broaden their understanding of banking and corporate existence generally. Take on a mentee or even just have coffee with someone to give them exposure to your practice and experience. If Black History Month is going to mean something impactful, we must all try to do one little thing. To me, that would be incredible, because our collective actions can create real change.