Eudan Mojados -My Standard Chartered Internship Experience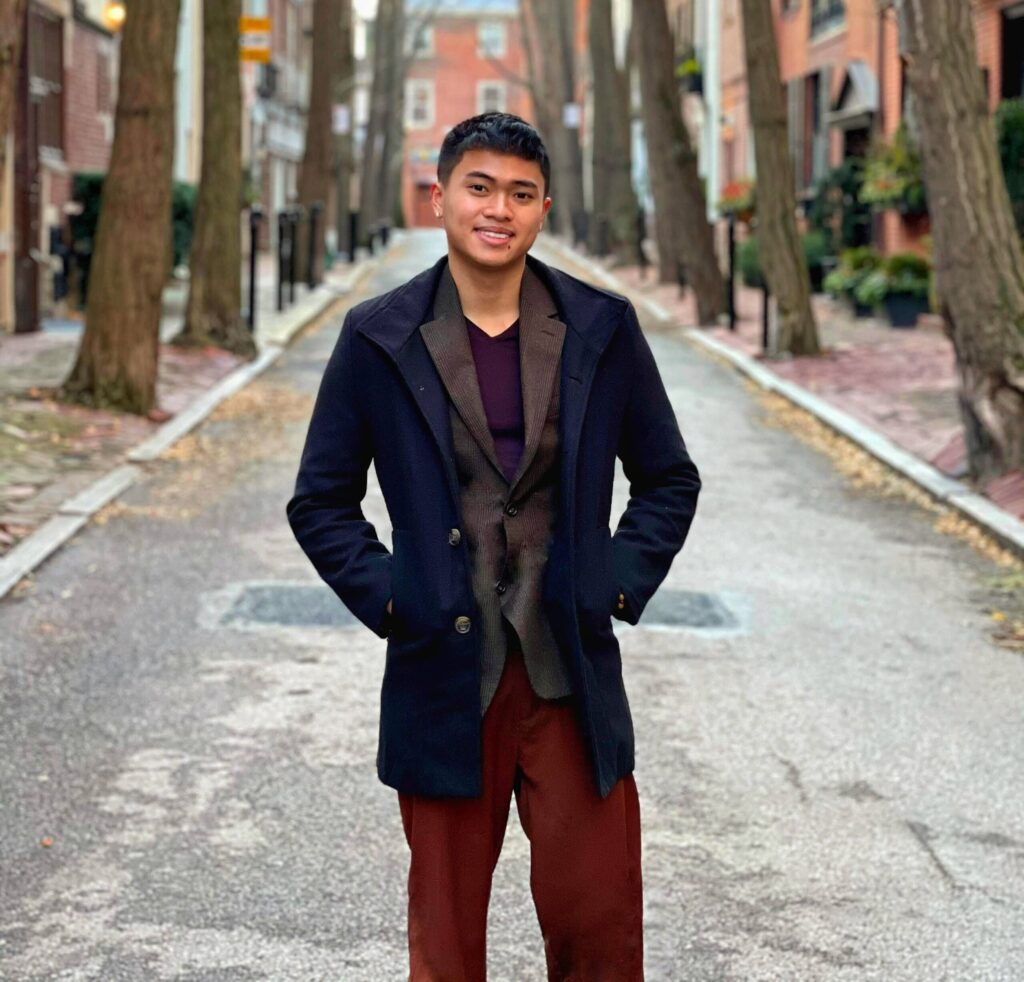 Eudan is an intern in the Transaction Banking Cash Sales team in New York. Here he tells us about the Bank's partnership with LEDA, what he's learned from his time with us, and what advice he'd give to someone considering applying for an internship at the Bank.
Tell us about yourself and how you ended up on an internship at Standard Chartered.
I was born and raised in the Philippines and moved to the US when I was young, settling in the Philadelphia area. I'm currently studying economics at Princeton.
The way I ran into Standard Chartered is quite different compared to most, as I'm a LEDA (Leadership Enterprise for a Diverse America) scholar with whom the Bank has a partnership.
It was my college guidance counselor who suggested an internship at Standard Chartered. I researched the Bank and loved the focus on sustainability and the geographical footprint – I even found out that they had a location in Manila in the Philippines.
Tell us a bit more about LEDA
It's a college-readiness program that begins in your junior summer and goes into your senior year. The program is roughly two and a half months long. You are housed at Princeton and take classes led by Ivy League professors, which help you prepare for college applications. It's also a great network of like-minded people.
In your opinion, how valuable is the Bank's partnership with LEDA?
Standard Chartered benefits LEDA by breaking the mold. They're helping change the negative impressions that some people have about finance. Many LEDA students looking to get into finance only think about the bulge-bracket banks. Standard Chartered is showing them that an international bank can be a place that values creativity and diversity and where they can leverage their passions.
What have you been working on during your internship?
I'm in the Transaction Banking cash sales team. In the banking industry, not often does an intern get to be put straight into a role where there is a lot of weight on the transaction itself. So I've been trying to soak up as much information as possible – just being a sponge.
I sit in on calls, take notes, write down questions, and then ask them when my manager and I have time together. I've also been proactively learning through the Bank's online learning portal, looking up topics that have piqued my interest and researching parts of banking that I'm more drawn to.
What are the paths that are getting you interested?
I don't have any specifics yet, but I'm more aware of some qualities I enjoy. For example, I love a fast-paced environment; I don't know if it's somewhat correlated to how Princeton works, but jobs where you have to be quick and on your toes are things that I want in the future. It keeps my adrenaline up, which is what makes it fun.
Has the internship influenced your long-term thinking about where you might like to work and what you might like to do?
Absolutely. Everything I've encountered here has taught me to think about the long term. And the culture is different here. For example, I get to sit next to an MD and not get cursed at because I didn't do something right on a PowerPoint. Instead, they'll sit me down, tell me the approach that usually works in the industry, and encourage me to readjust. It has helped me figure out the kind of place where I want to be.
You mentioned sustainability and footprint already. Are there other aspects of the Bank you've really connected with?
There's an entrepreneurial aura in the office. They don't hand-hold you every step of the way. Instead, they'll give you something, challenge you, then send you off. And only if it seems like you're struggling will they step in. That resonates with me deeply because that's how I grew up.
What would you advise someone considering applying for an internship at Standard Chartered?
This is a tough one! I believe the answer depends on your background. Princeton is an Ivy League school, so what you're exposed to is nothing but the bulge-bracket banks. My advice would be to step away from the traditional path and be unorthodox in the way you think – don't think necessarily about the role, but rather more about the culture.
What are some of your key takeaways from your time at the Bank?
Hands-on experience. Plus, a lot more technical, visual identification of what I could do in the future.
I've also learned to be more concise. I used to beat around the bush when I wrote – I never got to the point. Nowadays, I don't mess around. And that's a great thing to leave an internship with – a completely new skill you never knew you had.
Can you see yourself applying to the International Graduate program?
It's definitely on the table. I value travel, and the Standard Chartered footprint and ethos enable that