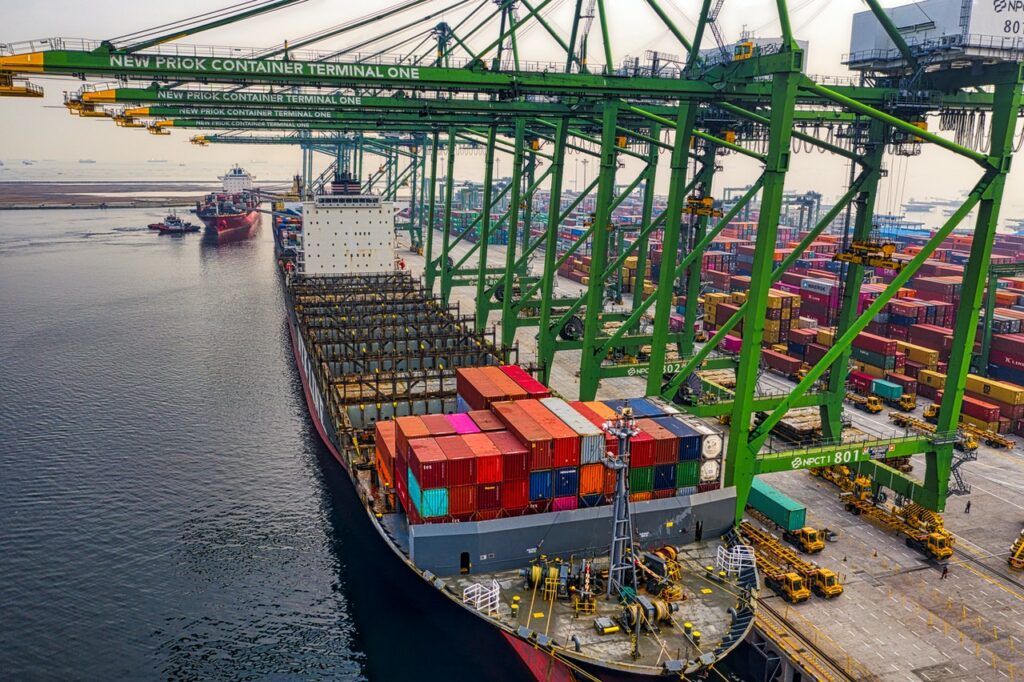 How Tech Companies Can Lead the Way to a Low-Carbon Supply Chain
By partnering with their suppliers, the technology sector can help unlock resources to accelerate global decarbonization efforts.
As of September 2021, more than 200 corporations have formally committed to reaching net zero carbon emissions by 2040. The Climate Pledge, co-founded by Amazon three years ago, has reeled in some of the biggest names in Silicon Valley, including HP, Microsoft and IBM. The push is on to decarbonize the tech industry, and the stakes are rising. Last July, Apple promised to make its entire supply chain carbon neutral by 2030.
Supply chains are a focus of decarbonization plans for a good reason: they account for 73% of multinational companies' total emissions. With many suppliers located in emerging markets, where fossil fuels are heavily relied on for energy production, tech companies may be tempted to simply cut ties with high emissions suppliers. And in fact, according to Standard Chartered's Carbon Dated report, 78% of companies plan to stop working with suppliers that endanger their carbon transition plans. Eliminating suppliers, however, could actually increase costs and destabilize existing supply chains—without actually helping to reduce emissions in emerging markets.
Dropping suppliers should be a last resort for companies interested in decarbonizing their supply chains, says Amit Puri, managing director and global head of Environmental and Social Risk Management at Standard Chartered Bank. "It's important to remember that emerging markets are starting from a different place than developed countries, especially when it comes to addressing climate change. U.S. tech companies have the resources and knowledge to partner with suppliers in these markets to accelerate that progress, while also meeting their own ambitious goals."
Mapping out the carbon footprint
Auditing carbon emissions throughout the supply chain makes it easier for tech companies to identify the best candidates for assistance and decarbonization efforts. One way to get this information is simply to ask for it, as Microsoft did by updating its supplier agreements to require carbon-emissions disclosures. Companies can also follow standards like the Greenhouse Gas Protocol to measure carbon emissions across their supply chains.
Third-party vendors are also becoming more widely available to help the tech sector audit their supply chain emissions. Environmental, social and governance rating agencies such as Sustainalytics, alongside technological tools like SAP's Ariba Network, can help companies calculate and report on emissions on an ongoing basis.
The deeper into the supply chain organizations can see, the greater the potential impact of any changes. "If predominant emissions have to do with energy supplied to a production unit, a company might encourage their suppliers to move to "off-grid" energy solutions such as through factory rooftop solar installations," says Puri.
Puri points out that the farther upstream carbon emissions take place, the more their carbon intensity compounds downstream. Reduce the carbon needed to extract and transport raw materials and you improve the carbon intensity on every downstream link in the supply chain. But active involvement from the tech sector is critical to help midstream suppliers push for decarbonization of their own providers.
Using carrots instead of sticks
Tech companies that offer preferred supplier agreements with incentives in the form of price, volume or multi-year commitments can give suppliers the cash flow needed to support carbon reduction projects. The idea is gaining acceptance: More than half of the multinational companies in the Carbon Dated report said they would pay a premium of 5% on average for products or services that were measurably sustainable, and 45% were prepared to pay an average premium of 7% for products or services from suppliers with net-zero emissions.
As more tech companies put these agreements in place, the supply of sustainable products and services may grow, while prices may come down. And if the purchases are large enough, one company's commitment can quickly create the market. For example, in 2019 Apple was at the front of the line to purchase the first commercial batch of carbon-free aluminum produced by Alcoa Corporation and Rio Tinto[i], helping spark several other suppliers to produce low-carbon aluminum.[ii]
Financing a net-zero future
Even when preferred supplier agreements can't provide enough capital to fund improvements, they still play a vital role in decarbonization efforts: Commitments from a U.S.-based company can help suppliers secure financing for large-scale decarbonization projects. For example, a tech company could offer a preferred supplier agreement on the condition that the vendor build a large-scale rooftop solar array to remove its facility from a coal-powered electricity grid, or with the condition that transportation companies switch from diesel-powered ships to ammonia.
"Preferred supplier status and long-term purchase agreements give financiers comfort that the company won't go bankrupt. It's among the simplest ways for a tech company to actually use their brand to drive decarbonization," says Puri. "Banks are willing to lend at every level of the supply chain. All they need is cooperation."
What's more, tech companies may prefer helping suppliers secure financing rather than making a direct investment themselves. Not only does the arrangement reduce a company's financial risk, it draws in assistance from banks with local knowledge of the supplier's market and current infrastructure that can help recommend projects with greater potential impact.
Building a virtuous cycle
Tech companies have invested significantly in making their supply chains reliable and resilient. Moving too quickly to drop suppliers that don't yet meet carbon emissions standards threatens to undo that work and maintains the status quo for carbon emissions in emerging markets.
By partnering with suppliers to solve the problem, companies can further strengthen their supply chains. Suppliers who reduce their carbon footprints will become more attractive to other tech companies keen on sourcing sustainable components—helping to reduce costs and accelerate the tech industry's net-zero transition.
At the same time, these partnerships can help emerging markets make meaningful contributions to an issue that requires worldwide cooperation: decarbonizing the global economy. "No one actor can achieve the outcomes we need to meet our climate goals," says Puri. "We need to bring together manufacturers, buyers, banks, regulators and governments."
---
i https://www.reuters.com/article/us-apple-aluminum-idUSKBN1Y91RQ
ii https://www.bloomberg.com/news/articles/2021-02-05/european-aluminum-buyers-are-starting-to-pay-up-to-go-green