Our Executive Committee
Our Executive Committee consisting of 10 members, has responsibility for executing the strategy agreed by the Board. It currently comprises of business and function heads and one Executive Directors the Chief Executive Officer.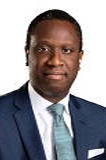 Olukorede Adenowo – CEO/ Managing Director
Olukorede Adenowo with 30years post university experience joined Standard Chartered Bank in 1999, and was part of the foundation team that helped start the Nigerian business. He has worked in various roles including Regional Head of Global Corporate Africa, Deputy Head of Origination and Client Coverage Nigeria, Head of Origination and Client Coverage, West Africa 4 and more lately Regional Head of Financial Institutions and Public Sector for West Africa. In his most recent role as Regional Head of Financial Institutions and Public Sector for West and Central Africa, he provided strong leadership in building and managing key strategic FI relationships across West Africa for business success and growth in an increasingly stringent regulatory environment. K.O Adenowo is a Non-Executive Director of the Board of Standard Chartered Bank Sierra Leone and serves on the Board of a number of charities. He is a Fellow of the Institute of Chartered Accountants of Nigeria, has an MBA from the Lagos Business School (IESE) and graduated from the University of Ife, Ile-Ife Nigeria.
---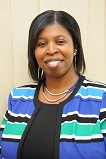 Akweley Laryea, Head of Retail Banking
Akweley was appointed Head, Retail Banking in The Gambia in January 2018. Prior to her appointment she was Head, Client Experience, Process and Governance for Ghana, Gambia and Sierra Leone. Akweley has 17 years of banking experience. She commenced her banking career with Standard Chartered Bank in 2000 as a Management Trainee. She started in Technology and Operations and since 2004 has held various roles in Retail Banking in Ghana and West Africa in Learning and Development, Service Delivery, Governance and Risk Management. She was also at one time the Chairperson of the Diversity & Inclusion Council, Ghana. She has a wealth of experience in People Development, Retail Banking, Process Re-engineering, Risk and Service Delivery. Akweley holds an MBA from the Ghana Institute of Management and Public Administration and a Bachelors' degree in Economics and Computer Science from the University of Ghana.
---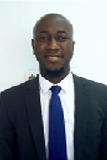 Mustapha John. Head, Corporate Affairs/Brand & Marketing
Mustapha has over ten years experience in the Banking and Insurance sectors and has worked both in The Gambia and The UK. In The Gambia he started his career at Trust Bank Ltd, The Gambia, as a Banking Officer. In the UK, he worked for First Assist Insurance Services, now Cigna, as Sales Advisor and The Cooperative Bank, one of the UK's biggest banks as a Mortgage Account Manager managing a portfolio worth around £30m.

Upon his return to The Gambia, he joined Reliance Financial Services as Head of Agency Banking where he led operations to successfully implement their Agency Financial Service business, a first in The Gambia. After making great achievements with the Agency Service, he became Head, Business Growth and Development, managing all Alternative Business Channels; Agency Service, Internet Service and Mobile Financial Service. He then moved on to become Head of Retail Finance and Corporate Affairs whilst also overseeing Marketing and Branding.

Mustapha has a Masters degree in International Management (Entrepreneurship & Innovation) from The University of Exeter, United Kingdom and a BA (Hons) in Banking with Economics & Law from London Metropolitan University, United Kingdom.

Tafa as he likes to be called, enjoys playing basketball, football and travelling
---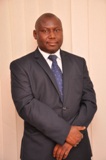 Karalang Jaiteh, Chief Information Officer
Karalang joined Standard Chartered Bank Gambia Ltd in 1992. He is currently the Chief Information Officer and Country Head of Technology and Operations, responsible for Technology support, Banking Operations and proactive management of relationships with our diverse range of stakeholders. Since 2002, he has held several senior management positions in the Technology and Operations department.
---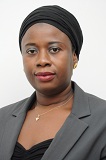 Ida Fye Touray, Head of Compliance
Mrs Ida Fye-Touray rejoined Standard Chartered Bank Gambia Ltd in January 2017 as Country Head of Compliance. She is responsible for ensuring effective implementation of Group Compliance Policies and Procedures in Country. Prior to this appointment, Ida worked for Central Bank of The Gambia as a bank regulator for seventeen years. She had also served as the focal person for Anti-money Laundering and Terrorism Finance at the Central Bank of The Gambia. Ida holds a Bachelor of Arts (BA) Degree in Economics from Saint Mary's University Extension Programme in The Gambia in 1999 and in 2007; she attained Master of Business Administration (MBA) in International Banking and Finance from University of Birmingham in the United Kingdom.
---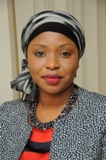 Nenneh M. Ndiaye, Head of Audit
Nenneh joined Standard Chartered Bank Gambia Limited in May 2011 as Country Head of Audit. Prior to joining the bank, she was an Audit Manager at Deloitte and Touche where she worked for 6.5 years. Nenneh is a Chartered Certified Accountant (ACCA).
---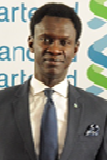 Omar F M'Bai, Head of Legal & Company Secretary
Mr. M'Bai joined Standard Chartered Gambia on 1st January 2010 as Country Head of Legal and Company Secretary. He was previously in the same role at EcoBank Gambia Limited and in Private Legal Practice. Mr. M'Bai is a member of the Gambia Bar Association, a Legal advisor/member of the Board of Trustees of the Institute of Bankers of The Gambia and in December 2013, certified by the United Nations Conference on Trade and Development (UNCTAD) as an adviser on the Legal aspects of E- Commerce. In November 2014, he was appointed by The Gambia Football Federation as its Legal Advisor and Consultant.
---
Baboucarr Badjan, Head, Human Resources
Baboucarr Badjan has over 12 years of Post University experience, 8 years of which as a Human Resources Management professional. Baboucarr joined Standard Chartered Bank in February 2016, as Human Resources Service Delivery Specialist. Prior to joining the Bank, he worked for the National Water and Electricity Company Limited, Gambia for over 6 years as Senior Human Resources Officer and the Specialist Group International, United Kingdom for over a period of 3 years. Baboucarr holds a Post Graduate Diploma in Human Resources Management and a Bachelor of Arts Degree in Business Administration from the University of Wales. Baboucarr is currently a Secretary to the Gambia Bankers Association Human Resources Managers' Committee and a member of Gambia Chamber of Commerce and Industry's Employers' Committee. He is a certified trainer on Employment Laws of The Gambia and a Standard Chartered Bank West Africa Learning Academy Facilitator.
---
Assanatou Barry-Njie, Country Head of Global Banking
Assanatou joined Standard Chartered Bank in January 1996, and worked in several units of Retail Banking before moving to Wholesale Banking in 2007 where she now manages our Financial Institutions Clients for Gambia and Senegal. Assanatou has worked in other Standard Chartered offices in Kenya and Cote D'voire on short term assignments and has gained vast experience in Relationship Management. She holds a Certificate in Banking and Finance, coupled with several certifications on Standard Chartered Bank learning road map. She is now the Head of Global Banking
---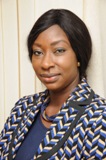 Isatou Jagne-Kolley - Financial Controller
Isatou joined Standard Chartered Bank Gambia Limited in September 2015 as Financial Controller and took over as head of the finance unit in January 2016. Prior to joining the bank, she was Finance Analyst and Head of Finance at the United Nations Development Programme. Isatou is a Chartered Certified Accountant (ACCA) and also holds an MBA degree in Corporate Strategy and Economic Policy.
---
About Us
News & Media
Investor Relations
Sustainability
Careers