We're Here for good
Our decision to create a hub in Poland strengthens our presence in Europe and enables us to better serve our strategic European client base.
Who we are and what we do
85,000 employees and a presence in 59 countries and territories in Europe and Americas, Asia, the Middle East and Africa, our network serves clients and customers in close to 150 markets worldwide. We're listed on the London and Hong Kong Stock Exchanges. Click here for more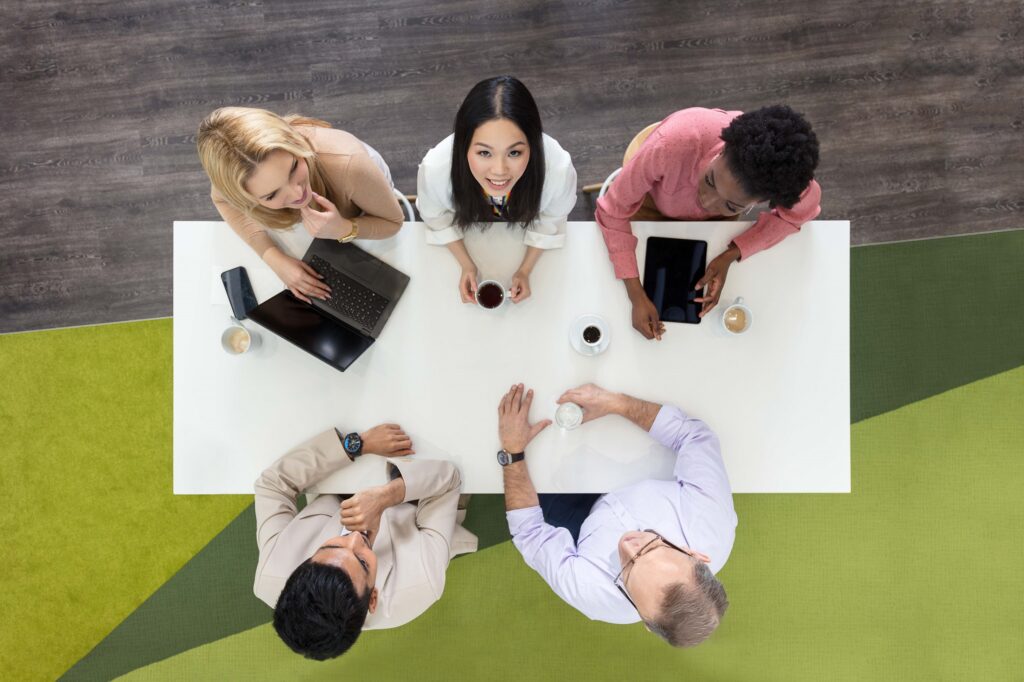 Standard Chartered in Poland
Standard Chartered launched the Group's first operations in Poland under our Warsaw-headquartered Standard Chartered Global Business Services Sp. z o. o, going operationally live in September 2018. It's our fourth Global Business Services (GBS) location globally and the first in Europe.
The office was created as a regional hub to focus primarily on supporting our Europe & Americas activity. Poland was selected as the optimal location for the hub and supports those clients and businesses by operating in the same time zone and providing them with a highly skilled workforce.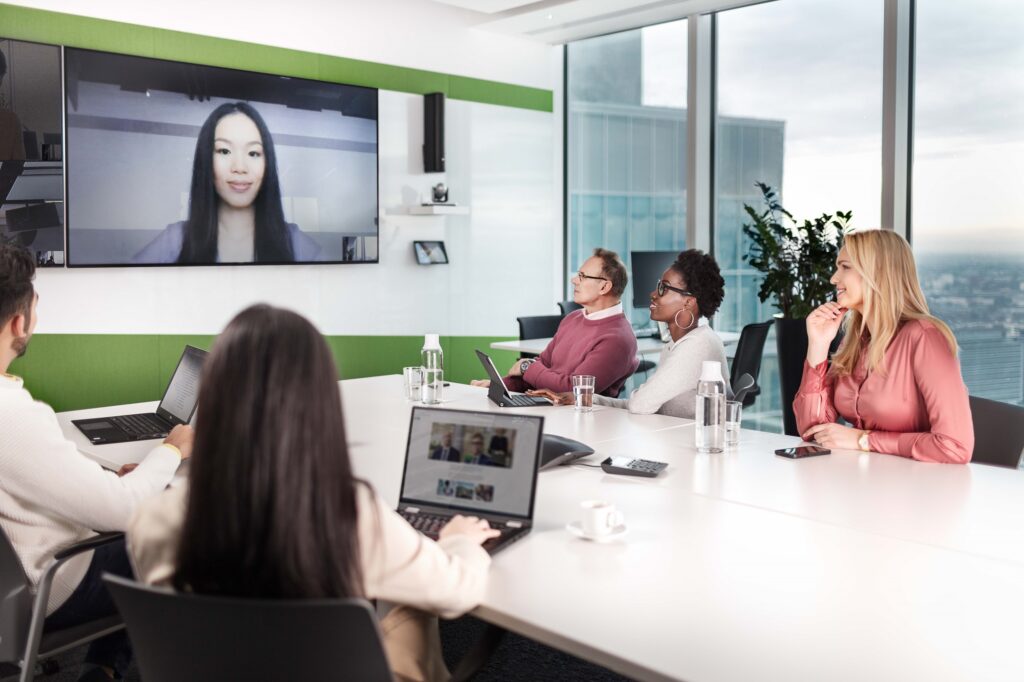 Global Business Services
Standard Chartered Global Business Services (GBS) is our multi-disciplinary global competency organisation capable of managing complex, large-scale, cross-border activities. GBS provides employment opportunities to over 21,000 people across four markets – China, India, Malaysia and Poland.
GBS is at the heart of operational processes and technology services which supports us to seamlessly deliver products and services to the clients and customers of Standard Chartered. Our hubs in China, India, Malaysia and Poland serve as centres of excellence for our businesses and functions around the world and lead our work on process and operational transformation.
Standard Chartered in Europe and Americas
In Europe and Americas, we employ nearly 3,000 people in 14 different countries and bank nearly 75% of the world's top 20 brands from the region.
The Europe region is a centre of expertise for the Bank's major product groups, allowing us to provide a wide range of services, platforms and capabilities to meet the growing needs of our clients, whether they are based in Europe and looking to expand overseas or vice versa. We are expanding our European footprint because Europe is one of the Bank's fastest growing client franchises and is pivotal to delivering our strategic aspirations. London has been the location of our headquarters since 1907 and is the main centre in Europe for Corporate & Institutional Banking client coverage.
Standard Chartered is also present in multiple locations across North and South America and has its Americas' headquarters in New York. Our business areas in the Americas' include Corporate and Institutional Banking, Transaction Banking, Financial Markets, Technology, Oil and Gas and local FX and interest rates markets.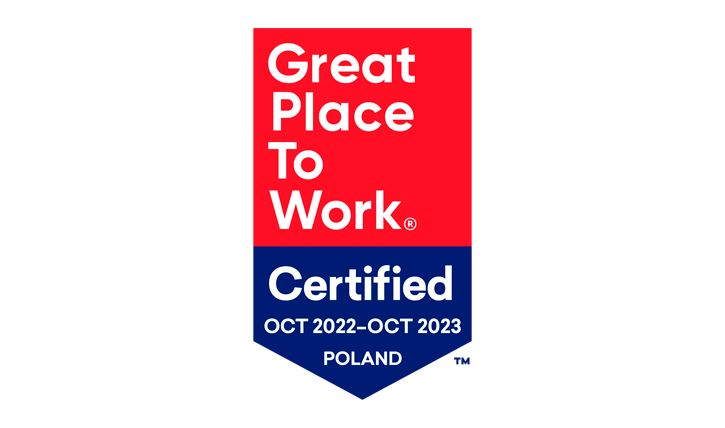 Standard Chartered office in Poland is Great Place to Work-Certified™
Great Place To Work Certificate is an important element of building and strengthening our employer brand locally. The certificate is based entirely on what current employees say about their experience working at the organization. Serving as a signpost for candidates, the certificate particularly impactful for organizations that are fairly new to the local labour market, helping them attract talent. Standard Chartered has been operating its highly specialised global business services hub in Poland since June 2018. Over the last years the bank has build a team of over 900 professionals, initially operating out of the institution's Warsaw-based office, now combining on-site and remote working as part of Standard Chartered's flexible working program.
OUR LEADERS IN POLAND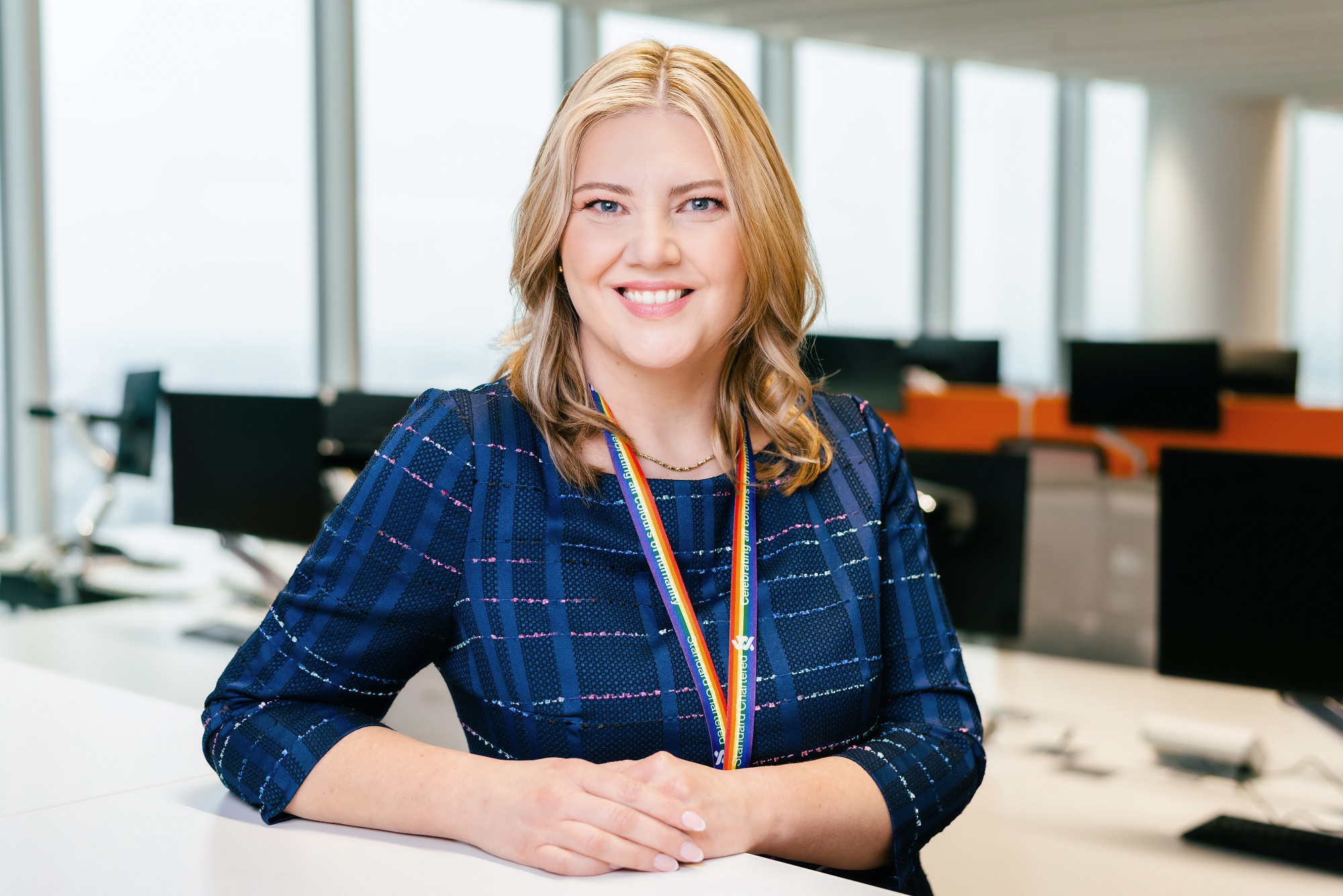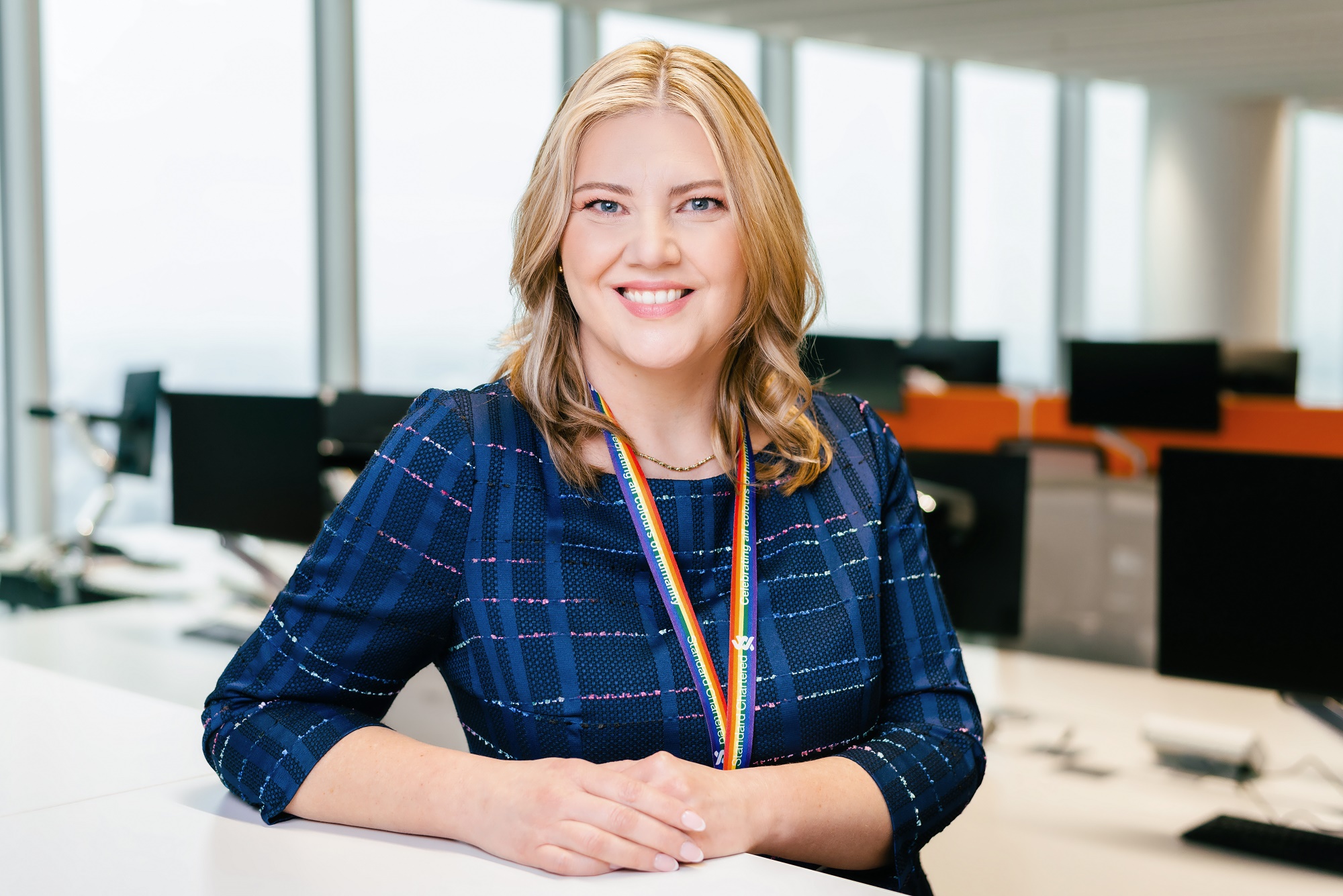 Anna Urbańska
Chief Executive Officer, Standard Chartered Global Business Services Poland
Anna leads the strategic development and operations of Standard Chartered Bank's Global Business Services centre in Poland. She has a career spanning over 20 years in financial services, investment funds and consulting.
Anna Urbanska joined Standard Chartered in October 2018 to build Conduct & Financial Crime Compliance team in Poland, which she leads in addition to the CEO role. Prior to joining Standard Chartered she led the Financial Crime Compliance unit at PWC, served as deputy-chairperson and COO at a US private equity owned fintech company and built and ran RBS' (now Nat West) hub in Warsaw.
Her track record includes also various managerial roles at Cetelem, HSBC and GMAC. She holds a master's degree from the Faculty of Law at Warsaw University and diplomas of post-graduate studies in management and economics from the Warsaw School of Economics.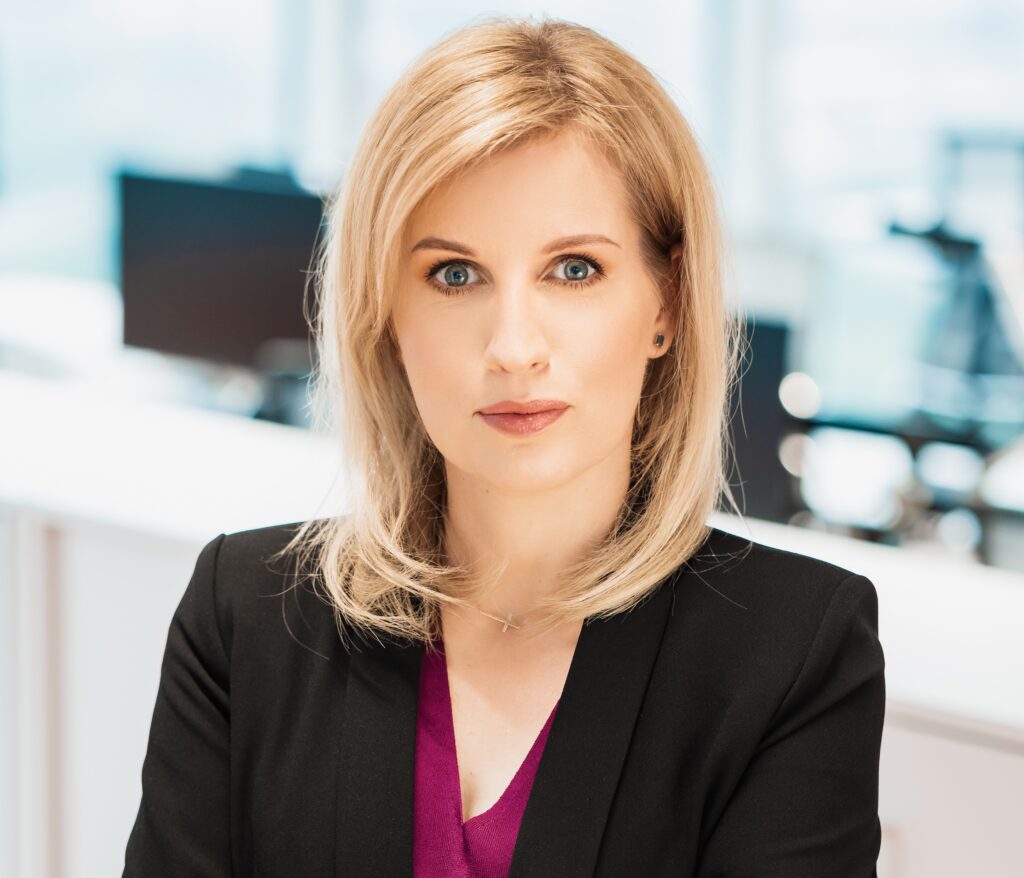 Anna Jarczewska
Head of HR, Standard Chartered Global Business Services Poland
Anna Jarczewska is the Head of HR at Standard Chartered GBS Poland and is responsible for driving the people agenda across all businesses and functions at the bank's Warsaw-based highly specialised hub.
Anna is a seasoned HR leader and business partner with over 15 years of experience in large international companies across multiple sectors and geographies. Prior to joining Standard Chartered she served as the Head of HR for Poland & Switzerland and Board Member at Diageo Poland, being responsible for shaping and executing the organizational and people agenda and ensuring the right structure, capabilities and talent for the future. Earlier, for 4 years, she held several HR roles in Deloitte Poland, contributing to the company's people agenda by helping to build a strong employer brand and put an effective talent acquisition strategy in place. She was also a member of HR team in Ericsson Ireland and worked with various globally recognized hotel & resort chains in the USA.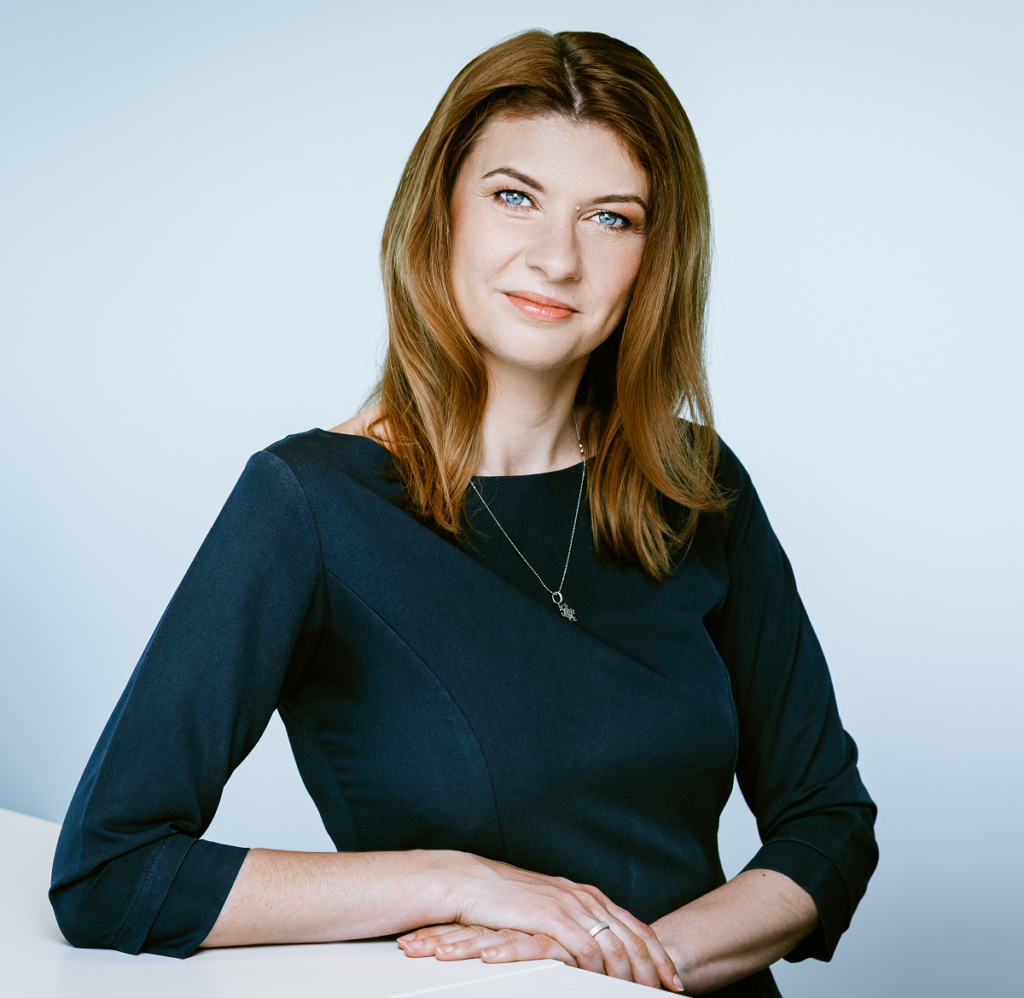 Sylwia Traczyk-Jeznach
Chief Financial Officer (CFO), Standard Chartered Global Business Services Poland
Sylwia is a seasoned finance leader and business partner with over 15 years of professional experience gained in international financial institutions. Prior to joining Standard Chartered she served as Head of Local Finance at NatWest for almost 8 years. Earlier, she held a number of Finance roles in RBS' office in Poland.
She started her professional career in BNP Paribas, where she did an internship and held her first full-time role in accounting while still studying. She graduated from Warsaw University and holds a master's degree in Economics with Finance and Banking specialisation.
OUR GLOBAL NETWORK
We are present in 59 markets
Standard Chartered Bank was formed in 1969
Quick glance at our history