About us
We're Here for good
Our decision to create a hub in Poland strengthens our presence in Europe and enables us to better serve our strategic European client base
Who we are and what we do
With more than 86,000 employees and a presence in 60 countries and territories in Europe and Americas, Asia, the Middle East and Africa, our network serves clients and customers in close to 150 markets worldwide. We're listed on the London and Hong Kong Stock Exchanges. Click here for more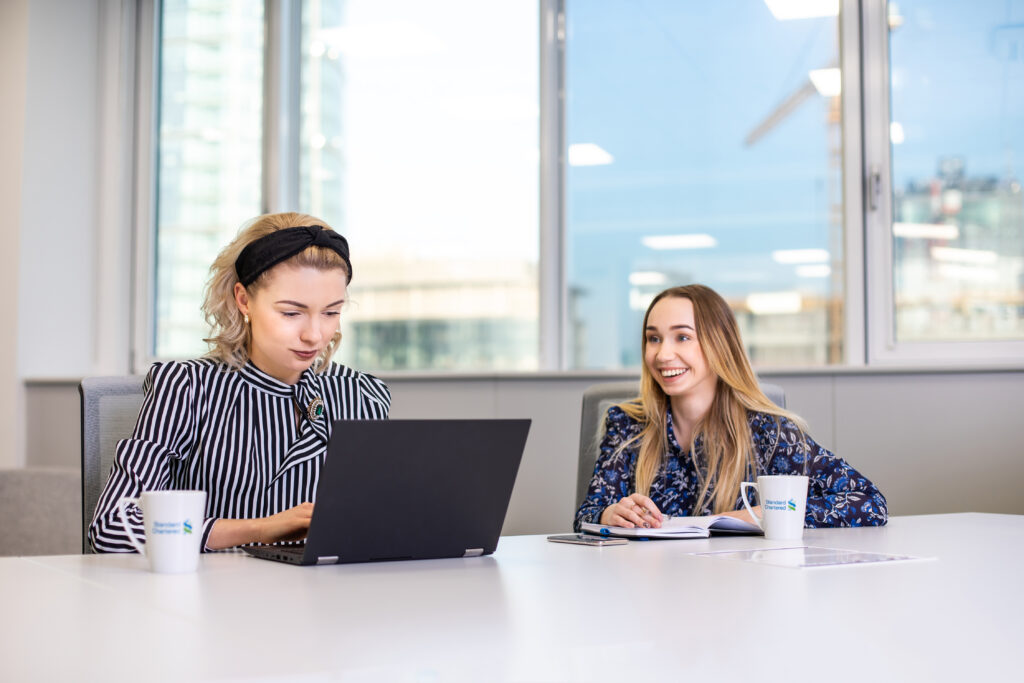 Standard Chartered in Poland
Standard Chartered launched the Group's first operations in Poland under our Warsaw-headquartered Standard Chartered Global Business Services Sp. z o. o, going operationally live in September 2018. It's our fourth Global Business Services (GBS) location globally and the first in Europe.
The office was created as a regional hub to focus
primarily on supporting our Europe & Americas activity. Poland was selected as the optimal location for the hub and supports those clients and businesses by operating in the same time zone and providing them with a highly skilled workforce.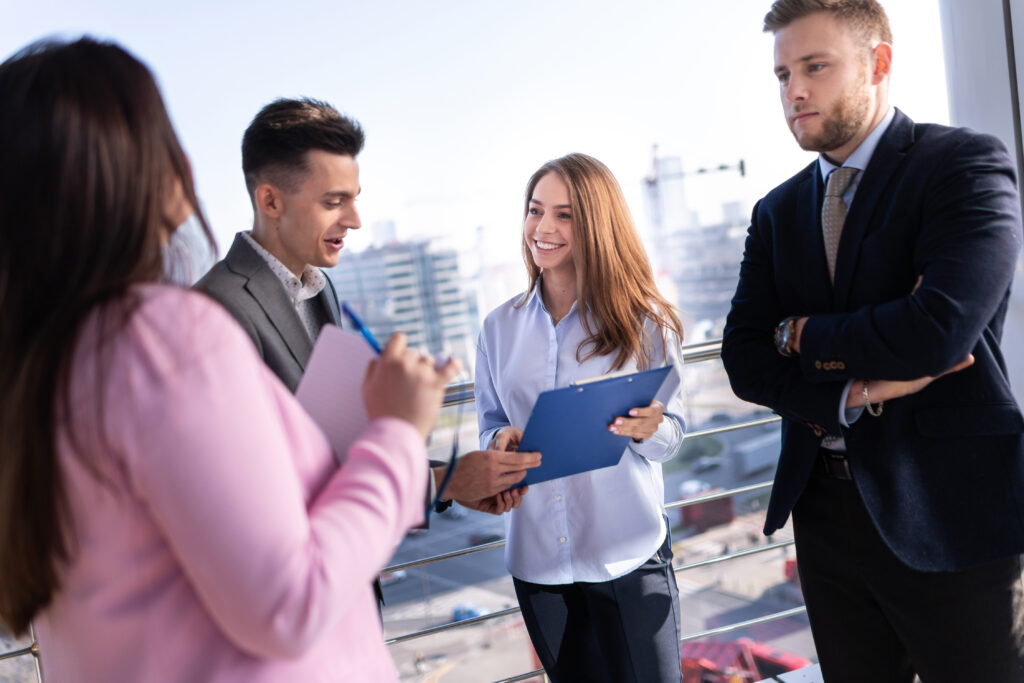 Global Business Services
Standard Chartered Global Business Services (GBS) is our multi-disciplinary global competency organisation capable of managing complex, large-scale, cross-border activities. GBS provides employment opportunities to over 21,000 people across four markets – China, India, Malaysia and Poland.
GBS is at the heart of operational processes and technology services which supports us to seamlessly deliver products and services to the clients and customers of Standard Chartered. Our hubs in China, India, Malaysia and Poland serve as centres of excellence for our businesses and functions around the world and lead our work on process and operational transformation.
Standard Chartered in Europe and Americas
In Europe and Americas, we employ nearly 3,000 people in 14 different countries and bank nearly 75% of the world's top 20 brands from the region.
The Europe region is a centre of expertise for the Bank's major product groups, allowing us to provide a wide range of services, platforms and capabilities to meet the growing needs of our clients, whether they are based in Europe and looking to expand overseas or vice versa. We are expanding our European footprint because Europe is one of the Bank's fastest growing client franchises and is pivotal to delivering our strategic aspirations. London has been the location of our headquarters since 1907 and is the main centre in Europe for Corporate & Institutional Banking client coverage.
Standard Chartered is also present in multiple locations across North and South America and has its Americas' headquarters in New York. Our business areas in the Americas' include Corporate and Institutional Banking, Transaction Banking, Financial Markets, Technology, Oil and Gas and local FX and interest rates markets.
OUR LEADERS IN POLAND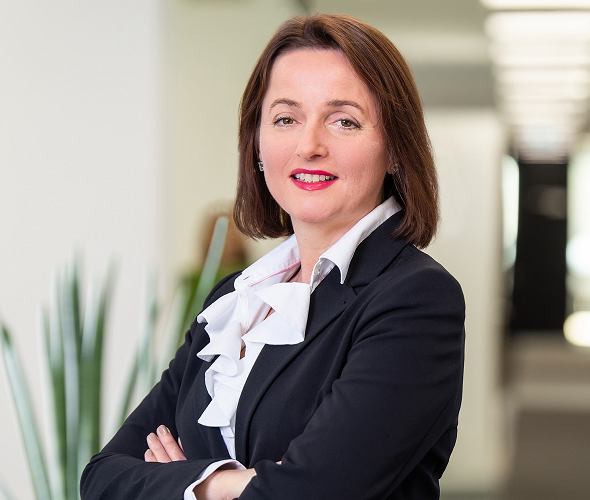 Rowena Everson
Chief Executive Officer, Standard Chartered Poland
Rowena leads the strategic development and operations of Standard Chartered's newest Global Business Services centre in Warsaw, Poland. She joined Standard Chartered in 2010 and has a career spanning over 20 years in financial services having worked in the UK, Hong Kong and Singapore.

Prior to her current role, Rowena was Managing Director, Head of Business Support, Risk and Governance – Europe. In this regional role, she was responsible for governance, operational risk, credit monitoring, business effectiveness, client due diligence and client onboarding for the Bank's European businesses.

In addition to her regional responsibilities, Rowena also held global responsibilities for supporting Financial Markets client onboarding and account maintenance. She has held other senior leadership roles at the Bank including Head, Financial Markets Business Finance and Head, External Performance Analytics.
Prior to joining Standard Chartered Bank she worked at other Financial Services Institutions including Credit Suisse and Citi. She is also an accomplished FSI Communications professional, having worked in the B2B marketing sector across Asia and she is accredited with certification from the London School ofJournalism. She is a graduate of BSc Geophysics Hons from Southampton University UK and an ACA Chartered Accountant from the ICAEW.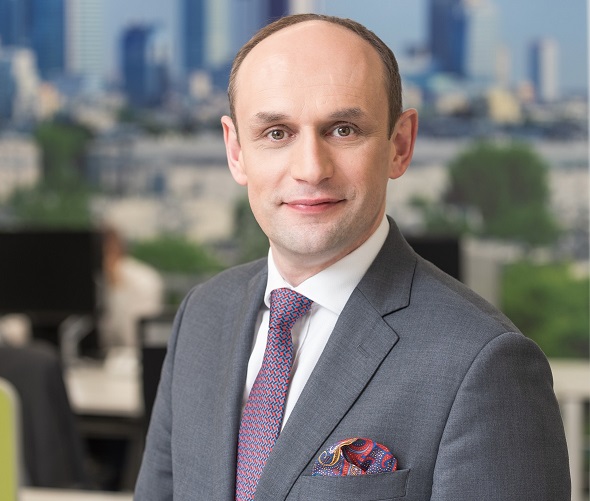 Przemek Olczak
Chief Financial Officer, Standard Chartered Global Business Services Poland
Przemek heads the Finance Team at Standard Chartered's Global Business Services centre in Warsaw. He joined Standard Chartered in July 2018 to build the finance framework of the newly established entity in Poland. He's an experienced finance leader, who has helped turn around businesses in Central and Western Europe as well as Turkey and India.

His professional experience includes i.e. execution of cross-border M&A transactions under US GAAP and IFRS, developing growth and exit strategies for regulated, publicly traded and private businesses, delivering efficient tax and funding solutions (IPOs, joint ventures) and making companies safe while exposed to financial crisis 2008. He holds ACCA and PMP certificates and Executive MBA diploma from the London School of Economics.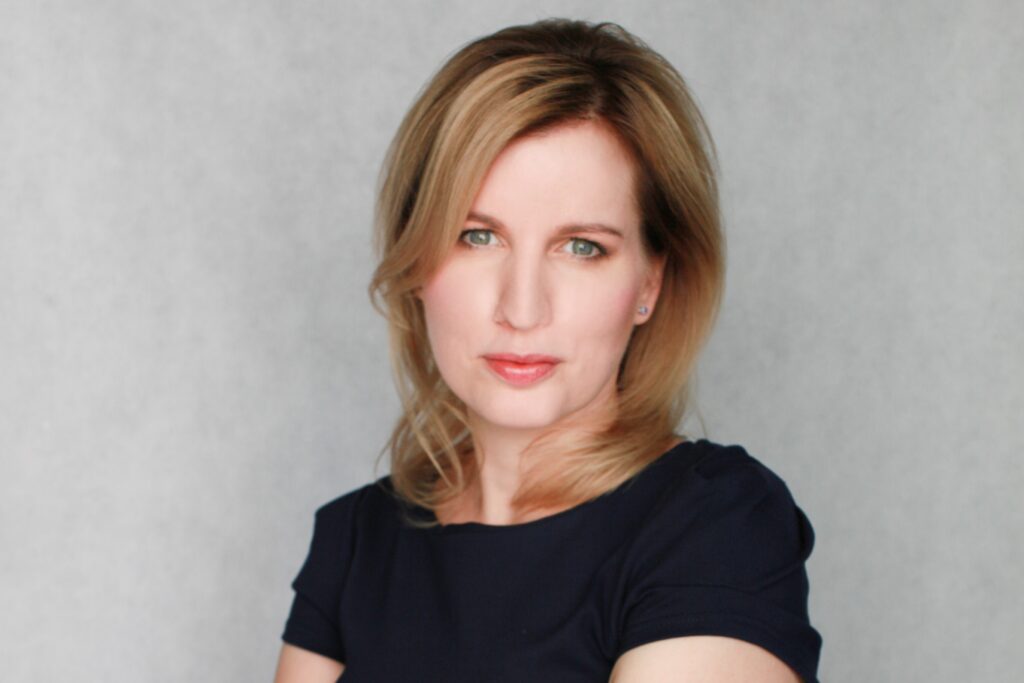 Anna Jarczewska
HR Director, Standard Chartered Global Business Services Poland
Anna Jarczewska took the position of HR Director at Standard Chartered GBS Poland at the beginning of April 2020. Anna is responsible for the human resources management strategy in all business lines of the company. He has over 15 years of experience in the field of human resource management, which she gained during working in international companies from various sectors – both at home and abroad.
Before joining Standard Chartered, she was the Head of HR for Poland and Switzerland at Diageo and a board member at the Polish branch of this concern. In the company, she was responsible for shaping and implementing organizational strategy and human resource management. In addition, taking care of the appropriate structure, resources and competences enabled its development in the coming years.
Earlier, for 4 years, she worked in various HR positions at the consulting company Deloitte in Poland, where she participated in building her image in terms of a strong brand as an employer and creating an effective strategy to attract candidates. Anna Jarczewska was also a member of the HR team at the Irish branch of Ericsson and managed recruitment processes in renowned hotel chains in the USA.
She is a graduate of master's studies in psychology in business and engineering in the field of environmental protection. She also completed post-graduate studies in labor law at the University of Warsaw, she has a CIPD accreditation obtained at the International College of Ireland.
OUR GLOBAL NETWORK
We are present in 60 markets
Standard Chartered Bank was formed in 1969
QUICK GLANCE AT OUR HISTORY