Standard Chartered in France
A leading international bank focused on helping Corporates and Financial Institutions prosper across Europe, the Americas, Asia, Africa and the Middle East.
SECURITY ALERT: Attention, fraudulent emails are currently circulating.

Standard Chartered Bank in France does not offer customer services to individuals. Our Standard Chartered Bank AG branch in Paris offers products and services exclusively to large multinationals and financial institutions.

If you receive an email and are unsure of its authenticity,
• do not reply to the email,
• do not click on any links contained in the email / do not open the attachments,
• report the fraudulent email and the offence you have been the victim of to the relevant authorities on www.internet-signalement.gouv.fr
• if the email mentions Standard Chartered Bank please contact us at
+33 153 75 83 00 or standardchartered.paris@sc.com
In March 2008 Standard Chartered opened in France, and has been serving the needs of our clients ever since. Through local market knowledge and expertise the team is able to support our clients and their banking needs across our strategic footprint of Asia, Africa and the Middle East.

Our branch in France is also incorporated within our EU hub, Standard Chartered Bank AG , Frankfurt.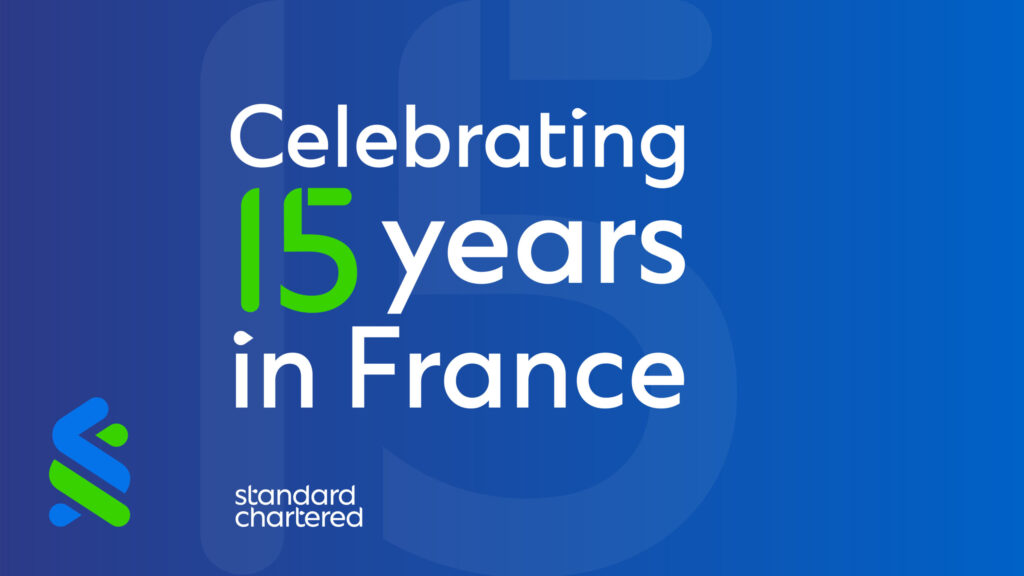 Opening doors to dynamic markets
Helping businesses and people prosper