Contact
Help and customer support
At Standard Chartered Bank, we appreciate and value feedback on your experiences with our products and services.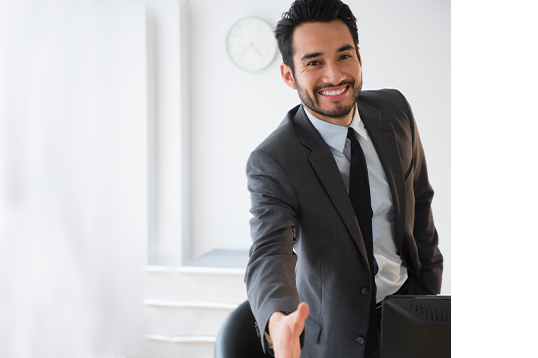 Telephone: +974 4465 8555
Fax:+ 974 44248 111
Office address:
Branch: Doha Tower,
Al Corniche Street,
West Bay,
Doha Qatar.

Timing: 7:30 am to 1:00 pm, Sunday to Thursday

We appreciate your feedback and complaints, if any, regarding our products and services. Please reach out to us to enable us to serve you better.

Please follow the below steps:
Contact us and explain the issue in as much detail as possible.
Step 1
Call our 24-Hour Phone Banking on 4465 8555 or visit our branch and speak to a Customer Service Representative or the Branch Manager.
If you are a Priority Banking customer, please call our 24-Hour Phone Banking on 4424 8222 or contact your Relationship Manager.
Additionally you may write to:
Standard Chartered Bank,
P.O. Box 29,
Doha, Qatar or
email us on eService.Qatar@sc.com
Abdul Karim El Ghoul – Tel 4424 8677.
Step 2
If we are unable to resolve the matter immediately, we will give you a Complaint Reference Number and will contact you within 2 working days to confirm that we are investigating the matter and provide a timeframe within which we expect the issue to be resolved.
We will endeavour to send a final response to you within 5 working days of receipt of your complaint.
Step 3
If more than 5 working days from the date of your complaint has passed and you haven't received a final response, or in the unlikely event that you are dissatisfied with the final response you have received, you can write to Branch Manager, Standard Chartered Bank at A-Karim.ElGhoul@sc.com or to
P O Box 29, Doha, Qatar.
Complaints Process for Commercial Banking or Corporate & Institutional Banking Customers:
We value our relationship with you and would love to hear about your experience with us. If you have any feedback as to how we can serve you better, please contact us:
Phone Number: +974 4465 8535
Email: straight2bank.qa@sc.com
Understanding your needs and serving you better is our goal as we are continuously striving to make every customer experience a pleasant one and hence your valuable feedback is important to us.
Please share with us your pleasant experience with our product and service if you have one at eService.Qatar@sc.com with your comments. We thank you for your patronage and for taking the time to write to us.