Standard Chartered extends its global art collection by two pieces by a Polish artist
on 3 Jun 2020
Standard Chartered, a leading international bank that operates a highly-specialised global business services hub in Warsaw, is extending its art collection by two female portraits by a Polish artist, Marta Zawadzka: 'Her Face' and 'Lena'.
Sonia Rossetti, Regional Head, Corporate Affairs, Brand & Marketing, Europe & Americas who is sponsor of the Bank's global art collection: 'Our art collection includes over 750 portraits displayed in 27 of offices across our global network. Its focus is portraiture representing people representing global footprint, created by a diverse community of emerging markets artists and celebrates of our unique diversity. It's an integral part of our office environment and helps communicate our commitment to the cultures that stand at the heart of Standard Chartered to staff and clients'.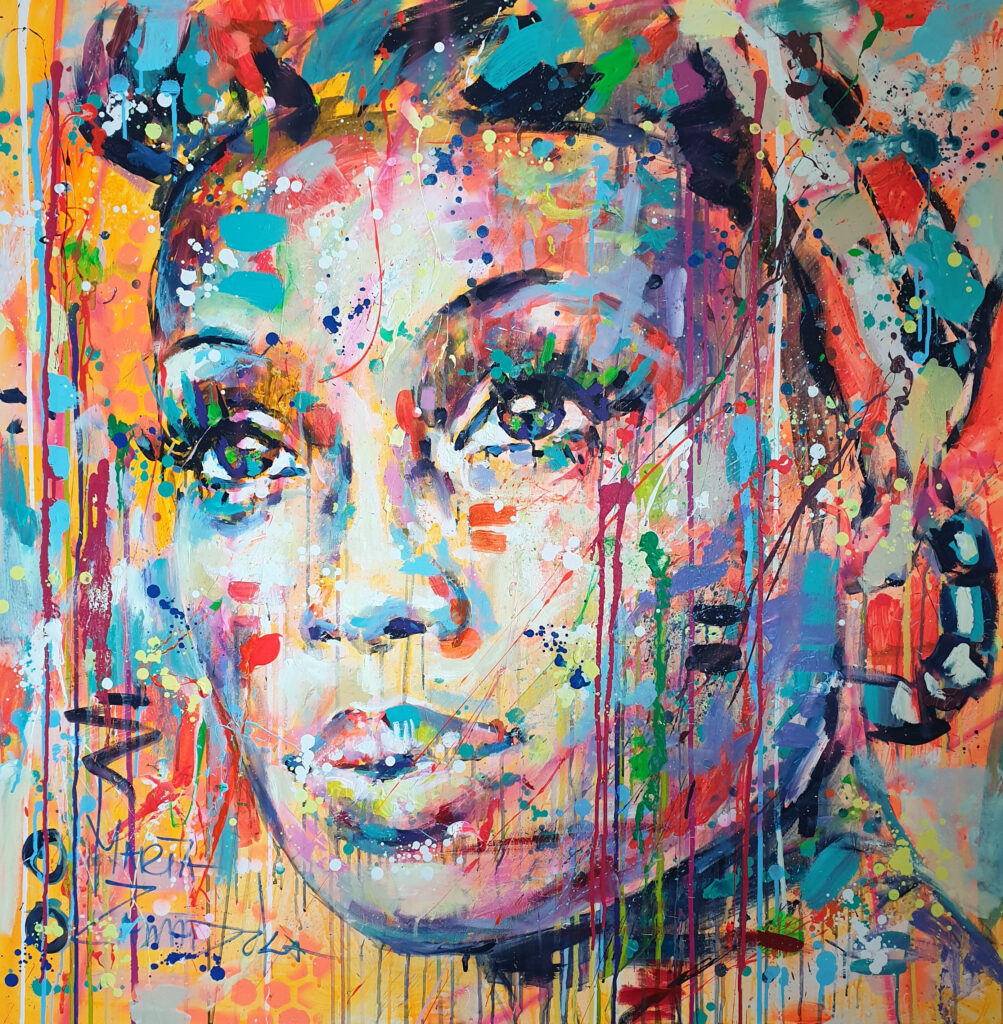 'Her Face' painting (100×100 cm, mixed media on canvas, 2018), which is a portrait of a young woman and which uses fluorescent paint and long-lasting dyes, will be displayed in the new office of Standard Chartered's Warsaw-based global business services hub, located in the Warsaw Hub building.
As a bank it is our diversity that sets us apart. 'Her Face' symbolises this diversity by showing our commitment to supporting women across all industries and the value we place in every community that makes up our network. We are proud to display Marta's work and the role we play together in Poland.

Rowena Everson, CEO, Standard Chartered GBS Poland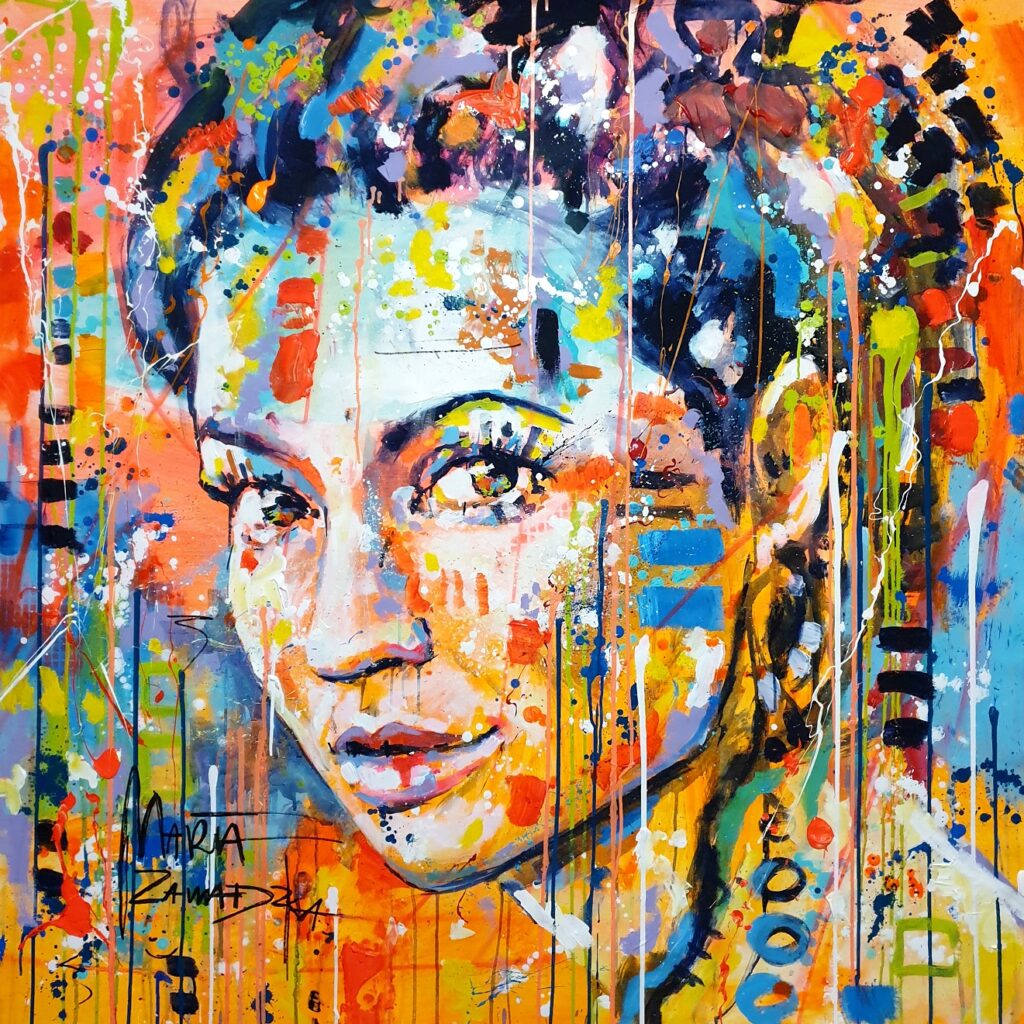 'Lena' (130×130 cm, mixed media on canvas, 2019) will be displayed in the bank's global head office based in Basinghall Avenue in the heart of the City of London. Has the same impact of symbolising diversity in a vibrant, engaging way.
Marta Zawadzka: "It's a pleasure and honour for me to cooperate with Standard Chartered Bank. I'm impressed with the bank's engagement in developing its art collection that consists of carefully selected elements and demonstrates authentic attention to diversity. It's the first financial institution I've worked with that applies such a responsible and mindful approach towards art and cooperation with artists. The world is my workplace and my works reflect cultural diversity, hence collaboration with a bank present across a number of markets around the world is a great adventure for me".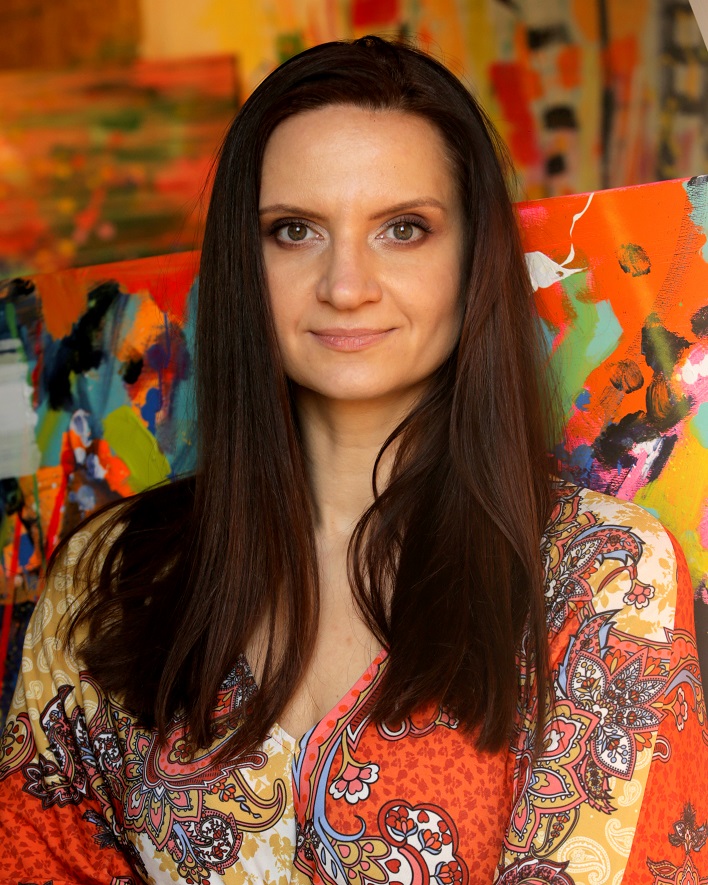 Marta Zawadzka is a Warsaw native, trained in architecture at the Bialystok Technical University. She uses vibrant colour and free movement to explore the dynamics of modern life. Her works can be seen in galleries, exhibitions and art fairs in the UK, USA, Monaco, the Netherlands, Singapore, Hong Kong, Taiwan, Philippines, Belgium, Mexico, India, France, Germany, Dubai, Australia, Canada, Malaysia, Bahrain, Saudi Arabia and Poland. She has been featured on Saatchi Art list "ON THE RISE- 25 Emerging Artists from Eastern Europe" and "Collectors Favourites" at SaatchiArt.com.