We appointed Cezary Piekarski Global Head of Cyber Security Services
on 5 Aug 2021
Cezary Piekarski has been appointed Global Head of Cyber Security Services at Standard Chartered, a leading international bank with presence in nearly 60 markets. In his new role he will look after Cyber Threat Intelligence, Access Management & Data Protection, Security Engineering, Cyber Advisory Assessment & Testing, Cyber Defence & Threat Management and Security Transformation.
Cezary Piekarski is a seasoned executive with over 15 years of experience in IT security field. He joined Standard Chartered in January 2019, being tasked to lead the bank's global malware protection team and help strengthen the institution's cybersecurity capability by building a team of experienced professionals hired from the local talent pool in Poland, where he's based. In addition to that, since mid-2019, he has been leading a team of Technology & Innovation experts created as part of the bank's Warsaw-based Global Business Services hub. In April 2020 he was appointed Global Head of Cyber Defence and Threat Management. Prior to joining Standard Chartered he served as Chief Information Security Officer (CISO) at Bank Millennium and led security transformation projects for clients based in Central Europe and other parts of the world at Deloitte.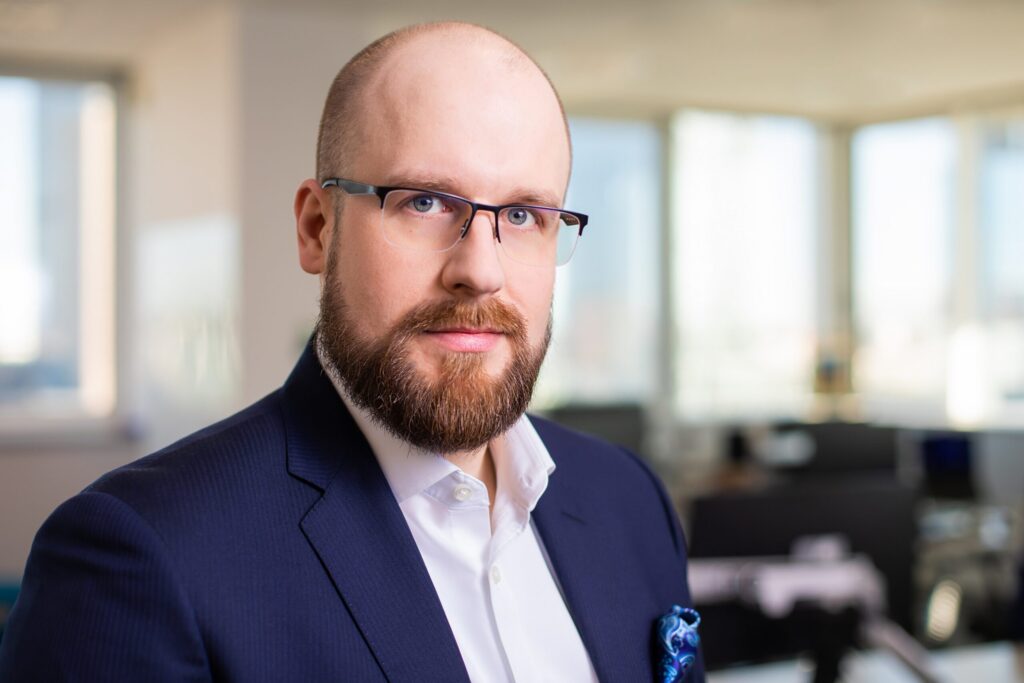 "Over a bit more than 2.5 years we've built a global cybersecurity competence centre in Warsaw, that plays a strategic role in strengthening the bank's cyber defence. The centre is populated by world-class experts with significant experience in the rapidly expanding area of cybersecurity with surging demand for talent. I'm proud that we've successfully built one of the strongest cybersecurity teams on this very competitive market and I'm grateful to Cezary for playing the key role in this process", says Yuval Illuz, Standard Chartered's Group CISO and COO Trust, Data and Resilience and Cezary Piekarski's new line manager.
Cezary's promotion to the global leader of the bank's cyber and information security function is both his personal success but also a testament to the team in Poland that he has built and led. In line with the initial recruitment plans we were going to hire 40 professionals into this team but the quality of talent available on the local market led to the revision of these plans to increase the size of the team. As a result, over the last 30 months we have hired nearly 200 specialists to the cyber security teams out of Poland. It's now the second biggest team in our Warsaw-based global business services hub and it keeps growing. Cezary's contribution to the setup and expansion of this team has been invaluable, which I'm very grateful for. I'm looking forward to working with him in his new role.

Anna Urbanska, CEO at Standard Chartered Poland
Standard Chartered's cybersecurity team in Poland is made up of experts in malware protection, network security, threat hunting, threat intelligence, cloud security, access and identity management, penetration testing, data privacy and other. At this moment cloud security and cloud engineering competence areas offer a number of open roles. In total, there are more than 80 active recruitment processes in the bank's cybersecurity team in Poland.
In response to its employees' needs, Standard Chartered has implemented flexible working approach, offering the team the opportunity to choose the time and location in line with their preferences and specific business needs. This means that the bank is open to engaging with candidates based outside Warsaw, offering them an option to work fully remotely.