About
We're here for good
As a major hub for Latin America coverage, Standard Chartered Brazil enables us to better serve our strategic Americas client base
Who we are and what we do
Standard Chartered Bank is a leading international banking group, with a presence in 60 of the world's most dynamic markets, serving clients in 85 markets. Present in territories across Europe and the Americas, Asia, the Middle East and Africa, our purpose is to drive commerce and prosperity through our unique diversity, and our heritage and values are expressed in our brand promise – Here for good. We're listed on the London and Hong Kong Stock Exchanges. Click here for more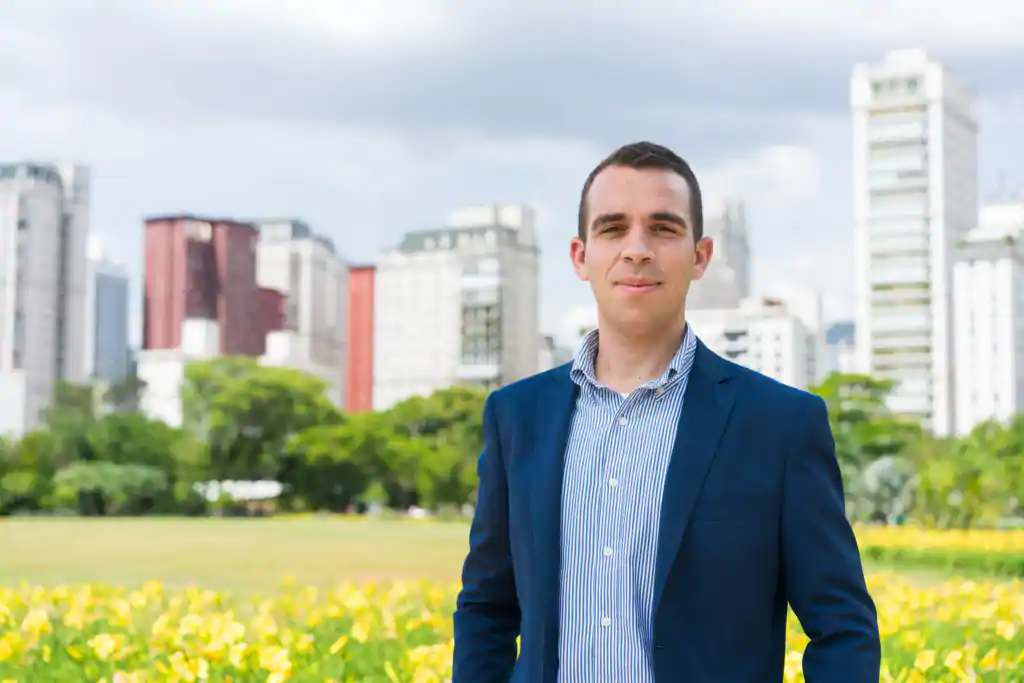 Standard Chartered in Brazil
Standard Chartered Bank has had a presence in Brazil since the 1970s. In 2019, we converted to a representative office in Sao Paulo. All products and services are carried out by our principal financial institution abroad.
Our Brazil office enables us to better serve our Americas and Europe client base by facilitating trade and investment flows between the Americas, Asia, Africa, and the Middle East.
Our Corporate & Institutional banking strategy is focused on financial institutions, multinationals and select Latin American corporates with links to the Standard Chartered global network. We support our client base through Trade Finance, Cash Management, Corporate Finance, DCM and other products that we offer offshore.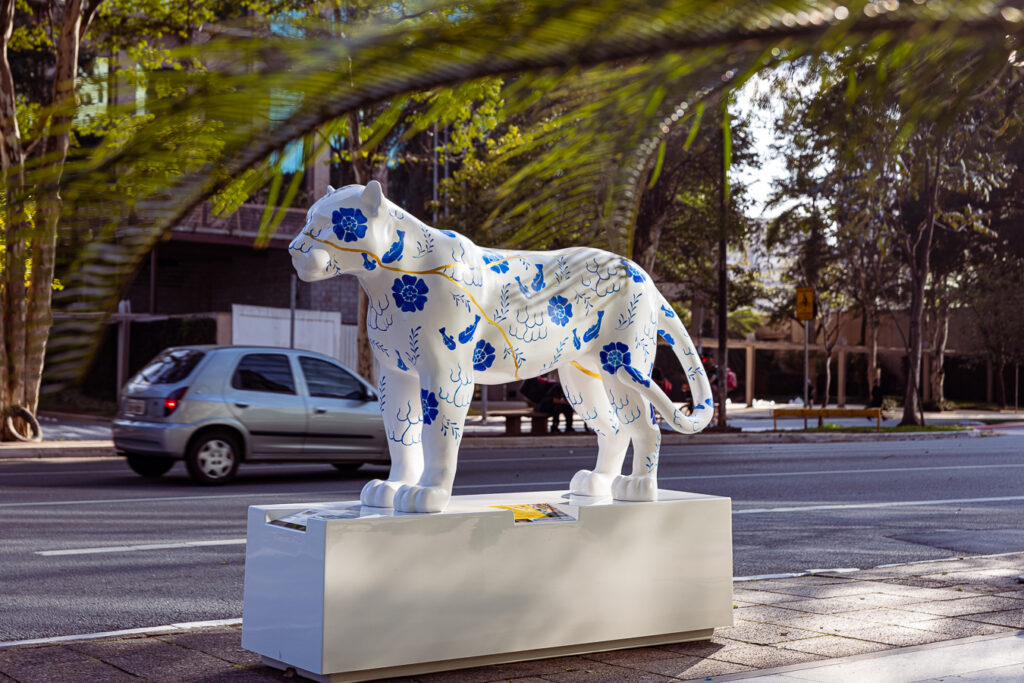 The world must reach NetZero carbon by 2050 or face a climate catastrophe, with animals like the jaguar being severely impacted.
Standard Chartered is proud to be part of the Jaguar Parade, an art installation that aims to raise funds and awareness about the urgent need to conserve jaguars and their habitats.
The parade in Brazil was a roaring success. Next week, people will see jaguar statues all around New York City.
Learn more about the Jaguar Parade here, and the Bank's stands here.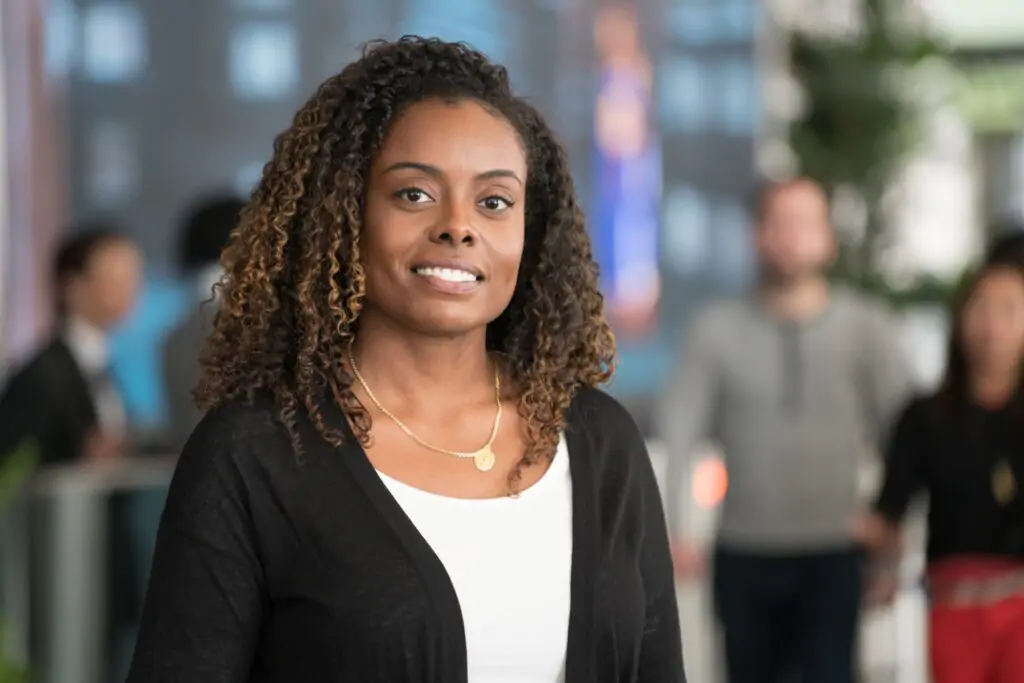 Standard Chartered in Europe and Americas
We have had a presence in Europe and the Americas for over 160 years, employing more than 5,000 people in 14 different countries. We take pride in our ability to bridge the physical distance between our clients based in the region who are looking to expand into and across our network, and vice versa.
The Europe and Americas region is a center of expertise for the Bank's major product groups, allowing us to provide a wide range of services, platforms and capabilities to meet the growing needs of our clients.
As one of the Bank's fastest growing client franchises, our business across Europe and the Americas is pivotal to delivering the strategic aspirations of the Bank.
We opened our UK office in 1853 and our London headquarters is the main center in Europe for Corporate & Institutional Banking client coverage. It is also a booking center, along with Jersey for our Private Banking business and Priority Banking and Retail Banking services, which are provided out of Jersey and in the Falklands.
Our EU hub, Standard Chartered Bank AG, which is located in Frankfurt, strengthens our presence across Europe and enables us to better serve our strategic and evolving European client base.

Standard Chartered is also present in multiple locations across North and South America, with our Americas headquarters located in New York.
Our Americas franchise, through our Corporate and Institutional Banking business, is committed to providing financial products and services to multi-national corporations, financial institutions and development organizations.
Our CEO in Brazil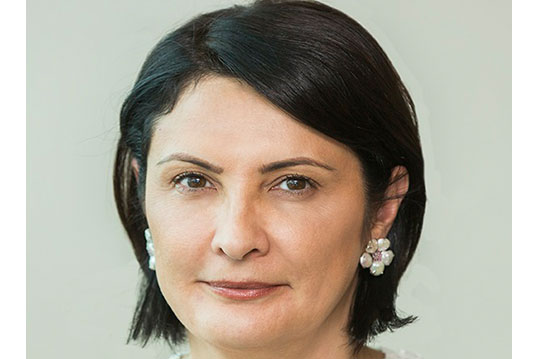 Germana Cruz
CEO & Head of Financial Institutions, LATAM
Germana Cruz joined Standard Chartered in August 2003 as Head of Financial Institutions in Brazil. In November 2015 Germana started managing the Financial Institutions businesses in Latin America and since January 2020 she has been the CEO and Head of Financial Institutions, Latam responsible for Standard Chartered' s franchises in Argentina, Brazil, Colombia and Mexico.
Her career was always centered in banks where she had several positions including roles in the back office, product specialist and relationship manager of foreign and domestic banks over the past 25 years.
Prior to joining Standard Chartered, Germana was a Director at Deutsche Bank Brazil as Financial Institutions Global Account Manager for two years, and before that was Superintendent of Correspondent Banking of Banco BMC SA for six years covering the International Funding area for both Banks and Corporate clients. Prior of joining Banco BMC SA, Germana also worked for Société Générale Brasil for five years as Manager of International Area responsible for the foreign currency cash flow and FX desk.
Germana graduated from Universidade Mackenzie in Brazil and holds a Master's degree in Economics. She also attended an Extension School in Business Administration at Harvard University.
Our global network
We are present in 60 markets
Our history
Standard Chartered was formed in 1969 through the merger of two separate banks, Standard Bank of British South Africa and the Chartered Bank of India, Australia and China. With a rich international history, today Standard Chartered is one of the world's leading banks across Asia, Africa and the Middle East.