Winners of the Germany Futuremakers Award 2022 announced
on 5 Dec 2022
Standard Chartered Foundation and KIZ Sinnova award young entrepreneurs again this year.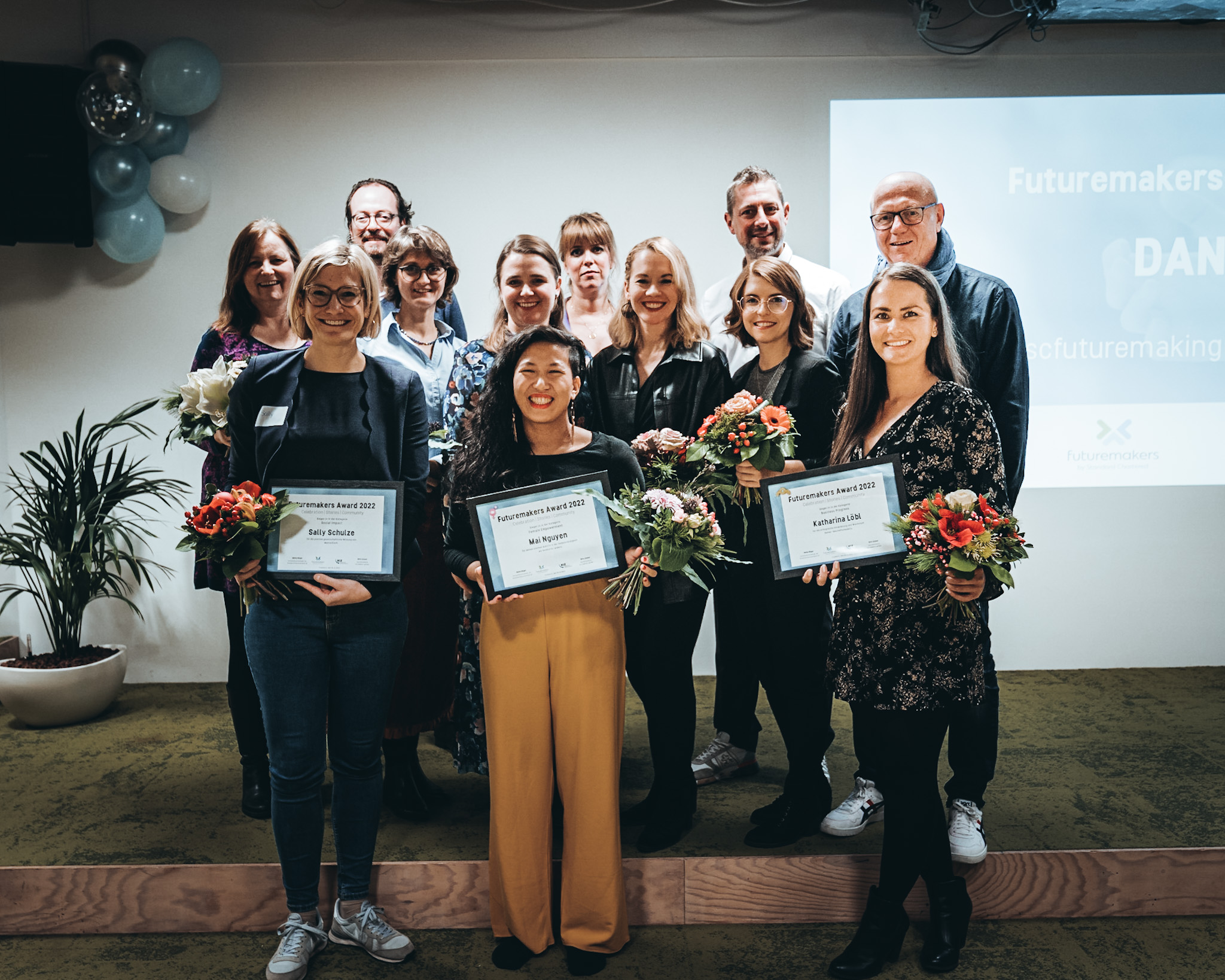 Frankfurt, 5 December 2022 – On Friday, 2 December 2022, the winners of Germany's Futuremakers Award 2022 were honoured for their exceptional and inspiring work this year. The awards mark the culmination of this year's Futuremakers Entrepreneurship Programme in Germany with winners receiving a cash prize of 1,500 euros each and an individual coaching package. The project supports the survival and recovery of young entrepreneurs and youth-led SMEs in Germany who were impacted by the economic fall-out of the global coronavirus pandemic. It was launched in early 2021 as part of Futuremakers by Standard Chartered, a global programme to tackle inequality and promote economic inclusion. It is funded by the Standard Chartered Foundation (SCF), and delivered by Youth Business International (YBI) and KIZ SINNOVA gGmbH Offenbach (KIZ) with support from Standard Chartered Bank volunteers.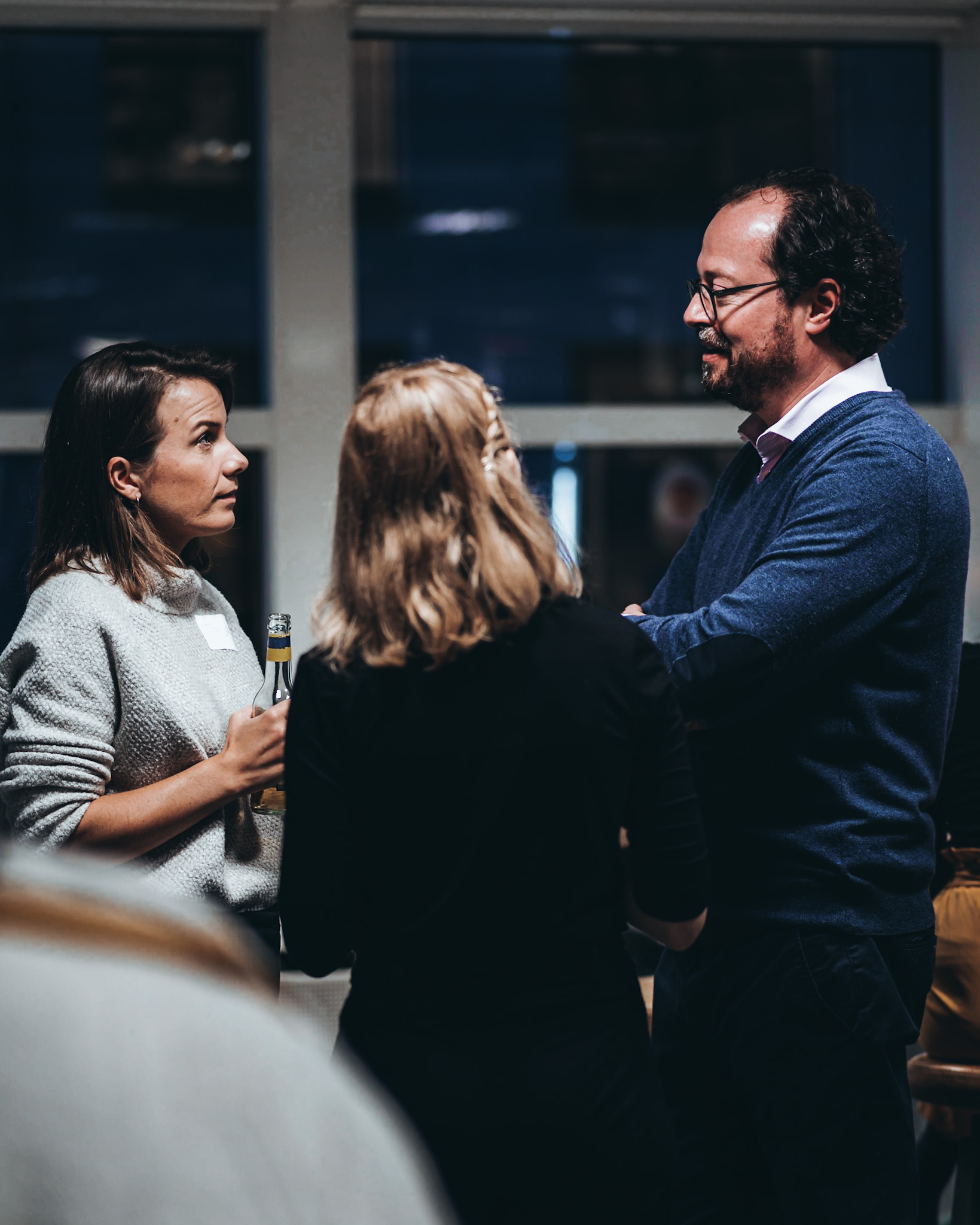 A jury of representatives from Standard Chartered Bank and the coaches from KIZ have selected the winners from this year's 80 German Futuremakers participants. There are four award categories; "Female Empowerment", "Business Progress", "Visual Impairment" and "Social Impact". This year's winners are:
Mai Nguyen from Steyerberg receives the award in the category "Female Empowerment". Mai Nguyen offers low-threshold education and support services for women who are victims, persons affected by and survivors of sexualised violence.
Katharina Löbl from Frankfurt with "Ankaro Events & Concept" in the category "Business Progress". Ankaro Events sees itself as an event agency for children, family-friendly companies and social institutions and uses constant optimisation in its range of products and materials to create sustainable events that appeal to all the senses.
Domingos Oliveira from Bonn was awarded in the category "Visual Impairment". He has been blind since birth and has been training, testing and advising on internet accessibility for many years with his company netz-barrierefrei. In addition to training and consulting, Domingos Oliveira is feeling strongly about raising awareness of the topic.
In the category "Social Impact", Sally Schulze from Frankfurt was awarded with MentalStark. MentalStark offers emotional support through online modules when desiring to have children as well as for endometriosis and thus aims to contribute to the promotion of treatment adherence in gynaecology.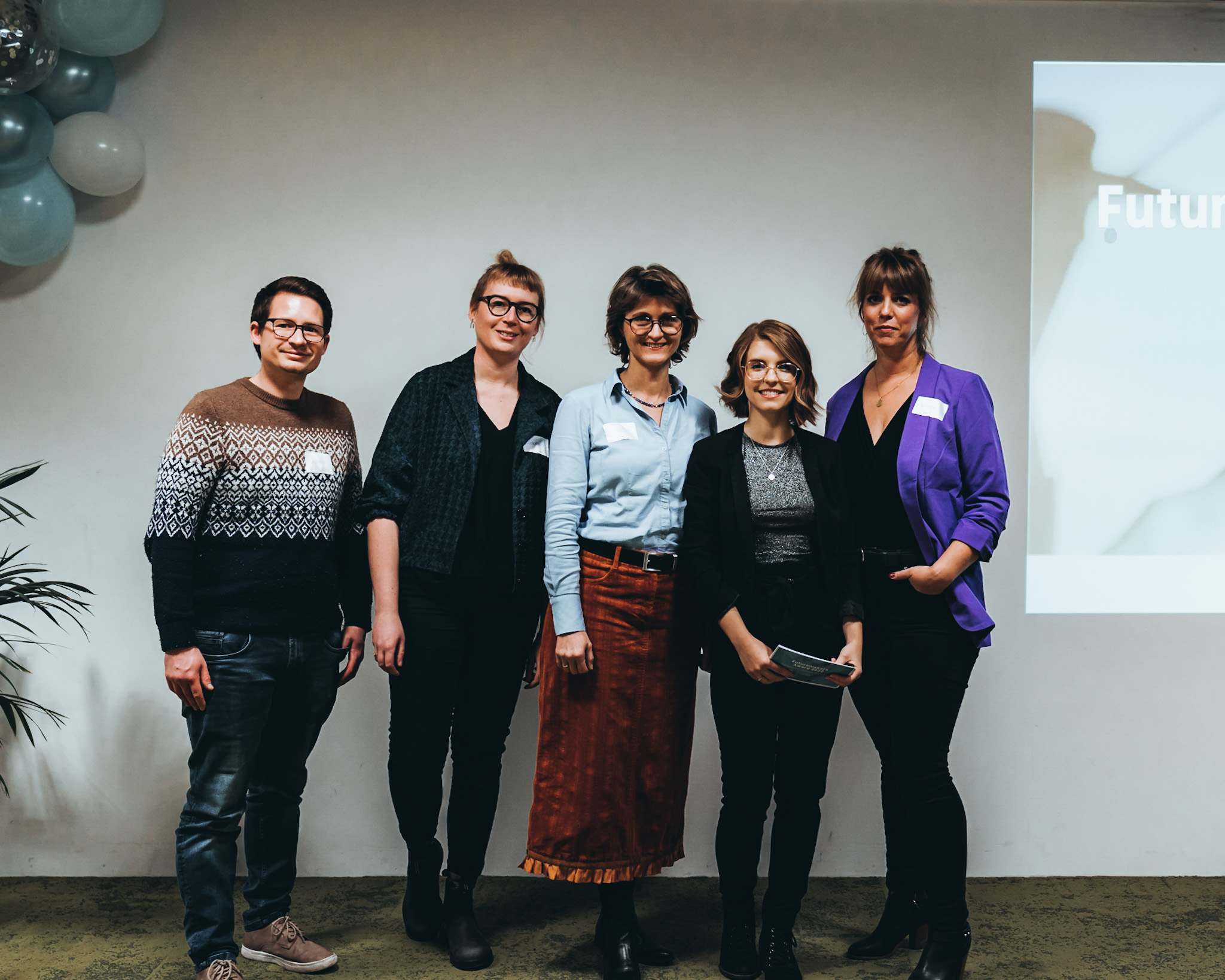 Dirk Luenzer, Managing Director of KIZ SINNOVA gGmbH, on Futuremakers Germany: "I am incredibly proud of how many great young entrepreneurs we have been able to support and advance over the past two years through programmes such as the Futuremakers Female Training or events such as "Banking meets Entrepreneurship" – not least through the competent support of the mentors from Standard Chartered Bank. The Futuremakers Germany community is growing, and the effective programmes find their crowning glory in the Futuremakers Award. I am very excited to expand the programmes with my team in the coming year. "
Heinz Hilger, Chairman of the Board of Standard Chartered Bank AG, adds: "This is the second time that we have been able to honour outstanding projects in the four categories that cover important areas of social interaction. The work of the award winners makes a difference and is also an inspiration and motivation for me and my colleagues. We will continue to work together as a team and look forward to sharing knowledge and learning from people from different sectors."
Emilia McElvenney, Director of Development and Programmes at Youth Business International: "We are thrilled to see our member KIZ recognise these outstanding entrepreneurs from our Futuremakers programme in Germany supported by Standard Chartered Foundation. YBI is now in our third year of partnering with Standard Chartered Foundation on projects across eight markets globally, including Germany. We've so far provided in-depth support to nearly 20,000 entrepreneurs to start, strengthen and grow their businesses, and we look forward to reaching many more over the next year."
For more information:
Christina Wiedemann, CW-PR Communication
Tel: +49 172 6873371, e-mail: c.wiedemann@cw-pr.de
Sabine Krüger, Sabine Krüger Communication
Tel: +49 152 33803421, e-mail: s.krueger@breidensteinkrueger.com
Dunja Buchhaupt, KIZ SINNOVA Society for Social Innovation gGmbH
E-mail: dunjabuchhaupt@kiz.de
Note to Editors
Brief description of the four categories
Female Empowerment – Award for women who have taken the leap into self-employment and through their work inspire and encourage other women to develop professionally or personally – with or without children.
Business Progress – Award for entrepreneurs who seek and see opportunities for themselves and their businesses, and who are constantly adapting and improving. This category includes inspiring examples that motivate others to develop further.
Visual Impairment – Award for visually impaired entrepreneurs who have set up their own business and go their own way despite their visual impairment, as well as sensitising other people to the issue.
Social Impact – Award for entrepreneurs who uncover and address a social problem. Your company creates social/environmental added value and wants to achieve social impact.
Information on the award winners and the jury's statement of reasons
Mai Nguyen, Steyerberg – https://mainguyen.de/
Mai Nguyen supports women who have been victims of sexualised violence to come to terms with their trauma and find a way out of it. Mai was sexually abused herself and knows what the women who have found their way to her are talking about. In addition to her trauma-sensitive coaching, she created the #meetoo podcast and runs a Survivor Queen community where women can share and network. Mai's work to support women in coming to terms with sexual abuse and to make the topic more visible convinced the jury. She is an entrepreneur who stands for female empowerment and addresses issues that are unfortunately still far too often taboo – especially for women.
Katharina Löbl, Frankfurt – https://www.ankaro-events.de/
Katharina Löbl offers Anakaro-Events, an event agency with a socio-educational focus. Her services include professional care and entertainment for children at weddings, family celebrations, corporate events and children's birthday parties. The jury was impressed by Katharina Löbl's concept of offering a care service that involves all the senses and gives children the opportunity to experience positive togetherness, communication and creativity as well as imagination at events. Her focus is to pay attention to sustainability in the selection of products and to expand the range with more innovative products that promote children's development in a playful way and incorporate the latest findings into their offer in a timely manner. Her company and the concepts she develops are therefore constantly adapting to offer children the best possible care.
Domingos Oliveira, Bonn – https://www.netz-barrierefrei.de/wordpress/
With netz-barrierefrei, Domingos Oliveira has made it his mission to raise awareness of the issue of accessibility on the web and to support entrepreneurs, companies and/or individuals in making their online presence accessible. Its services cover various topics, including accessible . pdfs, newsletters and accessible publishing. Domingos convinced the jury with his entrepreneurial background and he inspires and motivates people – with or without visual impairment – to contribute to a more inclusive society.
Sally Schulze, Frankfurt – https://mentalstark.online/
With her platform MentalStark on the topic of "wanting a child", Sally Schulze offers quick help with problems that, from her experience, move many affected people, such as preparing for appointments at the fertility clinic, but also strategies for setbacks such as miscarriages or negative pregnancy tests. In addition, online counselling sessions, group sessions and regular self-care groups offer space to talk and share. Sally Schulze was awarded as the winner in the Social Impact category because she supports women to decide and cope with important life issues in a self-determined way. Women still receive too little support during life events such as miscarriages. MentalStark wants to find ways to map this support in the health system and bring offers to the market that are not only available to women with the corresponding financial means.
About us
KIZ SINNOVA gGmbH
Futuremakers Germany is a non-profit initiative of KIZ SINNOVA gGmbH, Offenbach in cooperation with YBI (Youth Business International) and the Standard Chartered Foundation (SCF), London. KIZ has been an advisory expert for self-employed people since 1997 and is the German partner of the worldwide YBI network.
Standard Chartered Foundation
The Standard Chartered Foundation (SCF) is a charitable organisation that tackles inequality by promoting greater economic inclusion for disadvantaged young people, particularly girls, young women and people with visual impairments. Its programmes focus on education, employability and entrepreneurship, and include projects that support economic recovery for communities impacted by COVID-19.
Established in 2019, SCF is a registered charity in England and Wales (charity number 1184946) and is the lead delivery partner for Futuremakers by Standard Chartered, a global initiative to tackle inequality. www.sc.com/scfoundation
Standard Chartered
We are a leading international banking group, with a presence in 59 of the world's most dynamic markets, and serving clients in a further 83. Our purpose is to drive commerce and prosperity through our unique diversity, and our heritage and values are expressed in our brand promise, here for good.
Standard Chartered PLC is listed on the London and Hong Kong Stock Exchanges.
For more stories and expert opinions please visit Insights at sc.com. Follow Standard Chartered on Twitter, LinkedIn and Facebook.
Youth Business International
YBI is a global network of expert organisations helping young people around the world to start, grow and sustain businesses, leveraging entrepreneurship to create decent work and drive inclusive economic growth, whilst transforming livelihoods and strengthening communities.  
Our efforts are particularly focused on disadvantaged young people, equipping them to build the skills, confidence and connections they need to beat the odds and become successful business owners. By operating at the crossroads of business and social development, we support the entrepreneurs that are shaping the future, working to solve some of the greatest challenges of our time, and creating opportunities – not just for themselves but for us all. www.youthbusiness.org.