About us
We're Here for good
Standard Chartered Bank AG further strengthens our presence in Europe and enables us to better serve our strategic and evolving European client base.
Who we are and what we do
We are a leading international banking group, with a presence in the world's most dynamic markets. Our purpose is to drive commerce and prosperity through our unique diversity, and our heritage and values are expressed in our brand promise, Here for good. With more than 86,000 employees and a presence in 60 countries and territories in Europe and Americas (E&A), Asia, the Middle East and Africa, our network serves customers in close to 150 markets worldwide. We're listed on the London and Hong Kong Stock Exchanges. Click here for more
Standard Chartered in Germany
We have a long history in Europe and first started providing financial products and services for German corporates and financial institutions in 1907. Germany is one of the Bank's fastest growing client franchises and is pivotal to delivering our strategic aspirations in Europe and continuing to meet the needs of our European clients and those wishing to do business in Europe.
Standard Chartered Bank AG is the hub for our EU activities, and as we increase our focus on our business and clients based in Europe, we are well-positioned, both geographically and strategically, to further develop our business and remain at the heart of Europe.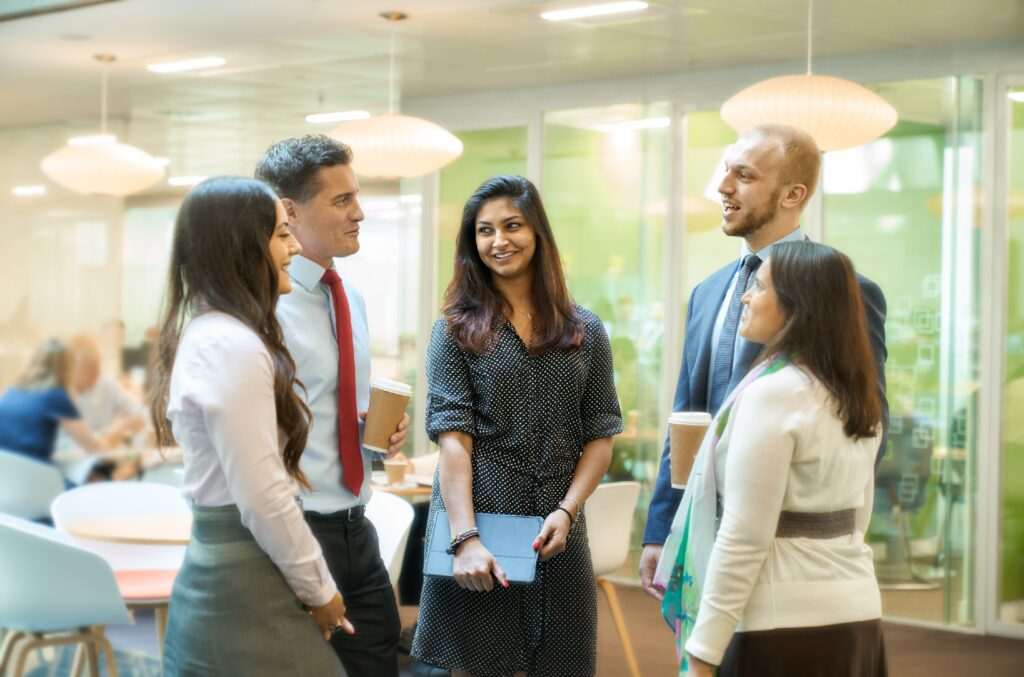 Standard Chartered in Europe and Americas
We have had a presence in Europe and the Americas for over 160 years, employing more than 5,000 people in 14 different countries. We take pride in our ability to bridge the physical distance between our clients based in the region who are looking to expand into and across our network, and vice versa.
The Europe and Americas region is a centre of expertise for the Bank's major product groups, allowing us to provide a wide range of services, platforms and capabilities to meet the growing needs of our clients.
As one of the bank's fastest growing client franchises, our business across Europe and the Americas is pivotal to delivering the strategic aspirations of the bank.
We opened our UK office in 1853 and our London headquarters is the main centre in Europe for Corporate & Institutional Banking client coverage. It is also a booking centre, along with Jersey for our Private Banking business and Priority Banking and Retail Banking services are provided out of jersey and in the Falklands.
Our EU hub, Standard Chartered Bank AG, which is located in Frankfurt, strengthens our presence across Europe and enables us to better serve our strategic and evolving European client base.
Standard Chartered is also present in multiple locations across North and South America, with our Americas headquarters located in New York.
Our Americas franchise, through our Corporate and Institutional Banking business, is committed to providing financial products and services to multi-national corporations, financial institutions and development organisations.
Our leaders in Germany
The Supervisory Board
The Standard Chartered Bank AG Supervisory Board will be responsible for supervising the Management Board.
The Standard Chartered Bank Supervisory Board comprises of:
Torry Berntsen, Chair, Regional CEO Europe and Americas
Tracey McDermott, Group Head, Conduct, Financial Crime, Compliance
Peter Burrill, Group Head, Central Finance and Deputy CFO
Klaus Entenmann, Independent Non-Executive Director
Michael Spiegel, Group Head of Transaction Banking
The Management Team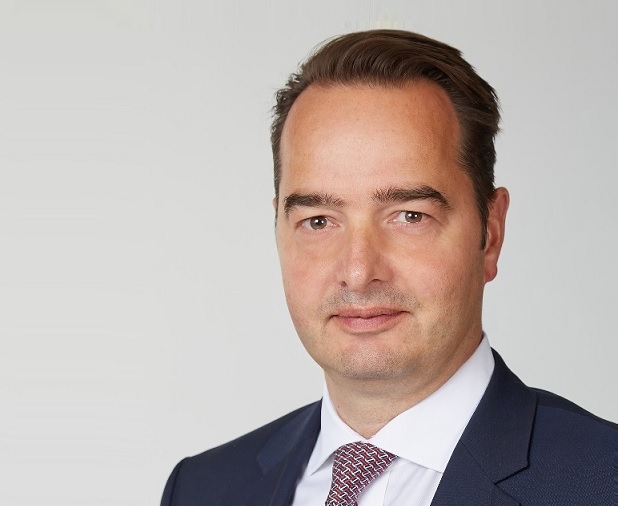 Heinz Hilger
CEO and Country Head, Global Banking, Germany
Heinz Hilger has been Chief Executive Officer since July 2018. He joined Standard Chartered Bank in June 2013 as Head of Global Banking for Germany, Austria and Switzerland and became Country Officer for the Germany Branch in 2015.
Prior to joining Standard Chartered Bank, he spent 7 years at Bank of America Merrill Lynch (BoAML) as Head of Corporate Banking and Debt Capital Markets in the German-speaking segment of the EMEA region. In 2009, he was approved by the German regulator BAF in as 'Geschaeftsleiter' and was appointed as a member of the board of directors at Bank of America, N.A. Frankfurt Branch.
In previous roles, Heinz worked for 11 years at Deutsche Bank in Frankfurt, London and New York. He also worked 4 years at JP Morgan in Frankfurt as a client coverage officer within the bank's investment banking division.
He has a diploma in Economics and Finance from the University Aachen / Germany.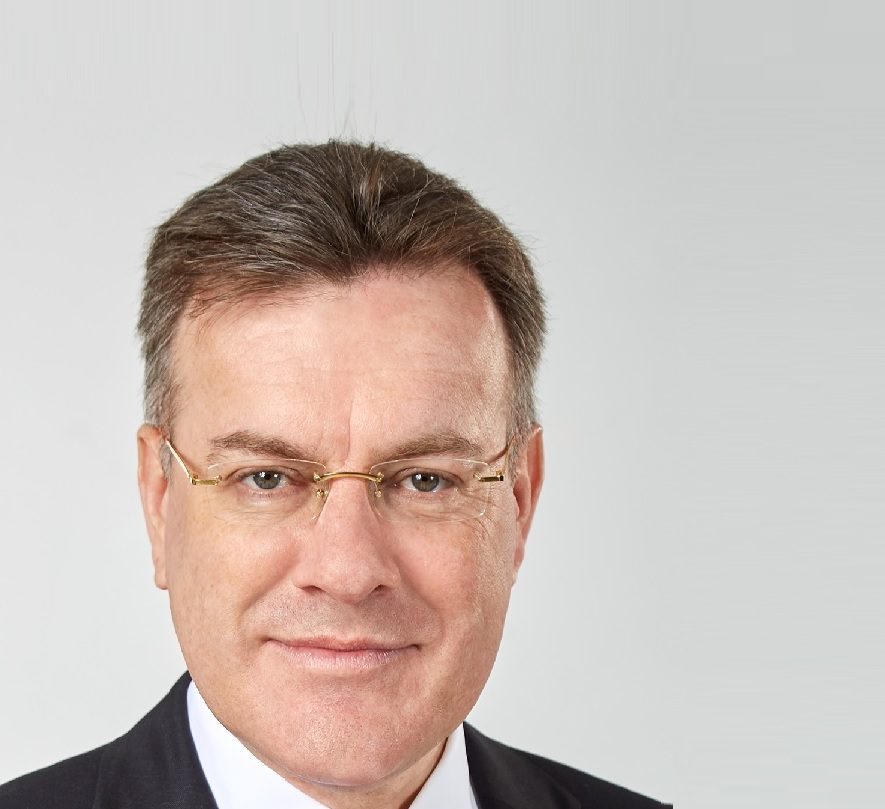 Michael Hellbeck
Chief Risk Officer, Germany
Michael Hellbeck is the Chief Risk Officer and a Member of the Management Board of Standard Chartered Bank AG.
He joined Standard Chartered Bank in August 2010 as Chief Operating Officer & Head of Regulatory Affairs / Country Head of Compliance in Korea. In 2014 he transferred to Standard Chartered Bank Singapore (Group) as global Transaction Banking – Trade COO. From January 2018, Michael joined Standard Chartered Bank in Germany to help manage the Brexit Response Program and build out the Risk Management function for SCB AG. Prior to joining Standard Chartered Bank, Michael Hellbeck worked for 27 years at Deutsche Bank in Germany, Singapore, Korea, Taiwan and the Philippines, in various roles including credit risk management, client coverage and COO / country management. Michael has a bachelor in Banking Sciences from Frankfurt School of Management & Finance.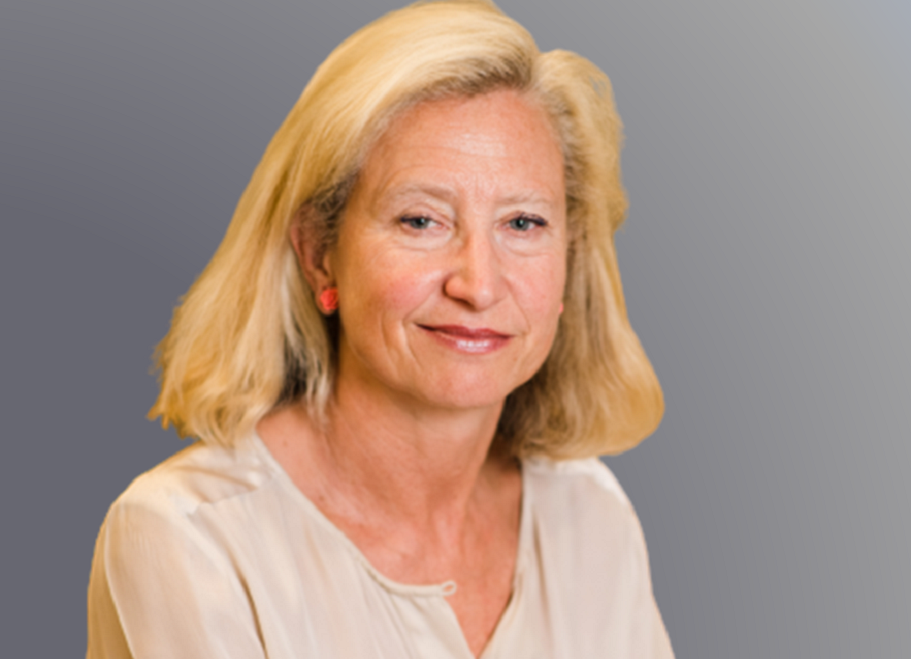 Caroline Eber-Ittel
CEO France & Head of Global Banking France & Southern Europe
Caroline Eber-Ittel is CEO France & Head of Global Banking France & Southern Europe, having joined the bank in August 2013.
Based in Paris, Caroline is responsible for expanding the Bank's client relationships with Corporates and Financial Institutions.
She started her career at HVB, working in the corporate development department prior to joining Deutsche Bank, undertaking different roles in risk management, financing and client coverage. Caroline was Managing Director, Head of Corporate Banking for Deutsche Bank France from 2009.
Our regulatory disclosures
Please click here for a list of our regulatory disclosures and other related documents
Our global network
We are present in 60 markets
Standard Chartered Bank was formed in 1969
Quick glance at our history